by
posted on August 13, 2012
Support NRA American Hunter
DONATE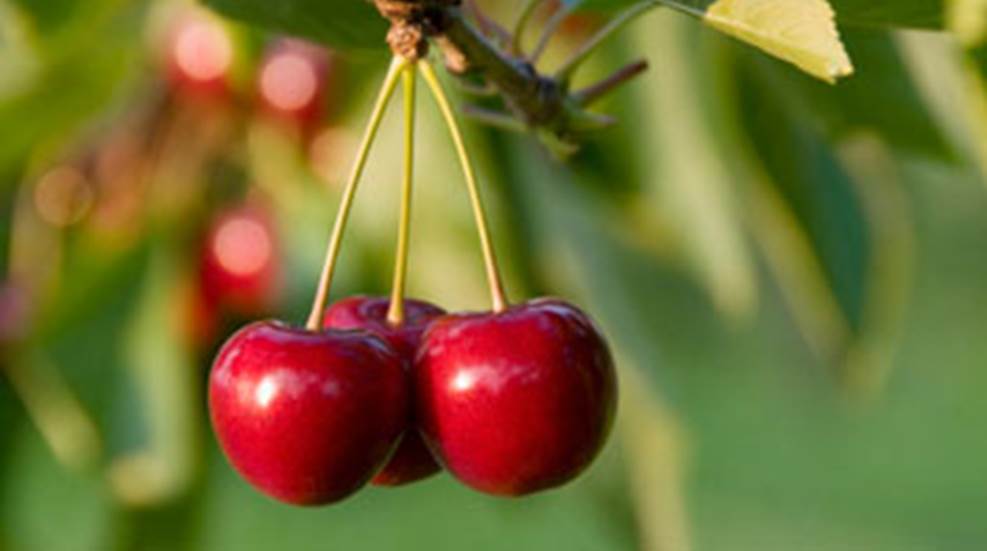 Sometimes we don't need recipes, we need inspiration. Summertime, with all of its abundant fruits, vegetables and herbs at farmer's markets, in gardens and on roadside stands alike, offers the chance for inspiration and whimsy in the kitchen. It is a time to experiment with flavor pairings, to see what we might do with all of that mint that seems to spread tenfold every year, or with that wild blackberry bush that we stumble across on our walk in the woods. Or, in my case, with the bowl of cherries I picked from a cherry tree I've had my whole life but didn't know about until recently.
Summer is an opportunity to experiment with food, and a time to step outside your gustatory comfort zone. Below are five of my favorite flavor combinations for you to try this summer; all flavors that go well with any wild game that you may still have lurking in your freezer. It's time to thaw it all out and get your freezer prepared for fall, and embark on a little culinary adventure in the process. You never know what you might stir up.
Dark-fleshed Game with Blackberries
Dark fleshed game always has an inherent bit of sweetness, often because it has an extra bit of blood as well. Stirring a pile of blackberries in a pot, with a dash of black pepper, water or perhaps vermouth, will get you an earthy sweet sauce that brings dark-fleshed game like duck, venison and elk to new heights.
Tongue, Liver, Heart and Other Offal with Cherries
I favor offal in the kitchen, all of those odd bits that often get discarded or fed to the dog. "Have you ever had heart?" I often ask my hunting buddies as I harvest it out of a deer and think about the sizzling bits of muscle and meat that would mix so well with pitted cherries. A dash of balsamic vinegar or red wine will help it all stew and the result will be a whimsical dish, especially if the offal bits are cut to the same size as the cherries—a little sweet and a little salty from one bite to the next.
Light-fleshed Game with Mint
Mint makes the summer air smell gorgeous and brings crispness to a dish. With light-fleshed game it adds an airy taste, not weighing down the tongue but cleansing the palate with each bite. Chopped roughly with finely minced shallots, tossed with a squirt of citrus juice and a dash of olive oil, you have a light, tangy sauce to blanket a subtle piece of meat—adding to it without overwhelming it.
Subtle Flavored Game with Juniper Berries
Juniper berries and pheasant are probably the best combination I can think of on a plate, but why not experiment? Juniper berries, when stirred into a simmering pot of ruby port, will infuse the liquid and add an aroma with a distinct "forest" flavor. Before serving your juniper sauce, hit it with a dash of cream to mellow out any sharpness.
Strong Flavored Game with Citrus
Lemon is the default citrus flavor that many of us use, but why not try something a bit more exotic—tangerines, grapefruits, key limes or at the very least a Meyer lemon. You would do well to soak a strong flavored game in a bath of citrus overnight and see what miracles happen. It will tenderize, impart flavor and go beautifully on the grill (with a few brushes of honey if you can), caramelizing its sugars and neutralizing any overly assertive taste in the process.
Go and experiment in the kitchen now and tell us what your favorite flavor combinations are when you're through.