by
posted on January 30, 2012
Support NRA American Hunter
DONATE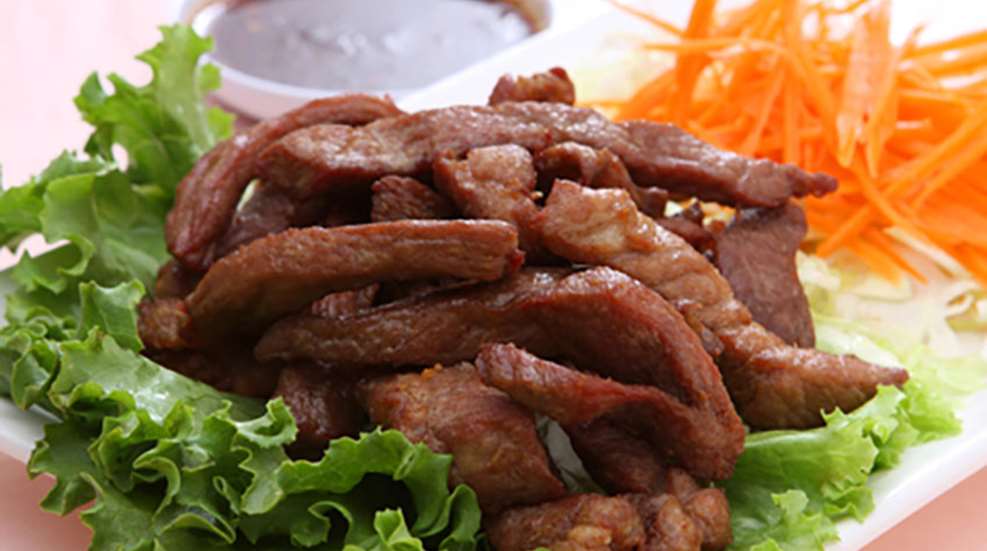 With Super Bowl game day fast approaching, I want to share some of my ideas for simple wild game appetizers. These are guidelines that are meant to be flexible so that you can use whatever protein your freezer has waiting for you.
1. Venison Rollatini
If you have a nice supply of venison or other antlered game in your freezer, thinly slice it on a bias, place it between two sheets of plastic wrap and gently pound it with a skillet or meat hammer. Season these thin sheets with salt and pepper, lay them flat on a countertop and in the center place a dollop of freshly grated cheese, some sharp, some more mild, freshly chopped herbs, pine nuts, and any other flavorings that you love. Roll the cutlet around the filling and line a baking dish with as many as you have. Ladle over a few cups of tomato sauce and bake in the oven at 350 degrees F for 20 minutes or so. These will be saucy and delicious.
2. Devil Doves

This is the name I've given this dish simply because it is so addictive that it's rather evil. Remove the breastbone from a set of dove breasts or any other bird breast you please. In the center, place a piece of blue cheese, a prune or other dried fruit, and a sprig of thyme. Bring the two breasts back together and wrap in a piece of bacon or pancetta. Fasten with a toothpick and place on a baking dish. Bake at 350 degrees F until the bacon is rendered crisp and the meat cooked through. These will go in a flash.
3. Liver Mousse Dip
This is rich and dreamy and equally as addictive as the Devil Doves. Sear livers of any animal in butter until browned and caramelized on all sides. Remove to a plate and to the pan add sliced shallots or onions and garlic and caramelize them in more butter. Return the livers to the pan and add port and red wine and let it simmer until the liquid reduces to about half. Add it all to a blender and blend, adding a few cubes of cold butter and a bit of cream or half and half. Taste and adjust with cider or balsamic vinegar until just how you like it. It is a perfect dip for toast and veggies alike.
4. Beer Battered Fried Venison
This is the simplest of batters and oh so delicious. It can be a batter for anything, I like bird breasts or thinly sliced venison backstrap. Gather two cups of flour, a tablespoon of baking powder, a dash of salt and combine it. Slowly whisk in a can of beer and there you have your batter. Heat some frying oil until a drop of batter in the oil sizzles. Dip your protein into the batter and then quickly lay it into the oil. Fry on both sides until golden and crisp. Remove with a slotted spoon to paper towels and sprinkle with salt and pepper to help it keep its crispness. Serve with a sweet and sour or barbecue dipping sauce.
5. Jerky
I don't know about you, but I'm obsessed with the stuff. The possibilities are endless: turkey, bison, elk, pheasant, and of course venison. Thin slices cut against the grain on a bias, soaked in soy sauce, Worcestershire, red pepper flakes, vinegar, olive oil, herbs of your choosing, and minced garlic for several hours, then carefully laid out on a sheet tray and dried in a very low— 200 degree F—oven for 8 hours or so. If your oven doesn't go very low, simply leave the door ajar and it will stay low. Store it in an airtight container and serve it up on game day or enjoy it in the deer stand.