by
posted on July 2, 2018
Support NRA American Hunter
DONATE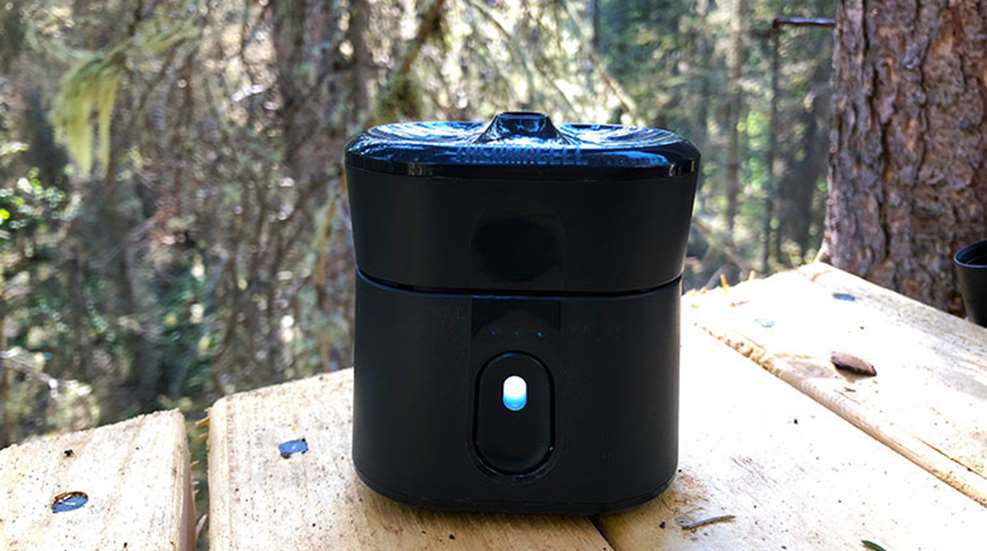 There's nothing worse than pesky mosquitoes, especially while attempting to be motionless for a few hours during an afternoon hunt—constant swatting can be more than frustrating. Like many others, I am not particularly fond of constantly using bug spray on my skin, especially because it makes me sneeze—the last thing I want to do when attempting to be silent. On a recent bear hunt in Alberta (where mosquitoes are notoriously thick), I decided to give Thermacell's new Radius Zone Mosquito Repellent a try. Here are five things you need to know.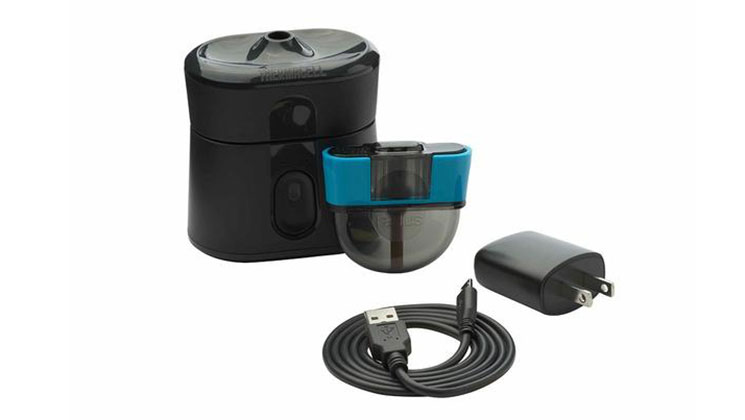 1. It's powered by a rechargeable lithium-ion battery.
The new Radius uses a rechargeable lithium-ion battery to heat the liquid repellent instead of butane cartridges used in Thermacell's older models. A supplied USB charging cable makes it easy to charge the device anywhere you go, and you can even use the unit while it's charging. A fully charged unit will last more than six hours.
2. It's lightweight, compact and easy to use.
The Radius is smaller than a can of soda (3.35 inches tall and 3.2 inches wide) and lightweight—perfect for those backcountry hunts where every inch and pound in your pack is meticulously accounted for. It's recommended to fully charge the unit before your first use, which takes about five hours. Three lights indicate the unit's battery level—three lights means you have four-plus hours of battery remaining, two means three-plus hours, one means less than three hours and one blinking light means you have less than thirty minutes. Once you've inserted the repellent cartridge, simply push the large button on the front of the unit and you're good to go. The bottom of the unit has a switch that can be set on lock mode for travel, unlock mode for regular use or auto-off timer for automatic shut-off after 120 minutes.
3. You can travel with it.
When headed out on travel, it can be frustrating to not be able to pack the butane cartridges that are used in most Thermacell units. The refillable cartridges that the Radius uses have been approved by the Department of Transportation for air travel. The days of having to waste time tracking down cartridges at your destination are over! For those that have had to do it, this perk in itself is worth the $49.99 price of the Radius.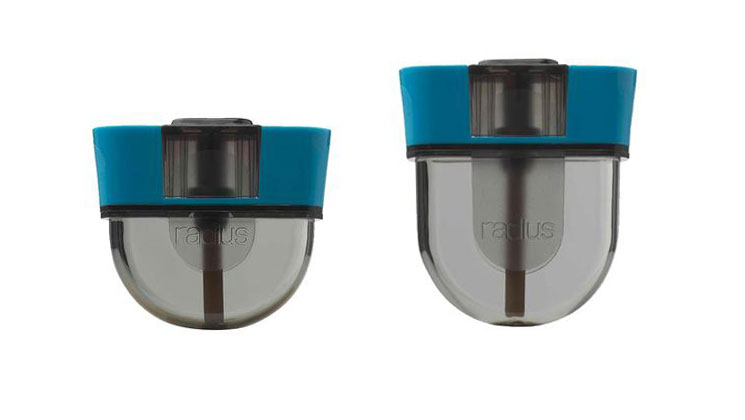 4. The repellent cartridges come in two sizes—and they last.
The Radius repellent cartridges will protect a 110 square-foot area from mosquitoes, and come in 12-hour or 40-hour sizes. I used the 12-hour refills while on my bear hunt, and the cartridges lasted as long as advertised (if not longer). Upon my return about a month ago, I ordered a 40-hour refill for my family to use on the deck when sitting outside at home and it's still more than halfway full. The 12-hour cartridge costs $7.99, and the 40-hour cartridge costs $19.99.
5. It works.
I used the Radius for three consecutive days while sitting in a treestand in Alberta, where the temperature hovered around 80 degrees with little breeze and the mosquitoes were thick. I would turn it on and set it down next to me as soon as I got settled into my stand, and it worked remarkably well. I would see a few mosquitoes here and there, but they didn't get too close before disappearing. To be honest, I didn't even think about mosquitoes much—I suppose that means the Radius was doing its job. On top of that, you won't hear or smell anything when using it. When I turned it on for the first time, I was wondering whether or not it was even working. It held its charge for about six and a half hours, but I carried a portable USB power bank with me in my pack and was able to use the unit while it charged with no issues. Besides the fact that I didn't get any bites while in the stand, it was a blessing to not be swatting mosquitoes away while attempting to be still as bears came in.
For more information on the Radius Zone Mosquito Repellent, go to thermacell.com.