by
posted on December 16, 2016
Support NRA American Hunter
DONATE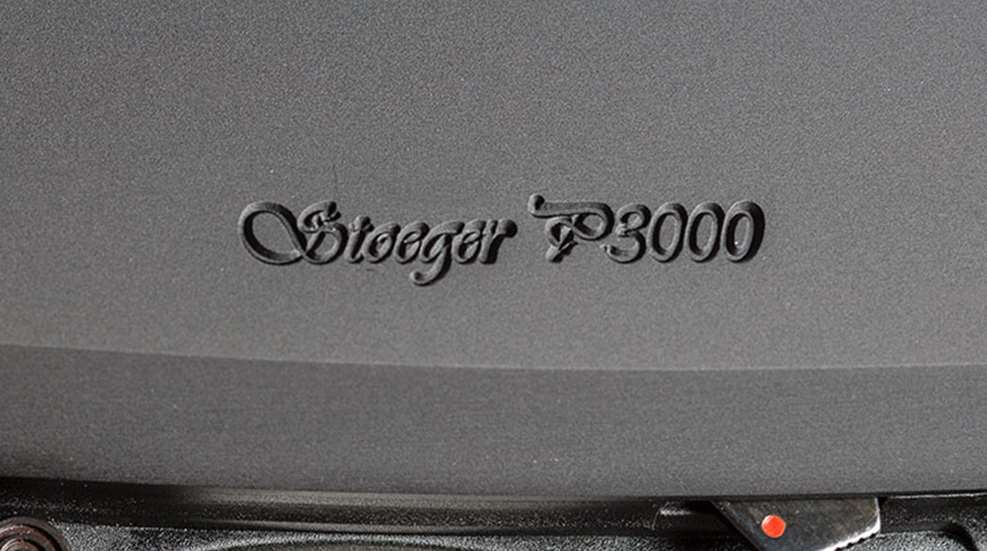 In terms of reliability, it's hard to beat a pump-action shotgun. They're known for their ability to take a beating, and many a wingshooter has started their career with a pump gun at their side. The hunting market, as a whole, has trended away from pump-actions a little bit in recent years, as more and more waterfowl hunters purchase autoloaders. That said, the pump still persists, and has another distinct advantage—they're markedly more affordable. The latest introduction from Stoeger Industries, the P3000, is one such example. The P3000 delivers a tough-as-nails, reliable scattergun solution that sports a price tag so low it'll make you look twice. Here are five things you need to know.
1. It's a new, workingman's gun from Stoeger.
The P3000 is not the company's first pump-action, but it is the latest and, believe it or not, most affordable. As I said, this is a workingman's gun. If you've handled a pump gun before, you won't need any guidance around the P3000's curves. For now, it's available only in one simple, base model that offers a 28-inch barrel and is chambered for 2¾- and 3-inch loads. 
2. It's tough as nails.
During function testing, the P3000 acquitted itself just fine. I fed it an array of 2¾- and 3-inch shells of varying qualities, and never experienced a hiccup. Not that one was particularly anticipated. The action ran smooth, and the gun swung easily and naturally. It also took a beating on a few muddy waterfowl hunts, without issue. It's a simple design, and meant to be one that you can kick the crap out of.
3. There aren't any frills.
In order to keep the price down, the P3000 doesn't offer much in the way of frills. It comes with a simple synthetic stock, a single choke tube, one choke wrench and little else. Don't worry, though—given its price, you'll have plenty of budget leftover for accessories.
4. It's easy to disassemble and clean.
All it takes is unscrewing the magazine tube's end cap, and the barrel slides out with ease. Once you slide the forend down the magazine, you'll find the P3000's sturdy, dual rails and rotating bolt, which rests on the rails, ready to be cleaned.
5. It's very, very affordable.
The P3000 ships with an MSRP of $299. You'll have a hard time beating that number on a new shotgun, no matter where you look—especially since it'll be closer to $250 on the shelf.
Want to know more? Never fear. We'll have further coverage of the P3000 in the February 2017 print edition of American Hunter. Stay tuned.