by
posted on March 20, 2015
Support NRA American Hunter
DONATE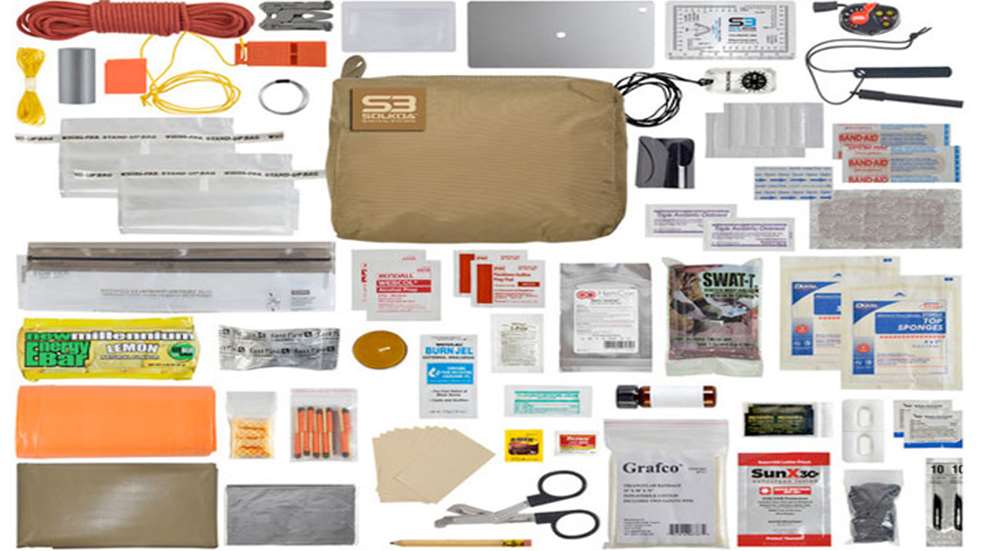 I was on one of those "middle of nowhere" hunts last year, where I barely avoided a bad fall that could've busted an ankle—or worse. If that had happened, I wondered, could I have held on until help got there? Ever since, I've been looking for a lightweight survival kit ever since that hunt, and found it at the 2015 SHOT Show: the Hunter Mountain Kit by SOLKOA Survival Systems. Here are five things you need to know.
1. It's ideal for fall and winter.
The Kit's made for use in higher elevations during typical fall or winter hunting, and is designed to support a hunter that may need to survive a mountain climate for three or more days until a search party arrives. The kit includes over 40 components.
2. It's shelter-based.
Much of the kit is focused on providing shelter—a heat reflective blanket and 20 feet a nylon paracord, a mini-tool and three feet of 20 gauge bailing wire—and medical help—all sorts of bandages, antiseptics and even a HemCon Guardacare bandage to stop severe bleeds.
3. It's lightweight and study.
The kit comes packed in a sturdy nylon pouch (tan or orange) that measures just 8"W x 6"L x 2"D, and weighs only 1 pound, 12 ounces.
4. It's easy to put back together.
My one fear about these all-in-one kits:  once you unzip it, will it pop open like a piñata and never fit back together? Not here! I unzipped the pouch, removed and laid out every item, and then repacked it. It all went back in easily. 
5. It's darn useful.
Other helpful items that caught my eye: a LED Headlamp with White and Red lights, fire starting help that includes one Fastfire Tinder cube, 10 Stormproof Matches, and a 4-hour+ Beeswax Candle and a 50 inch mini-roll of Duct Tape. Say what you want, duct tape works.