by
posted on August 15, 2023
Support NRA American Hunter
DONATE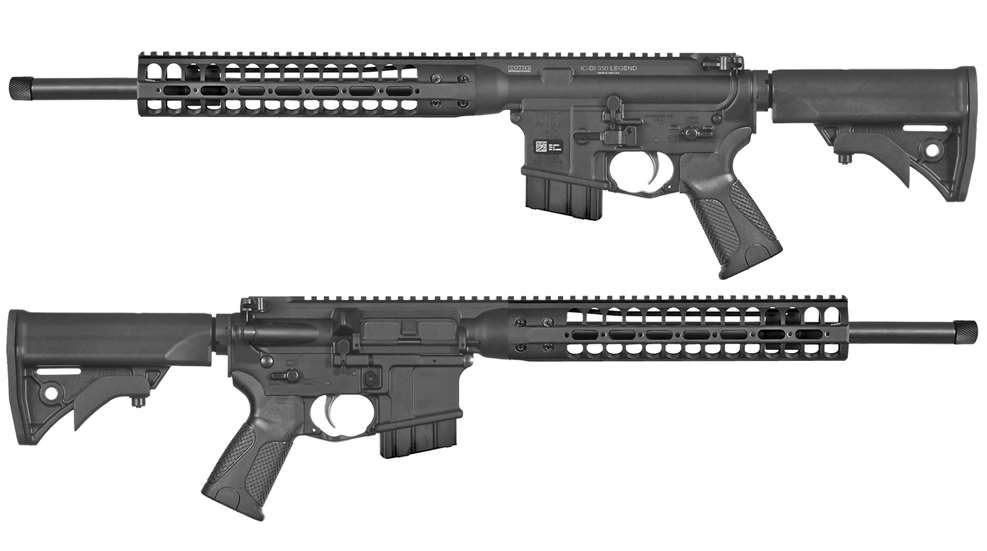 For hunters seeking a smooth-shooting platform to handle deer or predators, LWRCI has released the IC-DI rifle in 350 Legend. With appeal to hunters everywhere, but particular appeal to hunters in straight-wall only states, the IC-DI 350 Legend is an AR-platform rifle chambered (as its name implies) in 350 Legend. Its proprietary direct impingement (DI) operating system utilizes a keyless bolt carrier, for performance that is both reliable and far cleaner than many other gas-operated AR-variants. This is an additional boon when running the rifle in already-dirty environments, like swampy or highly dusty areas; in fact, in testing, this bolt-carrier ran over 10,000 rounds without a stoppage or failure, despite having no cleaning or lubrication. This is of little surprise, considering, the bolt-carrier itself is manufactured using a high-technology alloy generally reserved for use in Formula 1 racing components. 
Weighing in a 7.3 pounds, with a carbine-length, 16.1-inch barrel, the IC-DI features ergonomics that will be easy to grasp for anyone familiar with a standard AR-15. Despite this level of reciprocity, however, the IC-DI boasts a number of features over and above the basic design that hunters will appreciate. Lower controls are all fully ambidextrous, to include the magazine release, the bolt catch and release, and the safety selector. The handguard is single-piece and free-floating, sporting a QD-mount for a sling. The barrel boasts a protector for its 9/16x24 TPI muzzle, threaded for the easy addition of a suppressor. Atop the handguard and the Monoforge upper receiver, a full stretch of rail makes it simple to add any optics or other accessories. 
To the gun's rear, a Mil-Spec, six-position buffer tube makes the gun fully customizable to the specific stature of any shooter. Within, an H2 buffer and buffer spring keeps recoil light and cycling reliable. Charging the gun is accomplished via an ambidextrous charging handle, while a C Products Defense stainless steel DuraMag feeds the action.
For more information on the IC-DI 350 Legend, available in Black, Tungsten Grey, OD Green, Patriot Brown or Flat Dark Earth, visit LWRCI.com. MSRP: $1917