by
posted on December 15, 2017
Support NRA American Hunter
DONATE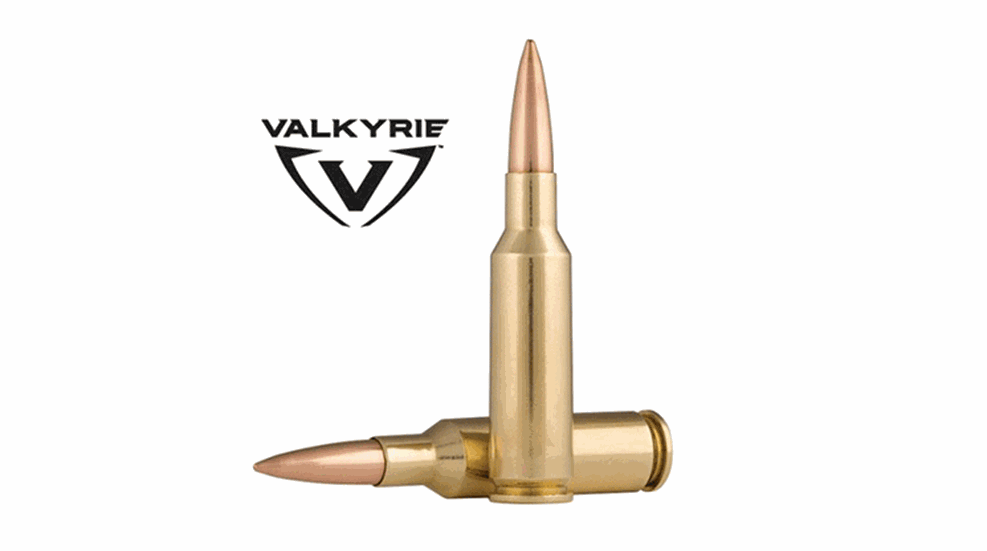 The newest high-speed cartridge developed for the AR-15 platform was just released by Federal Premium Ammunition

in the form of the .224 Valkyrie, allowing supersonic velocity out to 1,300 yards.




"The .224 Valkyrie is based on a .30 Rem./6.8 SPC case necked down to .224 caliber," explains Mike Holm, Federal Premium Centerfire Ammunition Global Product Line Director. "It beats the ballistics of all other MSR 15 cartridges, including the .22 Nosler, .223 Rem. and 6.5 Grendel. Plus, it offers comparable performance to larger rounds like the 6.5 Creedmoor, with roughly half the felt recoil—and at a more economical price."

Initial hunting offerings from Federal include a 60-grain Nosler Ballistic Tip Varmint with an advertised velocity of 3300 fps for $26.95 per 20-round box, and a heavier 90-grain Fusion MSR load with an advertised velocity of 2700 fps for $28.95 per 20-round box. Initial target loads from Federal include a 90-grain Gold Medal Sierra MatchKing with an advertised velocity of 2700 fps for $31.95 per 20-round box, and a 75-grain American Eagle TMJ with an advertised velocity of 3000 fps for $12.95 per 20-round box. All published velocities were produced using a 24-inch barrel.
Savage has stepped up to the plate first and will soon release a version of its MSR 15 Recon rifle chambered for the new .224 Valkyrie cartridge.


The new MSR Recon has an 18-inch, 5R rifled barrel, making for a compact, maneuverable and accurate rifle. To provide the reliable consistency necessary to hit targets at long range, the rifle's accuracy potential is further enhanced by an adjustable two-stage trigger. The Recon also has an adjustable gas block and a mid-length gas system. A couple other stabilizing accessories that aid shooters in placing rounds on fur at extended distances are a Hogue pistol grip and a UBR Gen 2 adjustable stock. The barrel has a muzzle brake to help tame muzzle jump and recoil, ideal for quick follow up shots.

The new Savage .224 Valkyrie Recon's MSRP is set at $1499.
For more information on the Federals .224 Valkyrie offerings, go to federalpremium.com. 
For more information on the new Savage MSR 15 Recon in .224 Valkyrie, go to savagearms.com.