by
posted on February 24, 2014
Support NRA American Hunter
DONATE
Realtree Xtra HSS-Elite Safety Vest
Stay tethered to your perch with the Elite Safety Vest, now stronger, lighter and safer than ever before, from a brand treestand hunters have trusted for years, Hunter Safety System. Built with smart fabrics to keep you dry, comfortable and quiet, the Elite Vest features the "Right Fit" stretch panel for a tailored fit and eight strategically positioned pockets. Keep safe so you can keep hunting. Available in Realtree Xtra camo.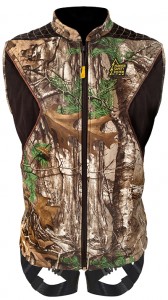 Carlson's Choke Tubes
Birds skirting the outside limits of your spread no longer fly with immunity when you have the new Waterfowl 2-Pack Choke Tubes from Carlson's in your blind bag. The mid- and long-range chokes, made from 17-4 heat treated stainless steel, feature a longer parallel section for a more consistent, dense and deadly pattern at longer ranges. All Carlson's Choke Tubes are made in the U.S.A and backed by a lifetime warranty.
Barnes .300 AAC Blackout 120-grain TAC-TX
Bullet powerhouse Barnes is expanding its line of .300 aac Blackout offerings with the new 120-grain tac-tx bullet to accompany the current 110-grain tac-tx. The new 120-grain bullet was designed to load flawlessly in AR platforms and features a boattail base. Barnes' proven solid copper construction ensures consistent terminal performance through barriers and thick-skinned game—making it an exceptional choice for defense, as well as big-game hunting.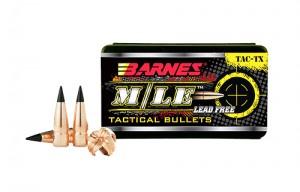 Peak Realtree Xtra 3-Watt LED Spotlight
Shine a light on the things that go bump in the night with the Realtree Xtra 3-Watt led spotlight from Peak. This powerful spotlight is compact, cordless and will provide 200 lumens for up to two continuous hours. Perfect for hunting, camping, or just to have in the truck, this light includes a 12-volt dc and ac charger and a dimmer switch for longer runtime.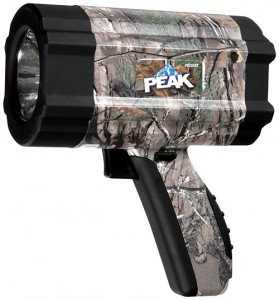 H.S. Strut's "The Snoods" Turkey Decoys
Jake and Suzy Snood are the latest offering from a trusted name in turkey decoys, H.S. Strut. This attractive duo features ultra-realistic head and feather detail painted with specially formulated, no-flake paint. The built-in air valve allows these decoys to be quickly inflated for set-up or compressed for easy transport. Made of a dent- and crease-resistant expanded rubber, these durable beauties will stand up to the aggressive toms they attract.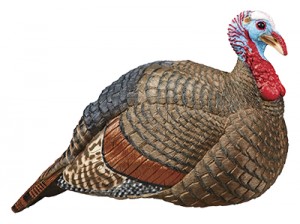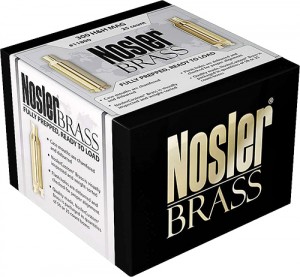 Nosler Cartidge Brass
Each piece of Nosler Brass will bear the "Nosler" headstamp so you know it was built on the strict "quality first" philosophy that handloaders have come to expect from Nosler. Each round of Nosler cartridge brass is made to precise dimensional standards using top-grade materials. All cases are trimmed and sized, flash holes are trued and case mouths are chamfered before the hand-inspected brass is shipped out, ensuring maximum accuracy, consistency and case life.
Huntworth Arsenal Glove
The designers at Huntworth bring ruggedness and functionality to the forefront with the Arsenal glove. This lightweight glove sports a water-resistant mesh on the back and a silicon print on the windproof palms for a sure grip on your firearm even in wet conditions. The ultra-sensitive seamless wrap-around finger construction features touch tips on the thumb and index finger for use with a touchscreen device. Available in Huntworth's Oak Tree evo camo pattern.