by
posted on January 2, 2023
Support NRA American Hunter
DONATE
In the world of duck hunting they are the first family—a gritty, down-to-earth group of duckmen, driven by their faith in the Almighty, their love of family and the pursuit of ducks.
The original Duck Commander, Phil Robertson, now 76, let a sly chuckle roll when I asked him if he remembered where he killed his first duck. "Like it was yesterday," he said. "I was 11 years old; I skipped school and told my mama I was walkin' to a lake nearby."
Robertson continued to laugh as he told the tale, and you could feel the energy, the youthfulness still rooted in his bones regarding his love for all things ducks.
"I was poaching," Robertson continued. "I shouldn't have been there, but then three green-wing teal and a female pintail came from left to right, and boom, boom, boom, I went two out of three the first time I ever shot at ducks. I was using an old Browning A5 16. Then I had to strip down and swim out to get those ducks so my mama could cook them up and eat them."
Phil Roberston and I talked for more than half an hour. Several times, I pressed the importance of Duck Commander's 50th anniversary and the company's tremendous success, and Phil kept talking about ducks.
He let me know about the fluctuating water levels along the river, quoted the Bible and even blew about every duck call he had on his lanyard for me. What a treat that was, and that time on the phone told me everything about why Duck Commander is the powerhouse it is today. The team has kept it simple: faith, family and ducks. This is a recipe the Robertsons have no intention of deviating from over the next 50 years.
Of course, things didn't start gangbusters. After Phil told Mrs. Kay he could teach school but would rather live on the riverbank where it floods from time to time, and he could make a living fishing commercially while getting his duck call business underway, the two bought the home they still live in today for $29,000.
"She looked at me funny for a minute," Phil recalled, but then she said, 'Let's do it.' I promised her I would make it work right then and there, and that long green would start coming her way."
And it did.
"Phil always talked about wanting to sell a million dollars' worth of duck calls," said son Willie Robertson. "I don't think he could have imagined how big it would get. I remember driving 15 hours to shows, setting up for the show, and then watching Phil do a great presentation and give an unbelievable sales pitch. His charisma would draw people to the booth for fast cash sales."
According to Willie, the two big game-changers for Duck Commander were Walmart taking the calls and other products into thousands of stores across the country and, of course, the hit American TV series "Duck Dynasty."
"Long before the days of the Internet and social media, people watched hunting videos at home and in their hunting camps," Willie continued. "Those videos helped us gain a following and paved the way for the reality show."
Of course, as in any business, there are bumps in the road—glitches that sting a bit, setbacks that can throw a company off course.
"Like all success stories, the launching pad is humility and adversity," said son Jase Robertson. "The key to our growth has been how our family handled each successful milestone. Staying humble and realizing fame and fortune are blessings one should use for greater goals, including improving character, loving people and making the world a better place."
In the beginning Phil Robertson became obsessed with duck hunting and wanted to sound like a duck—and not just any duck but the exact ducks he hunted, from teal to gadwall to mallards. "You have to love the process," Jase said. "Duck call-making can be very monotonous, but the idea of creating calls that have never been done before in the history of the world is an exciting venture and has always been a catalyst for our family."
The 4-in-1 Duck Whistle was and still is a must-have call. According to Jase, Phil invented the call after studying a gift given to a family member, who was just a toddler, on Christmas Day. "The gift was a horn and whistle set," said Jase, "and Dad took a whistle from the set, headed to the shop and returned a few hours later ready to revolutionize the world of duck calls."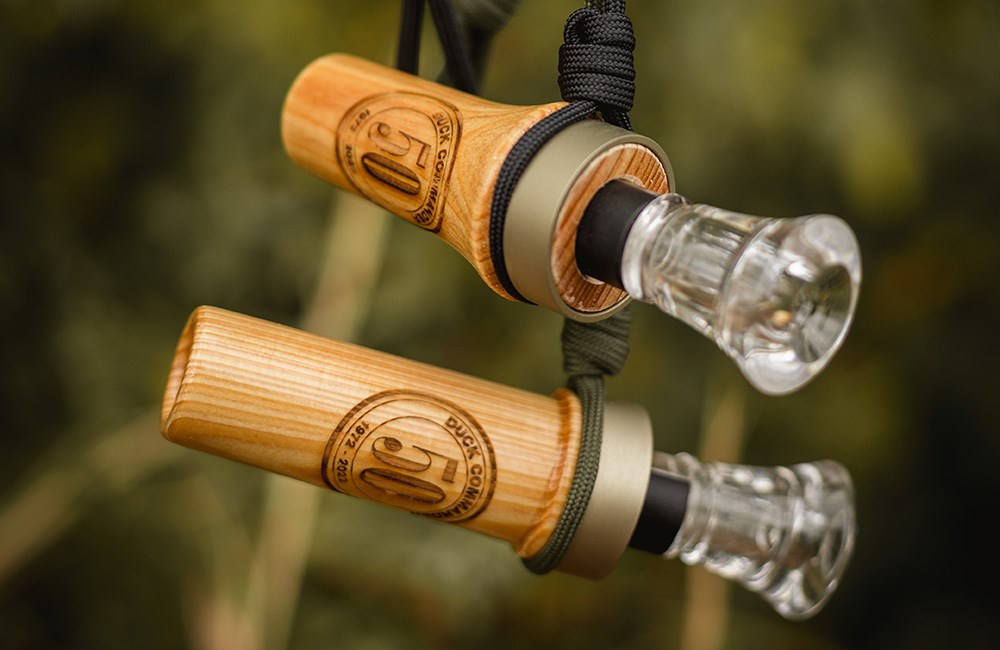 You can't have one of the first calls Phil Robertson ever made in his shop, but you can buy a 50th anniversary Duck Commander call.
Today, Phil Robertson, a man of remarkable faith, hunts every single day of duck season. When he's not hunting ducks he's building blinds, working on his levy system or catching catfish. Hearing him tell you stories from the Bible and the feelings he gets when the sun comes up in the morning, when the ducks start hollering, when that first bunch hits you—my, it's inspiring. It's not hard to see why this remarkable man and his family have had such stellar success.
As for what's next, according to Willie, "Who knows?"
"I think the brands will have a life of their own and depend less on what happens with us in the field every season," he continued. "They have captured a lifestyle of what ducks and deer hunters are, what they stand for, what they believe in. They are brands that represent the everyday person who shares our passion for the wild game God created. I hope our brands entice new people to come along and share in this age-old tradition. In some ways, it seems like a long time ago when the idea of Duck Commander was born, but in other ways, it seems as if it all went by really fast."