by
posted on November 29, 2011
Support NRA American Hunter
DONATE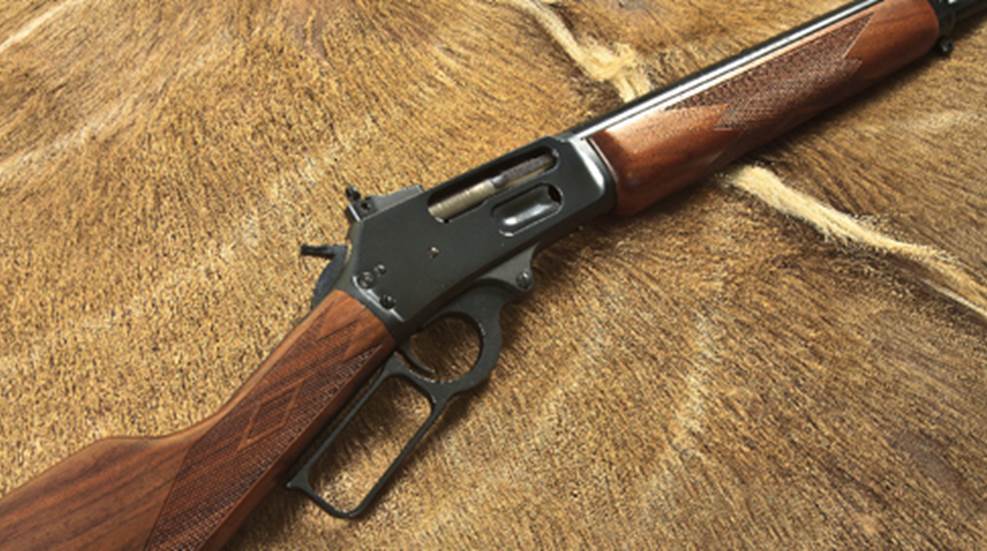 We Americans don't like to leave things alone; a quick scan of cable channels proves our love for customizing everything from guns, to motorcycles and cars, even our homes. With the exception of a few collectibles, there's not a gun in my safe that has been left totally "stock." Deer rifles are no exception; they can be improved by minor tuning or tricked-out to the extreme. In fact, the modern American deer rifle was born out of the customized or "sporterized" surplus military rifles of World Wars I and II.
When customizing a firearm, it's important to have a clear objective—are you trying to improve accuracy or aesthetics, shave weight or all of the above? Methods for addressing each can run from economical to insane. Your preferred hunting style and geographic location are key components to answering this question. If you hunt with dogs in thick brush your needs are different than those of a hunter who hunts deer in the open plains or steep canyons. Your rifle can be altered to fit your hunting needs.
Accurizing
No deer rifle begs for custom work like one that displays poor accuracy. Many firms such as Hill Country Rifles offer troubleshooting services for a set price that can bring the best out of a factory rifle. The services generally focus on the usual culprits that plague the accuracy of hunting rifles: improperly-mounted optics, poor bedding and a damaged or rough barrel crown. Unless the rifle has a major flaw such as a bad barrel, these steps are generally quite effective. With some simple troubleshooting and a bit of experimentation with different loads, most deer rifles are capable of excellent accuracy.
Recoil pads
This may be the simplest of modifications but it can really ease the pain of heavy kickers. An aftermarket buttpad like the Pachmayr Decelerator or the LimbSaver can absorb recoil as well as lengthen or shorten a rifle's length-of-pull.
Stocks
One of the simplest ways to customize a deer rifle is to replace the factory stock with a quality synthetic unit. A stock can change the look, handling qualities, felt recoil and accuracy potential of your deer rifle. Wood-stocked rifles can be accurate and durable, but all things being equal, it is easier to achieve repeatable accuracy with a composite stock.
The factory stock on this .338 Winchester Magnum was replaced with a custom stock from McMillian which, due to its design, does a better job of taming felt recoil. 
Not all synthetics are created equal—the injection-molded stocks offered on many factory rifles are often too flexible to offer a real benefit. McMillan, H-S Precision, Lone Wolf and Manners all offer excellent stocks in configurations to suit every body type and taste and in a range of prices. Though many of these stocks advertise as "drop-in." spending the extra cash to have the rifle properly bedded can pay large dividends in the accuracy department. If you are a traditionalist, custom wood stocks are always an option but they can be quite pricey—beware of Internet "bargains."
Triggers

No single factor can affect the practical accuracy or shootability of a rifle like the trigger. If I alter only one thing on a firearm, it's usually the trigger. Depending on the rifle in question, triggers can either be tuned by a qualified gunsmith or replaced with an aftermarket model such as one from Timney. This is one area that kitchen table "gunsmiths" should stay away from—this modification should be done by a professional. The cost of a good trigger job or replacement is usually quite reasonable, often under $100.
Coatings

Many of us hunt in foul weather where corrosion can be a real problem; others fear that a shiny rifle can spook game. Fortunately, we are in halcyon days of great metal finishes that are durable, corrosion resistant and easy to apply. Coatings such as Cerakote, Duracoat and KG Gun Kote each have their advantages. Duracoat is probably the most user-friendly for the home hobbyist, with kits available for under $30. With any of these coatings, the combinations of colors and various camouflage patterns allow virtually endless variety for the hunter wanting something "different." For the extremely frugal, a couple cans of spray paint and some masking tape can do the trick.
Scope mounts

The weak link between a quality scope and an accurate rifle is a cheap set of scope mounts. Quality mounts like those made by Talley are an insurance policy against the bumps and bangs that can knock a scope off its zero. Be sure to have them installed properly—the over-tightening of scope rings is a common culprit in erratic shooting performance.
Sights
Not all deer rifles wear scopes, and in some jurisdictions scopes on muzzleloaders are prohibited, but that doesn't mean there's no room to make improvements. Lyman receiver sights were cutting-edge optics several decades ago and they still work quite well. Aperture sights can be used effectively at great distances and are a distinct improvement over the cheap open sights available on most rifles. Larger ghost ring apertures are fast and are great for quick action in thick brush, such as hound hunting. Fiber optic or tritium beads can be a game changer in the low-light situations where a lot of deer hunting occurs.
The ghost ring sights added to this Marlin 45-70 Guide Gun are an example of simple custom touches that can add to a deer rifle's performance.

Rebarreling

For the hunter who wants an exotic chambering or extreme accuracy, a custom barrel is often the only option. My first "custom" rifle was a Remington 700 BDL in .30-06 that I had "blueprinted" and rebarreled in .280 Ackley Improved. Bedded into a McMillan synthetic stock, the rifle is very accurate and fits me like a glove. When a hunter is willing to go the custom barrel route, the possibilities really are endless—this is where true "custom rifles" really begin.
Full Custom
A proper custom deer rifle is built from scratch components and built to the hunter's specifications—cost is the only object. Simple synthetic-stocked customs can start at over $1,000 and a walnut and rust blued masterpiece can easily top $10,000.
Custom touches can make your deer rifle a more effective and attractive tool in the fall, and options are available for very budget. Accuracy, looks and handling can all be improved if the proper components are chosen and the job is done right. You can have it your way.
It's not all about synthetics, the author's 7x57 mm was built by Arizona gunmaker Sterling Davenport and is both functional and attractive.