Support NRA American Hunter
DONATE
Everywhere you turn at the Great American Outdoor Show, something new and interesting awaits. Here are some of our favorite scenes from the 2019 show, but they represent just a fraction of what keeps us going back every year. See you there next February!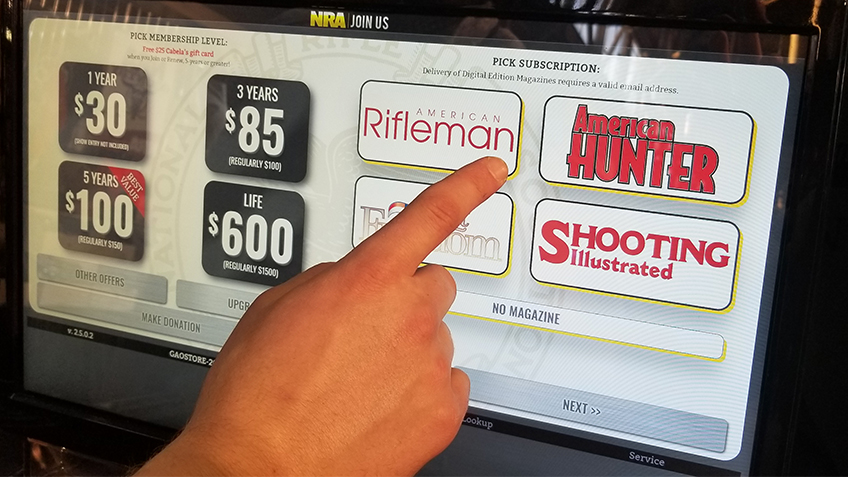 NRA. Just join. Right here.—Though virtually everyone in the crowd is with us in spirit, non-members or those whose memberships have lapsed find it easy to jump on an online portal and make it official. The good news is that many folks do take advantage, and so the big show helps to grow our ranks. To learn more about becoming an NRA member, click here.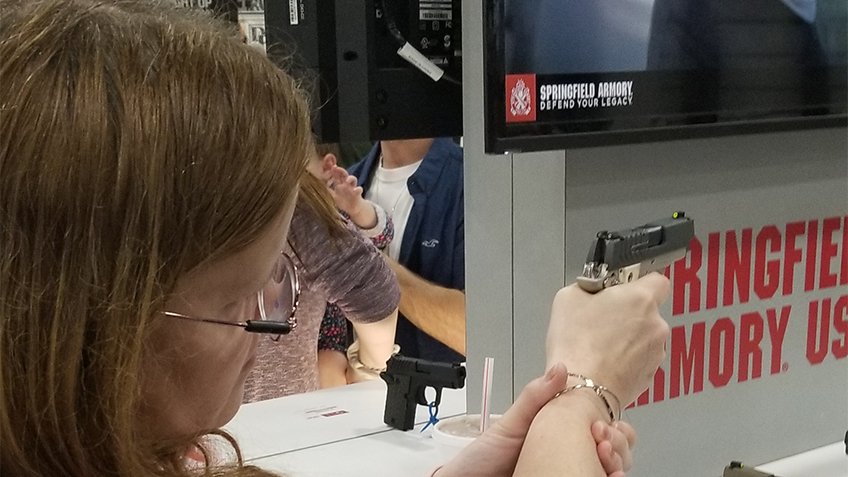 Springfield 911: Coming to Grips—Demonstrator models of Springfield Armory's popular sub-compact carry gun, the 911, could be seen in many hands at the show, and many of them were women's hands. There are few events and few places where the public is afforded such an opportunity to get the feel of so many different models designed to help protect lives. The GAOS fills that void. For more information, visit springfield-armory.com.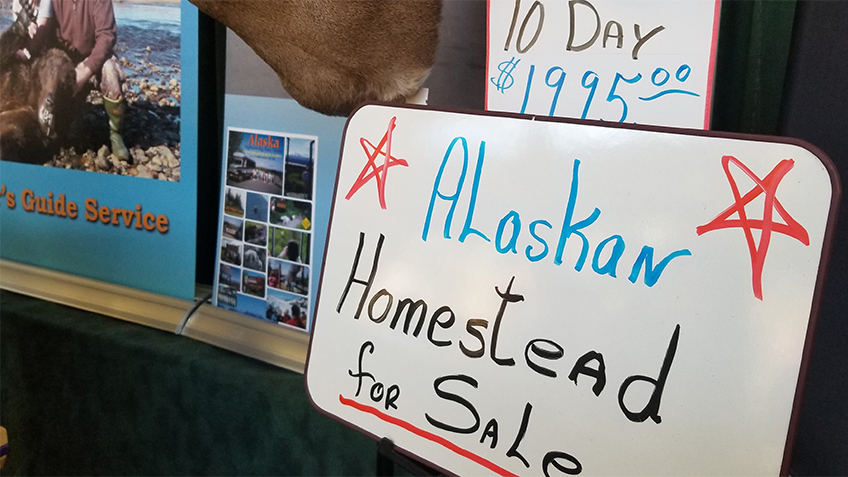 Relocating Off the Grid—How about this alternative to booking a hunt or joining a lease? Get your own place in the Alaskan outback. One can't help but ponder the hunting, fishing and adventures that await those hardy enough to exit the hustle and live off the grid. To learn more, visit alaska.net.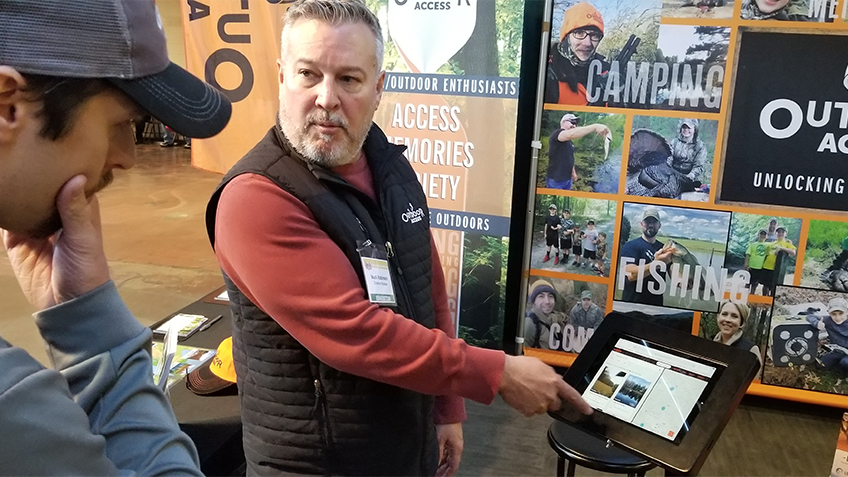 Click Your New Hunting Spot—First-time exhibitor Outdoor Access brought its tech-based private-ground access model for perusal by GAOS crowds. The short-term rentals (think Airbnb) are a flexible alternative to traditional leases, and appeal to many outdoor folks because it doesn't require a big cash commitment. Already strong in Virginia and the Carolinas, the service is actively seeking to add properties in Pennsylvania, New Jersey and Maryland, has recently branched out to Texas. For more information, visit outdooraccess.com.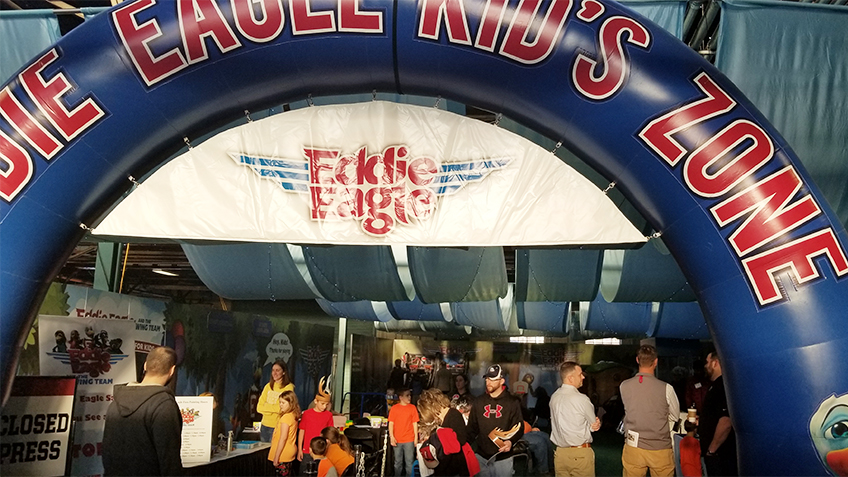 Gun Safety for Young'uns –NRA's award-winning, life-saving Eddie Eagle teaches little ones to respect firearms, and in so doing lays the groundwork for later lessons in safe gun handling and shooting. At the GAOS Kid's Zone, Eddie welcomes family groups to come in and play, learn and enjoy. Learn more about the Eddie Eagle GunSafe program at eddieeagle.nra.org.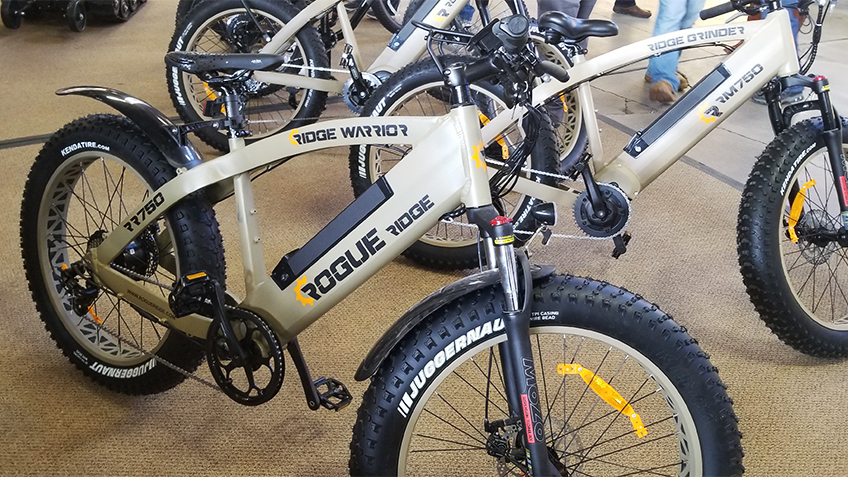 Big Bikes—Robust bicycles combining pedal power and electric motors are trending in a big way. Can these awesome bikes really transport hunters to backcountry haunts where the big bulls and bucks live? Well the Rogue Ridge models on display at the InGear Cycling and Fitness stand reportedly can travel 20 to 30 miles off a single battery charge, or 40+ miles with pedal assist. Or … as far as your legs will take you. For more information, visit ingearcycling-fitness.com.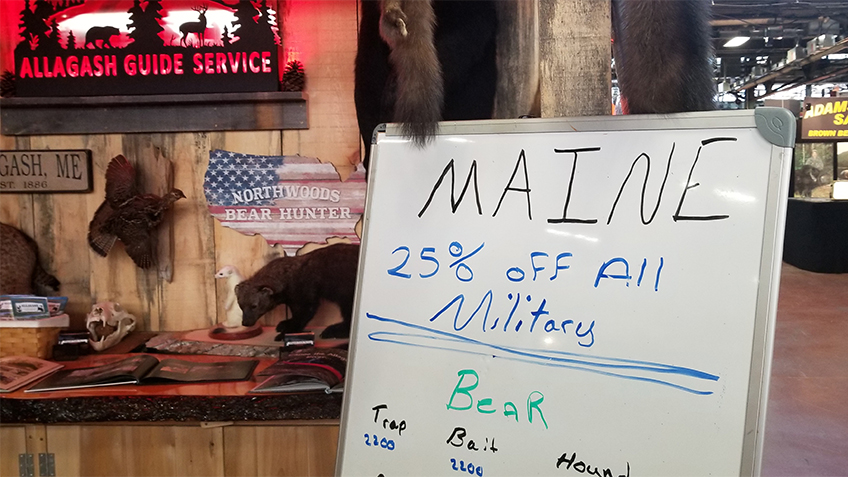 Hunt Specials—Attendees want to pay close attention to the hand-written signs in the Outfitters Hall. That's where you find the real deals on dream hunts. While there were no shortage of bargains this year for hunts worldwide, here's one we truly appreciate from Allagash Guide Service. This outfit pursues deer, bear, moose and grouse in northern Maine, and offers a healthy discount to our men and women in the military. We salute their generosity. To learn more about Allagash Guide Service, click here.