by
posted on April 23, 2021
Support NRA American Hunter
DONATE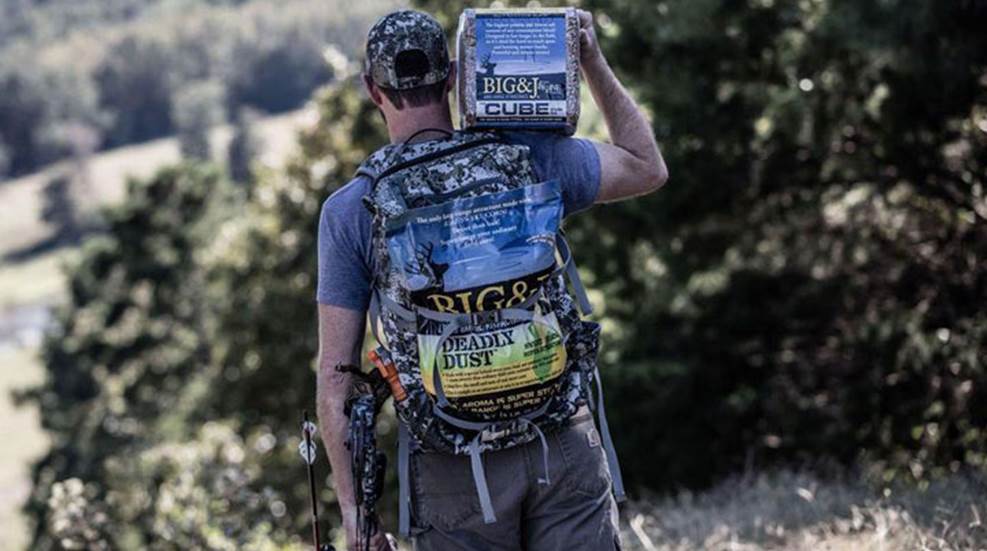 Already got
deer
on the brain, but not quite sure what to do about it? You could always start providing your local deer herd with nutritious food, to better hold them on the property. Luckily,
Big & J
has 
a suite of supplements specifically designed to meet the changing dietary needs of deer 365 days of the year.


Right now, spring green-up means new sources of nutrition, but there are still gaps in the deer's diet that could stall production. The new greens are high in energy and degradable protein (DP) but often very limited in undegradable protein (UP). Meanwhile, antler growth is escalating, which requires both protein and minerals. But mineral content is diluted in the growing forage. Now is when your deer need supplemental feed that is high in UP, along with the right concentration of minerals like calcium, phosphorus and other trace minerals.
Year-round nutritional boosters like BB2 Granular and Cube, BB2 Liquid, Deadly Dust, To-Die-For, Liquid Luck, and Headrush are always good, but Big & J also has some products designed specifically for this season.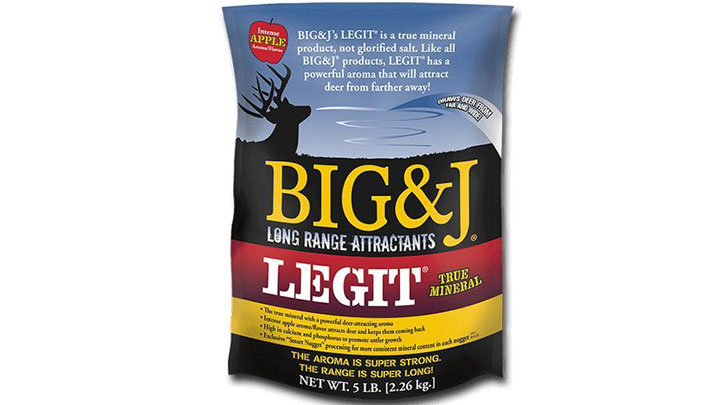 Legit

Apple flavored for greater attracting power,
Legit
offers a source of Ca and P, which are needed for bone/antler growth and often deficient in natural habitat, particularly from late winter through early summer.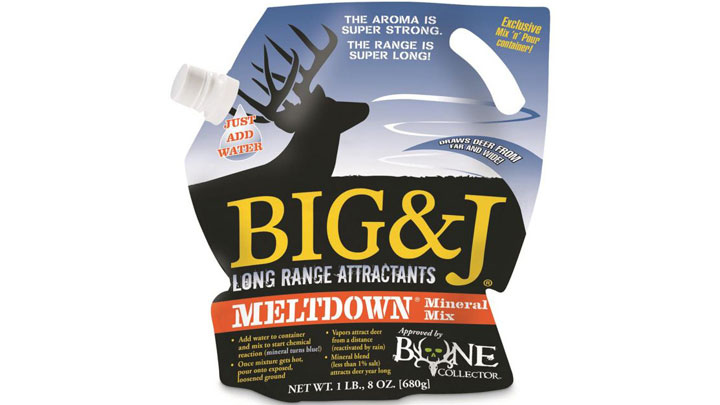 Melt Down

Similarly,
Melt Down
is a source of sodium from late winter through early summer, which is the next part of the puzzle once Ca and P needs are met. Sodium aids in cellular function, including amino acid (building blocks of protein) transport.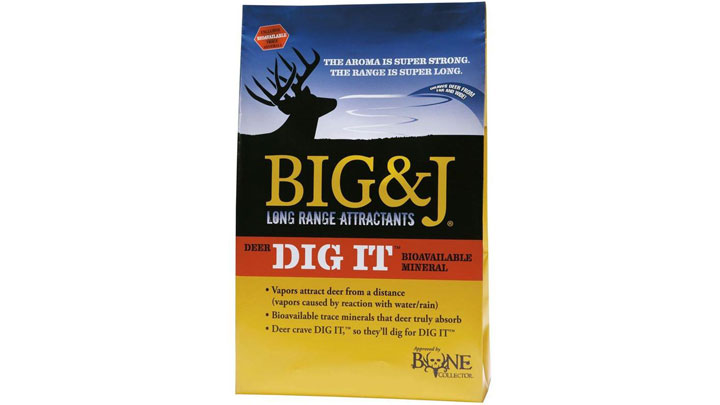 Deer Dig It

In both powder form and as a premixed liquid,
Deer Dig It
is also a sodium source from late winter through early summer. In addition, it also has bio-available trace minerals, including zinc, manganese, and copper, which have greater absorption rates when compared to traditional sulfate mineral sources. This means it gets where the body needs it instead of being excreted by the animal and wasted.
For more information, check out
bigandj.com
.