by
posted on August 23, 2023
Support NRA American Hunter
DONATE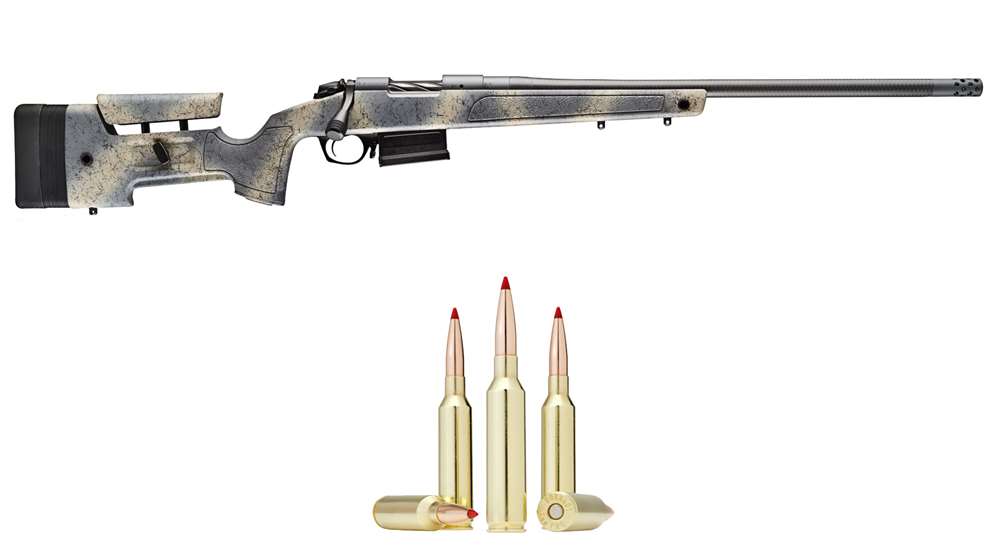 Bergara has announced the addition of 7mm PRC to select rifle models. This new caliber offering is available for all Wilderness Series models—including carbon-barrel variants—and the B-14 Squared Crest.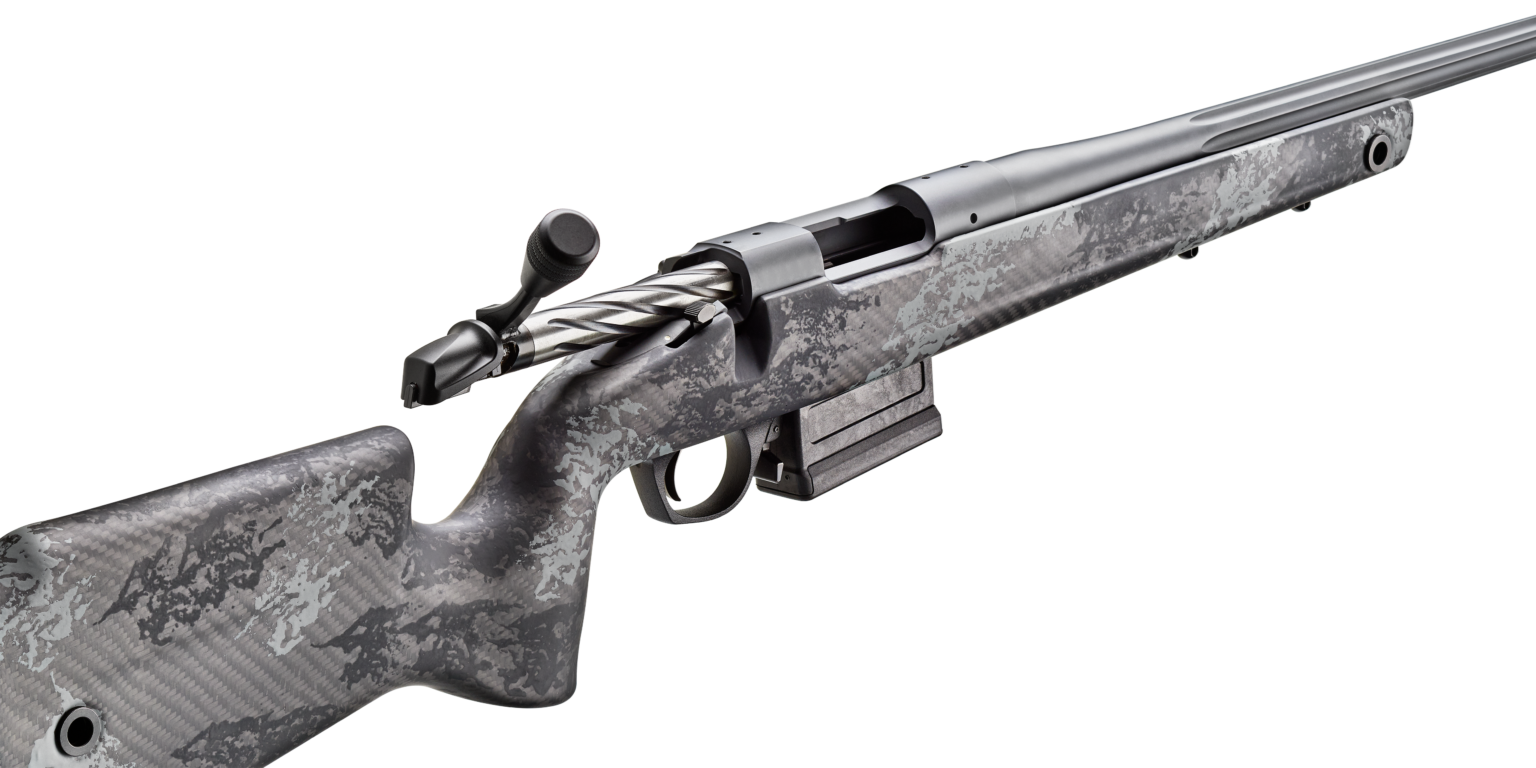 When Hornady released the caliber earlier this year (2023), they filled a wide niche between the 6.5 PRC and the .300 PRC. 7mm aficionados had long awaited their preferred caliber in a PRC chambering—arguing that it would provide a smoother shooting, longer lasting alternative—and their enthusiasm has so far been well rewarded. The 7mm PRC is designed to use modern propellants, be temperature stable, and runs at magnum speeds with incredible accuracy. Not only does it do all this, but it accomplishes it all while maintaining moderate recoil compared to .300 PRC, reasonable barrel life compared 6.5 PRC, and does both better than other 7mm magnums. The caliber consistently boasts velocities over 3000 fps, while using ultra-modern low-drag bullets that do not require being seated deeply into the case.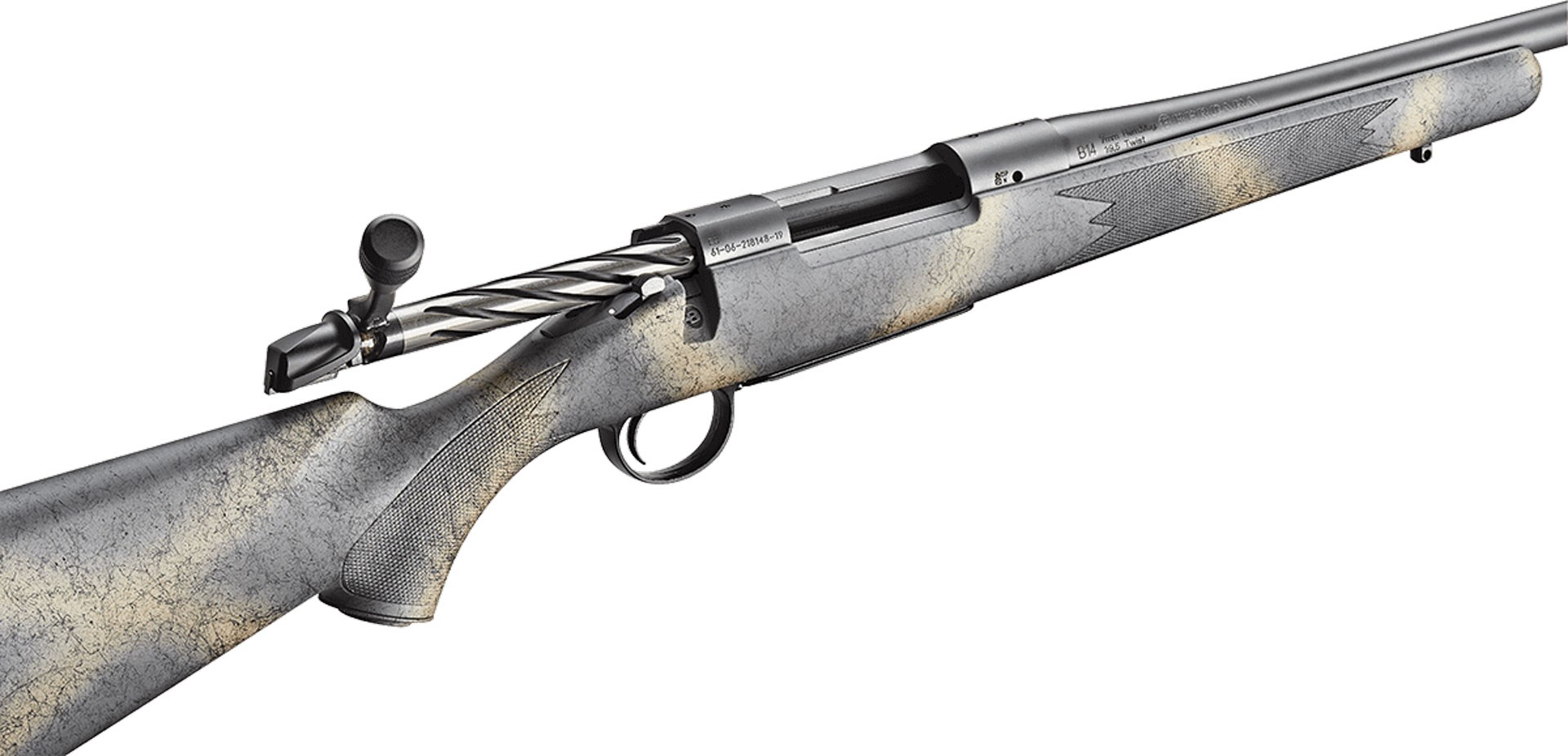 Bergara's brand manager, Dakota Russell stated, "It's super exciting to have the 7 PRC available in these models for this hunting season. In my opinion, this is going to be a staple cartridge in everyone's safe for many years to come. While we have certainly had great results out of the belted magnums over the years, we all know that the accuracy potential of this non-belted case is endless."
Hornady's current offerings for 7mm PRC cartridges are as follows:
The Outfitter line with 160-grain CX bullets. A hunting stalwart, Outfitter ammunition boasts corrosion-resistant, watertight, nickel-plated cases, topped with a bone-crushing copper-alloy expanding monolithic.
Precision Hunter, with a 175-grain ELD-X bullet. Hornady's long-range hunting specialist, Precision Hunter utilizes an expanding version of the company's high-performance match-grade bullet, for dependable accuracy and terminal performance at extreme distances.
Match, with a 180-grain ELD bullet. Single-mindedly designed for peak accuracy, with a non-deforming Heat-Shield tip, and a secant ogive and boattail design for the optimal ballistic coefficient.
Check out bergarausa.com for caliber listings within each model.