by
posted on February 11, 2014
Support NRA American Hunter
DONATE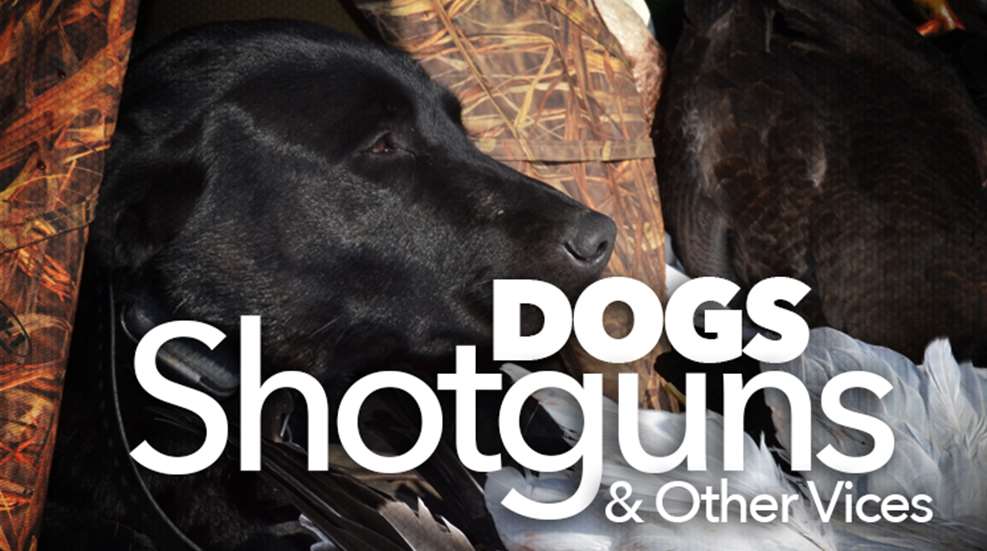 We've counted them down from ducks 25 to 11, and now it's time for the moment when the debate can really begin: the top 10. As a reminder, points in this admittedly subjective (and very much just for fun) scoring system are devised thusly: Difficulty (10), in terms of decoy shyness, reaching the ducks' preferred habitats, population scarcity and wingshooting challenge; table quality (5); beauty (5); and style in flight (5).
Here's a quick recap of the countdown thus far:
25. American Coot
24. Merganser (Common, Red Breasted, Hooded)
23. Ruddy Duck
22. Northern Shoveler
21. Bufflehead
20. Ring-necked Duck
19. Gadwall
18. Green-Winged Teal
17. Scaup (Greater, Lesser)
16. Common Goldeneye
15. Scoter (Common, Surf, White Wing)
14. Blue-Winged Teal
13. Redhead
12. Wood Duck
11. Long-Tailed Duck
10. Barrow's Goldeneye Difficulty: 9 Table Quality: 2 Beauty: 4 Style: 4
While the Barrow's is practically indistinguishable in flight from its close cousin the common goldeneye, its scarcer distribution and lovely crescent-shaped patches between eye and bill make it a true trophy. Though the Barrow's can be found on big waters on all flyways, your best odds are to seek it on big lakes, rivers and bays from southern Alaska to the continental northwest. I've yet to even see one in the wild and much envy those who have.
9. Eider (Common and King) Difficulty: 10 Table Quality: 1 Beauty: 5 Style: 4Given that eiders winter practically as far north as the sea ice allows (especially the king), these are no birds for the average johnboat-toting weekend warrior to pursue. To bag the northern hemisphere's largest duck requires hunting in probably the harshest, most unforgiving conditions in all of waterfowling—those who've failed to respect the associated risks have paid dearly. Once shot, eiders are as tough as the conditions they inhabit. An eider that isn't shot dead or immediately dispatched is an eider you won't likely recover. Of the subspecies profiled here, the king is considered the ultimate prize for its lesser distribution and unique yellowish-orange head shield.
8. Mottled Duck Difficulty: 9 Table Quality: 3 Beauty: 4 Style: 4
The unique mottled duck is one of the continent's few non-migratory ducks and the only dabbler that breeds in southern marshes. It is not wont to decoy, and its range includes merely Florida and Gulf Coastal areas—non-residents of these areas require travel and a healthy dose of luck to score these speedy little trophies. Both sexes have a subtle splendor to them, coated in drab, mottled brown with brilliant blue wing speculums.
7. Cinnamon Teal Difficulty: 7 Table Quality: 5 Beauty: 4 Style: 4
The gorgeous cinnamon outranks its teal cousins thanks to its exceeding beauty and more narrow distribution. For those of us who don't hunt the Pacific or, to a lesser extent, the Central Flyway, it is a true bucket-list bird. However, waterfowlers of the Great Salt Lake marshes and California's central valley tend to do well, as these are major stopover regions for the birds en route to Mexico and Central America.
6. American Wigeon Difficulty: 7 Table Quality: 5 Beauty: 5 Style: 4
With a short, goose-like bill conducive to its highly vegetarian diet, the wigeon just may be my favorite duck on the table. Plus the drake's white crown (hence the nickname "baldpate"), mask-like iridescent green head markings, and pinkish-brown body rival the beauty of any duck on the planet. Truly if the wigeon didn't decoy so readily, it would likely be competing for our list's top spot.
5. Mallard Difficulty: 8 Table  Quality: 4 Beauty: 5 Style: 4
The continent's (and world's) most prolific and widespread duck is fortunately one of the most prized species. The mallard is ultra decoy-savvy—bagging four drakes over blocks rates among hunting's most daunting challenges. Properly pan seared, few meals top it. It's just a painfully handsome bird as well, which I believe is too often overlooked simply because of the species' abundance. The brilliant colors achieved by the drake and even the hen as January approaches are seldom matched.
4. Harlequin Difficulty: 10 Table Quality: 2 Beauty: 5 Style: 5
The harlequin is either cartoonish or incredibly beautiful in appearance, depending who you ask. But its combination of slate blues and chestnut plumage put me firmly in the latter category. While there are breeding populations on both coasts, the season is closed on the Atlantic. Your best bet is to pursue them in remote stretches of Alaska's Aleutian Islands—a trophy hunting adventure in the truest form. Washington and Oregon also offer some opportunity, but the regulations are tight to ensure stable populations. Western Washington hunters, for instance, are permitted just one harlequin per season.  According to Ducks Unlimited, the Pacific population numbers about 1 million individuals and 11,000 breeding pairs.
3. Northern Pintail Difficulty: 9 Table Quality: 4 Beauty: 5 Style: 5
The pintail is a bird that simply exudes class. It's a long, slender, beautiful bird—a look that's accentuated on the drake by its iconic tail sprig and the white lines extending from its breast to the sides of its chocolate head. Pintails are approximately as challenging to decoy as mallards, but when they do it's an incredible sight. They are known to descend from the high heavens on a string, almost appearing to dance their way down rather than simply gliding on cupped wings. Truly the pintail is blessed with maximum grace, which is also why it's so frequently able to dodge my shot.
2. Canvasback Difficulty: 9 Table Quality: 5 Beauty: 5 Style: 5
To this day the mighty canvasback is the only duck that makes me feel as if I'm hunting big game. It is a giant, both physically and as an overall species, and its "King of the Ducks" nickname is well-earned. The drake's red eyes, sloping crimson head, black breast and—on a very mature bird—nearly pure white back are just … well, my vocabulary lacks the appropriate words for that level of beauty. It also provides an epic meal, which led them to be shot nearly to extinction during the market era for the fanciest New York, Philadelphia and Chicago restaurants. Thanks to a population rebound, hunting opportunities are on the increase and, though the wariest of divers, cans decoy with great speed and veracity.
1. American Black Duck Difficulty: 10 Table Quality: 5 Beauty: 5 Style: 5
Hunters who bag but one duck—as long as it's a black duck—can return home plenty happy. He is the icon of the Atlantic Flyway, which today is the only region that presents a realistic expectation of bagging one. Warier even than mallards, the market hunters suspected black ducks avoided the gun through the sense of smell. Rest assured, to decoy black ducks consistently means you are doing at least a few things very right. It is a bird that may appear drab to the untrained eye, but its chocolate breast, iridescent violet speculum and the perfectly white undersides of its wings seem more beautiful every time I admire them up close, in my hands. Every time I'm fortunate enough to shoot one, my excitement shifts almost immediately to the dinner it will provide—to my palate, nothing tops a fat black duck cooked in a hot oven to crispy skinned perfection. Therefore a mature, bright-yellow billed drake American black duck is my pick for the ultimate North American waterfowl trophy.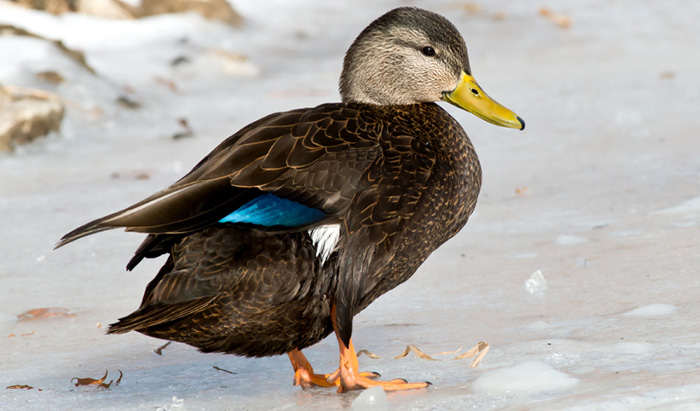 For Kyle Wintersteen, the American Black Duck (pictured above) is the top North American waterfowl trophy. Do you disagree? Let us know in the comments!