by
posted on July 28, 2016
Support NRA American Hunter
DONATE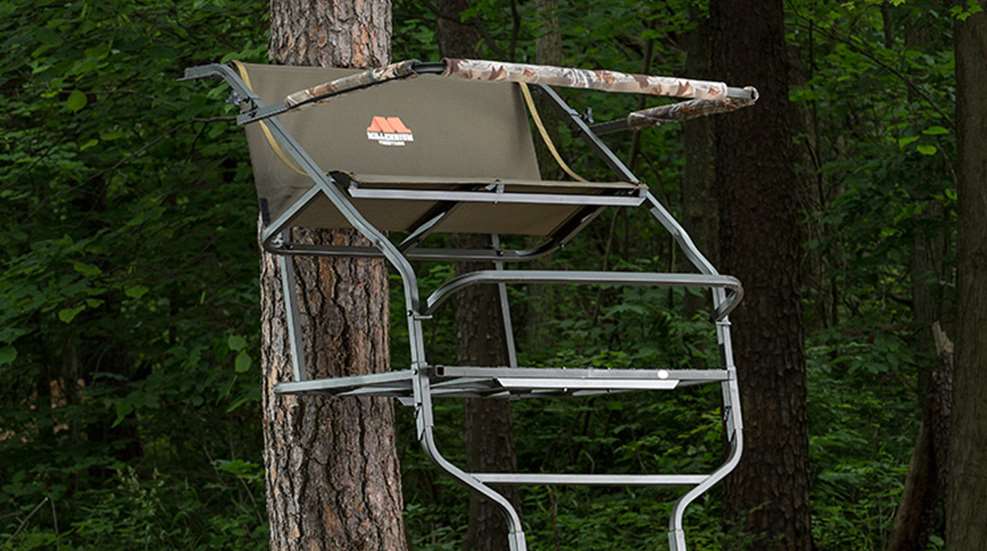 Summit Back Country Hang-On Stand & Vine Climbing Sticks
Designed with curved rails to mimic the forest canopy, this stand provides the perfect 18-inch-wide perch for an ambush. Folding mesh seat is quiet and cozy. Paired with the new 23-foot Vine climbing system, you can raise your perch to almost scary heights. Vine sticks are easy to climb with well-defined steps. Both sticks and stand are powder coated for noise reduction. MSRP: $169.99 (stand), $129.99 (sticks).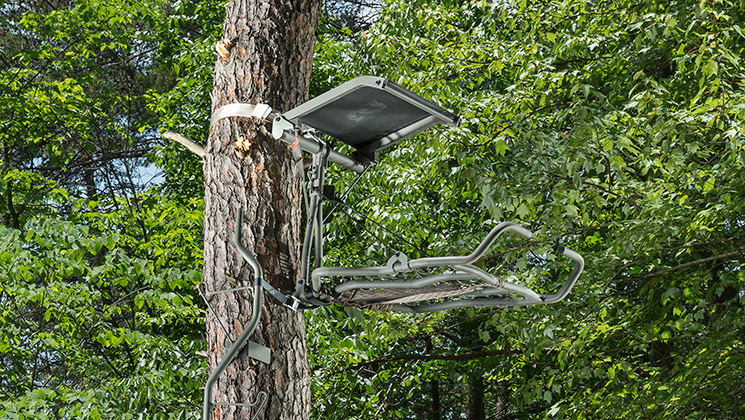 Ol'Man Alumalite CTS Climbing Stand
Strong aluminum tubing provides a 300-pound weight rating while keeping this stand lightweight at 21 pounds. The Comfortech net-style seat is kind to your rear-end and doesn't get in the way like some traditional foam options. Pivoting spreader-arms allow the stand to form fit around any size tree. The 3-in-1 rifle rest can be adjusted from a straight bar to a raised rest or foot rest. Grande Alumalite CTS available for larger hunters and weighs just 23 pounds. MSRP: $279.99.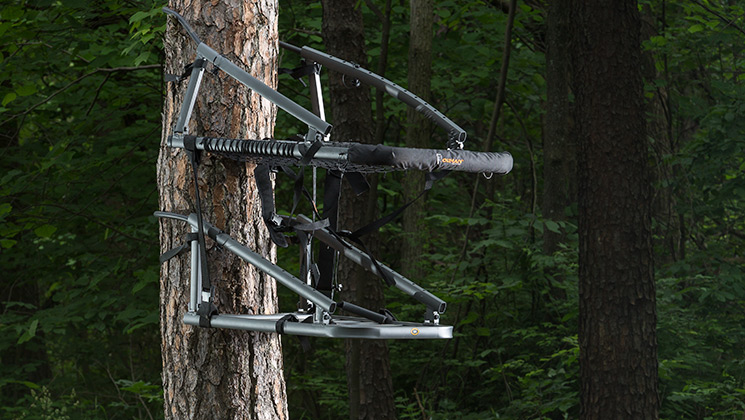 Redneck Soft Sided 6x6 Blind
This soft-sided box blind is in a category by itself—one we call semi-mobile. A sturdy steel frame is the skeleton for the durable flame-retardant cover, available in camo or ghillie (pictured), which, once removed, allows the system to be moved and set up in a matter of minutes. Ample room for up to three hunters with shooting windows aplenty, including large vertical openings perfect for archery. MSRP: $649.99.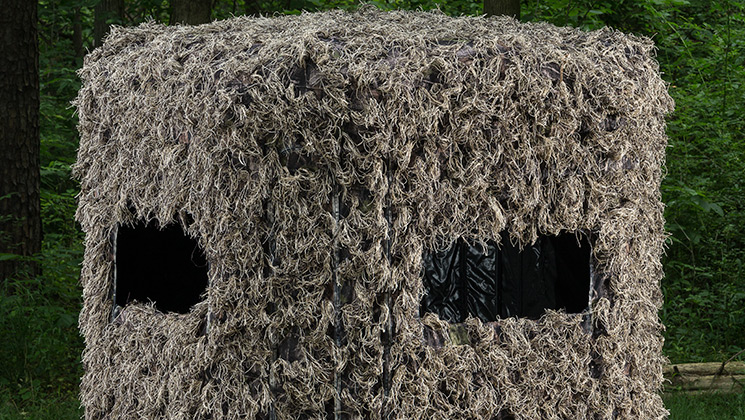 Ameristep Haven Blind
While it's still good sense to practice your shooting from a seated position when using a ground blind, at 7 feet tall, the Haven blind from Ameristep allows for even the tallest hunter to make a standing shot, even with a bow. Seventy-five-inch shooting width fits two hunters comfortably. Features a split-window curtain system with shoot-through mesh. Covered in Mossy Oak Break-Up Country. Includes carry-bag with shoulder straps. MSRP: $219.99.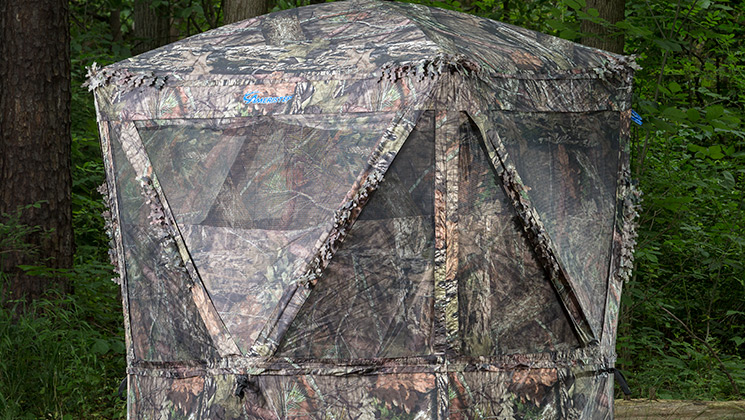 Millennium L220 Double Ladder Stand
Designed for the buddy-hunt but luxurious for one, this two-man ladder stand features an extra-large 40x32-inch platform and a 500-pound capacity. Fold-up foot rest, shooting rail and seat provide lounge-chair comfort. Double-rail ladder is sturdy and requires no extra bracing, and 18-foot height can be adjusted by removing ladder sections. Includes Safe-Link safety rope so while climbing or sitting, you are never unattached to your lifeline. MSRP: $399.95.