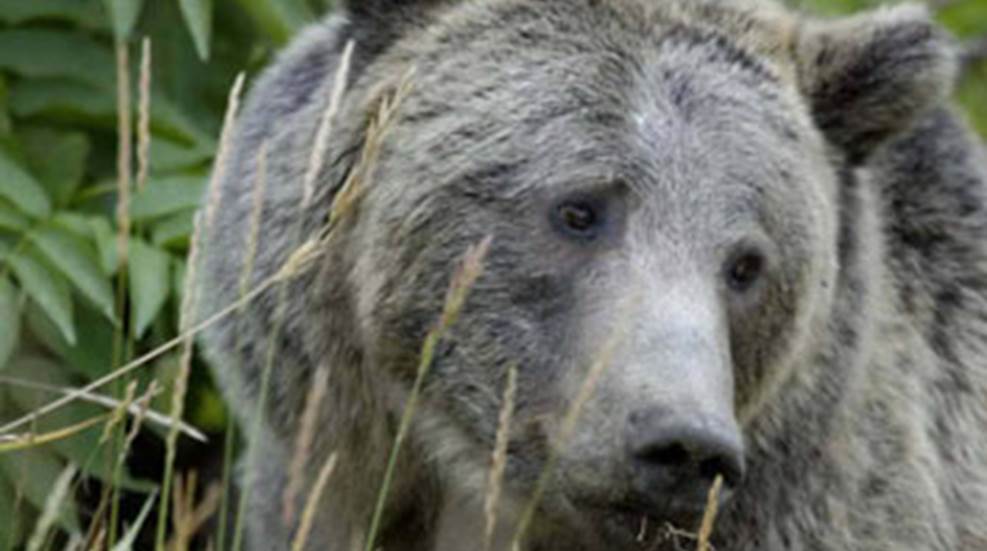 A pair of local wolf hunters got a little more than they bargained for on October 1. Aaron Wilkins and Matt Walker were working some black timber about 10:30 a.m. and headed back to their four-wheelers. The wolf sign was non-existent, but they did see some old bear scat and tracks up high.
As they worked down an old logging trail about a quarter mile from their four-wheelers, Walker first spotted something in the timber and asked Wilkins if he saw it. Wilkins saw a grizzly about 50 yards away and walking parallel to them. Suddenly the bear's head came up, and it stared straight at Wilkins with its ears pinned back. Crouching momentarily, the bear sprang toward Wilkins with its jaws popping. Wilkins said that he thought that he was going to find out what it's like to be mauled by a grizzly, but he had the awareness to draw a .44 Magnum revolver and put the front sight on the bear's nose.
In an instant the bear covered 35 yards, then suddenly stopped and stood on its hind legs. As the bear dropped down to all fours, Wilkins fired a warning shot over the bear's head. Walker had drawn his .44 as well but could not engage the bear because Wilkins was in the line of fire. The bear retreated about 10 yards up the hill and then turned and charged again. Instead of shooting the bear, Wilkins yelled at it. Once again the bear retreated, and the hunters began to quickly make their way toward their four-wheelers.
The bear continued to parallel the hunters, and they kept their eye on it, though the thick timber often kept the bear out of direct sight. By the time they made it to their four-wheelers the local game warden had arrived, and they told their tale.
These guys kept their cool in an extraordinary tense situation. It would have been easy to shoot the bear both times it charged, but Wilkins and Walker demonstrated profound restraint. They did everything right.
(Photo courtesty of USFWS)