by
posted on July 31, 2014
Support NRA American Hunter
DONATE
For all their revealing brightness, binoculars are dark and mysterious things. Ron Spomer's going to make things easy for you: Here are seven binoculars that won't break the bank.
Gallery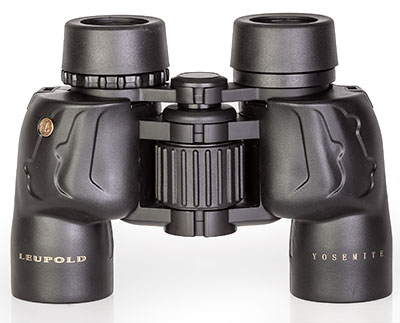 Leupold Yosemite 6x30
My No. 1 overall pick. Impressive flare control and contrast. Sharp across view nearly to edge in both barrels. Compact, light. Clearly showed differences between various brown/red rocks an hour after sunset. At MSRP $129.99, this is a steal and perfect example of less power being more.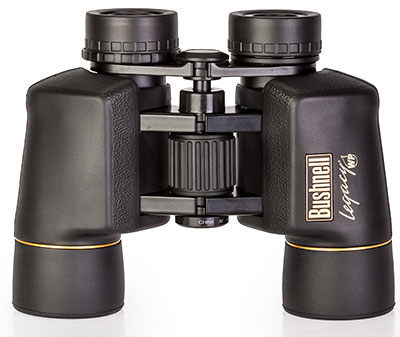 Bushnell Legacy WP 8x42
Nearly tied with Nikon for the No. 2 spot but wins because it's waterproof. Some flare and slight loss of contrast. Sharpness very good, consistent nearly to edges. No problem picking out boulders an hour after sunset. About as wide and heavy as I'd want in a hunting binocular. Great buy at MSRP $125.95.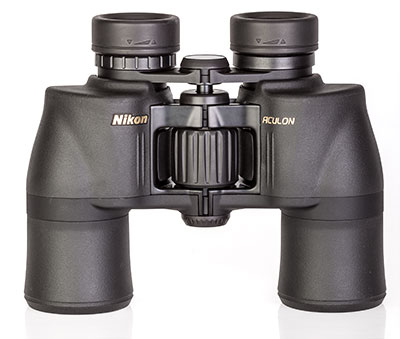 Nikon Aculon 10x42
A good buy for MSRP of just $99.95. Optical performance nearly matches Bushnell Legacy. Shorter eye relief may make it difficult to get full view with eyeglasses. Slightly larger than the Bushnell. I'd like to see this one in 8X.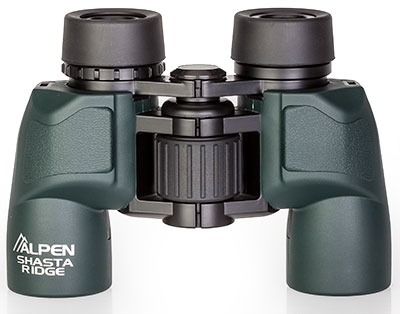 Alpen Shasta Ridge 8x30
My No. 4 pick was consistently sharp and quite bright for a 3.75mm exit pupil. I could just differentiate brown boulders from green grass an hour after sunset. Disappointing was flare control. Eyes had to be perfectly aligned with optical center to minimize flare, and even then it wasn't perfectly controlled. Contrast proved better than flare suggested. MSRP $225.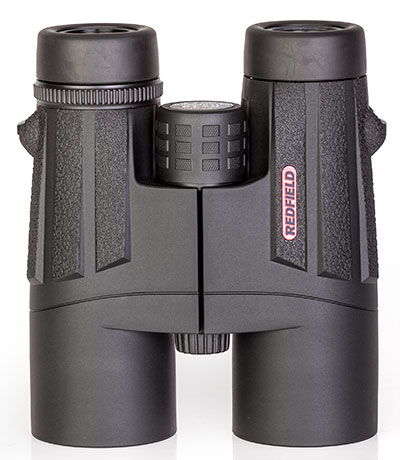 Redfield Rebel WP 8x42
Coming in at No.5, this roof prism showed inconsistent sharpness across the field and between barrels. Edges were sharper than center in some places. Flare control and contrast were average at best. Still, I could clearly see a brown dog in the shadows against the setting sun at 240 yards. Could distinguish brown boulders from green grass an hour after sunset. MSRP $174.99.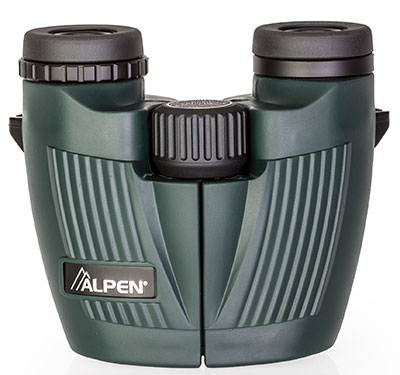 Alpen Shasta Ridge Compact 10x26
A reverse Porro puts objective lenses closer together than eyepiece lenses, but is otherwise a typical Porro system. Makes for a compact unit. Alas, flare was so poorly controlled as to make the unit unusable when looking toward the setting sun even an hour before sunset. Sharpness was very good and quite consistent nearly to the edges. Keep the sun off the objectives and this becomes a decent daylight instrument. Brightness suffered quickly after sunset. At 10x26mm, this is an example of too much power for objective size. I'd rather see this unit as a 6x26mm. MSRP $200.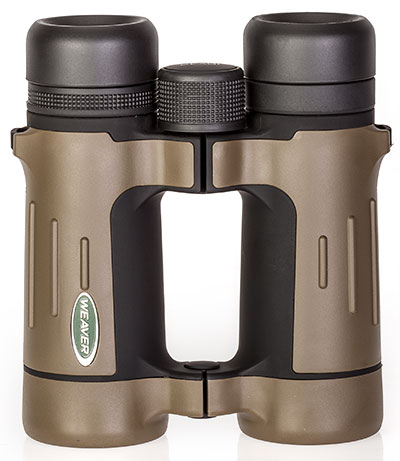 Weaver Kaspa 10x42
Oh dear. I've used some really good Weaver binoculars recently. This isn't one of them. Lots of flare, low contrast, poor resolution, fuzzy view. MSRP $125 proves you can't get Porro-prism performance from a roof prism at this price.