by
posted on September 23, 2014
Support NRA American Hunter
DONATE
Before you hit the woods for whitetails this season, pack smart. Don't get stuck out there in the dark. Or without a drag rope. Or with a rusting gun and a fogged scope. The five items below fit in a sandwich bag and combine for a total weight of less than 11 ounces, yet each can save the day. It's the little things that count.
1. Bushnell Rubicon T100L Flashlight
Weight: 3.1 ozs. (with battery)
Size: 3.9" long, 1.1" in diameter
MSRP: $37.49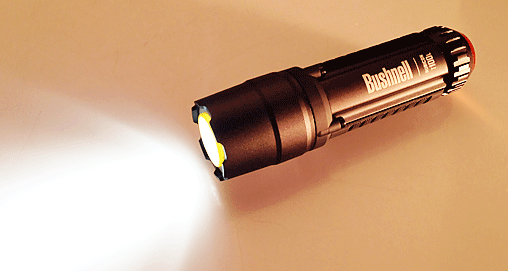 The Bushnell T100L is so small and easily stowed that it could serve as a backup light, but it's powerful enough to be the only one you need. A single AA battery (included) powers the central Cree LED to produce 152 lumens of blood-finding light, while the total internal reflection lens concentrates the beam for a reach of up to 70 meters. Pressing the tailcap switch twice activates a "halo" of red LEDs around the perimeter of the bezel, which provides just enough light for tasks like attaching your climber to a tree or finding that grunt tube in the bottom of your pack.
2. Primos Tree Accessory Holders
Weight: 1.3 ozs. (per two)
Size: 4.3" long
MSRP: $5.95 per 6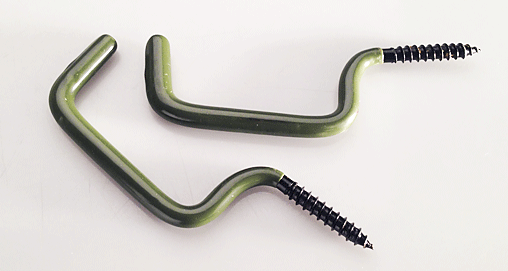 These little screw-in hooks from Primos are handy for more than just hanging a pack on a tree. When everything is covered with snow, use one to keep your extra clothes off the ground and dry while layering up at your stand. Turn one into a tree for an admittedly narrow, but solid, rifle rest. A pair of them placed side by side and level on a tree trunk a couple feet above the ground will brace a camera for a self-timed trophy shot in the field.
3. Ballistol Multi-Purpose Wipes
Weight: less than .5 oz. (per two)
Size: 2.4" x 2.6" (folded in package)
MSRP: $10 per 24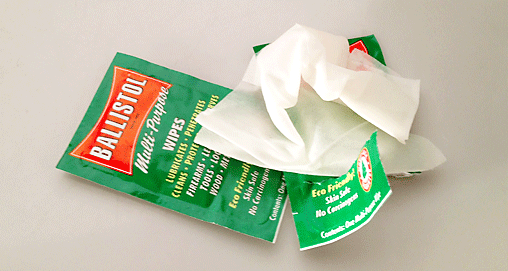 Your gun got wet during your hunt, and you plan to clean it as soon as you get home. But what if it starts to rust before then? Give it a quick once-over with a Ballistol wipe, and rest easy. Developed by Dr. Helmut Klever in 1904 for the German Imperial Army, this biodegradable cleaner/lubricant/penetrant/protectant/preservative works on metal, wood, leather, and even rubber and plastic. Ballistol is also available as a spray, but the pretreated 7.5x4-inch wipes are better suited for a pack. The stuff even smells good—in a gun oil kind of way.
4. Alpine Innovations Spudz Lens Cloth
Weight: less than .5 oz.
Size: 2" x 1.5" (pouch)$4.99 at cabelas.com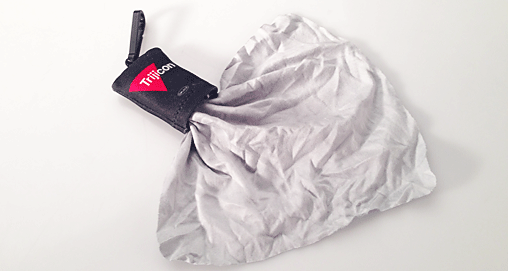 Save your coat sleeve for wiping your nose. The soft microfiber cloth—all 36 square inches of it—stuffed into the Spudz neoprene pouch does a much better job of clearing fogged or wet lenses. Actually, this thing doesn't belong in your pack. Clip it to your coat zipper so you can get to it quickly, like when you realize you can't see that big 9-point through your scope. Optics companies like Trijicon offer Spudz cloths as promotional items, but if you must have one in camo, go to Cabela's. Spudz creator Alpine Innovations also offers a 10x10-inch version.
5. 550 Paracord
Weight: 4.5 ozs. (50' on cardboard winder)
Size: 3" x 4.5" (winder)$4.99 at brownells.com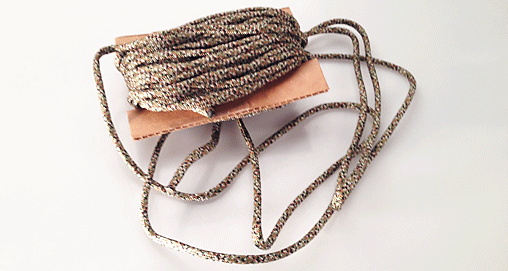 Dragging a deer, hoisting a bow, lacing a boot, lashing a buck to your truck—550 cord can do it all. But beware: Not all cord sold as "paracord' is true 550 paracord. Look for the real thing classified by the U.S. military as Type III. It's all nylon, has a minimum breaking strength of 550 pounds and consists of seven inner strands surrounded by a braided sheath. Cut a piece of strong cardboard in the shape of an "H" to use as a winder so the cord doesn't tangle in your pack. Paracord comes in more colors than the fall woods. You can get black and coyote tan at Brownells.com.
Besides these five items, you'll also want to remember your gun, ammo and knife, but who would forget those?