Support NRA American Hunter
DONATE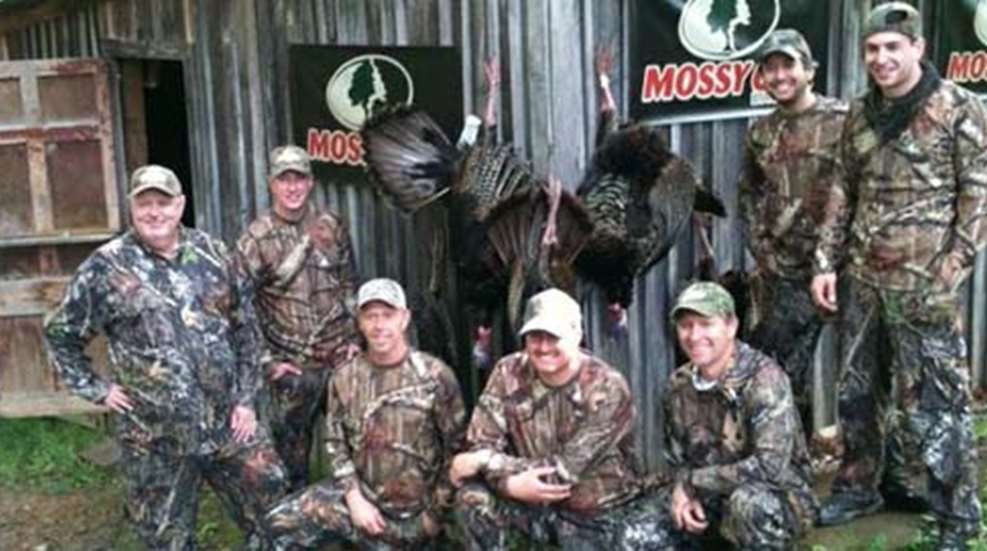 Country-music fans may adore Craig Morgan—but wild game fears him. With huge radio songs like "Redneck Yacht Club," "International Harvester" and current single "This Ole Boy," Craig has become one of country's most reliable hit-makers. He's been an equally sure shot in the outdoors world too, bagging trophies from New Mexico to New Zealand and winning two Golden Moose awards for Best Deer and Best Turkey at the 2012 SHOT Show in Las Vegas. With his popular Outdoor Channel series Craig Morgan: All Access Outdoors gearing up for a new season, we tagged along with Craig during a mid-April turkey hunt in his hometown of Dickson, Tenn.
Here are five new things we learned about an "Ole Boy."
1. He never enters the woods without his holy trinity.
"A pocket knife, some kind of fire starter and water. Because you just never know," Craig said. "I can't tell you how many hunts I've been on with a water bottle I've never touched, but there have been those times when I went, 'Man, I'm so glad I had that bottle with me.' Especially when you get way out into the wilderness of Alaska or even Canada."
2. Hootin' like an owl is a lot like singing.
When Craig starts calling for a bird, he uses the same techniques he's learned from years onstage. "When you spend a lot of time in the woods you hear different animals and you attempt to mimic them as best as you can. But you have to understand vocalization, pitch and even meter," he said. "It's important to understand the meter of a hoot-owl call. Because it's one thing to hoot, but it's another to do it right. As a singer, you are a lot more attentive to those things."
3. Preserving is just as important as the shooting.
Along with documenting each and every expedition on film—a recent trip to Hawaii for All Access Outdoors captured hunts for Spanish goats and wild boar—Craig also dabbles in taxidermy (he expertly mounted my gobbler's fan, beard and spurs.) "I really enjoy doing that. It's very important that after the hunt is over, you take care of the animal. A lot of people talk about a trophy, but it's more than that. It's a memory. Every time you see that tail feather and that beard and those spurs, you'll remember your hunt," he said. "But you have to do it right so it's preserved a long time."
Craig uses a method similar to this one.
4. Craig's call of choice: Slate, diaphragm...or teenager?
As with most hunters, a slate call allows Craig the ability to replicate the widest variety of sounds—and postures. He's one of those callers who resembles a turkey when he's cackling. "Some guys really get into it!" he said. Still, he'd rather just have his 15-year-old son Jerry with him. "In the evenings, Jerry will be up in his room with his window open, listening to these animals. He's learned to gobble exactly like a gobbler in the back of his throat," Craig said. "I can't even do that! He's so good at it that it almost makes me mad."
5. He cooks a mean post-hunt meal.
Following our day in the fields and forest, Craig laid out a wild-game spread worthy of Jeremiah Johnson: sausage made from elk taken in Colorado, alligator bites from the Everglades, wild pig killed in East Tennessee and, of course, that morning's turkey—all of it seasoned with Craig's secret spice.
"I use this stuff from Florida called Gator Hammock. It's not really that famous and you can't find it in a lot of places, but it's some of the best spices ever," he said. "I harvested that whole meal myself," he continued, explaining the importance of eating what you dispatch. "I think that shows non-hunters that we're not just out there killing stuff and leaving it lay. We're harvesting those animals and utilizing the resources that they provide."