by
posted on May 20, 2014
Support NRA American Hunter
DONATE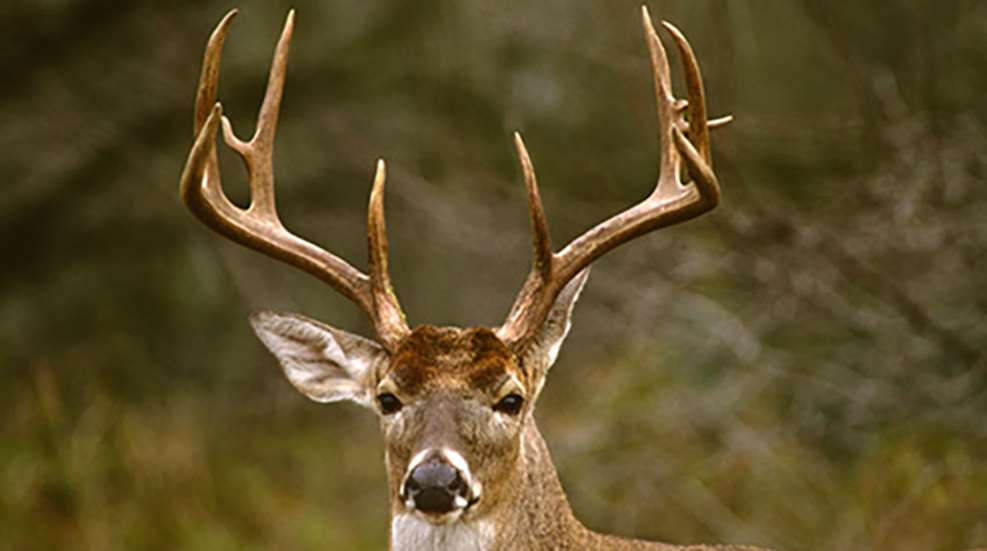 When I ask deer researchers what GPS-collar studies are telling them about mature-buck movement the first thing they all tell me is "mature bucks are individuals." No deer hunter who has tried to pattern more than one mature buck would dispute that, but this answer bothers me, as it insinuates there are no concrete answers. So I push the deer biologists for more and they say things like: "Well, on deeper analysis we can fit many bucks into different personality profiles; when you know a buck's personality type you can better predict its movement … ."
"Ahh," I say and know right away I shouldn't have. Deer biologists, you see, prefer to equivocate. If they suspect you're boxing them into a conclusion they start hedging and mentioning exceptions as they squirm like politicians who don't want to confirm or deny what they did with an intern. After a little more prodding, a few deer researchers explain that when they speak at hunting clubs and outdoor shows they find they must begin such discussions by first deflating popularly held buck myths. Before setting trail cameras and scouting later this summer and fall, they say deer hunters need an update on what we now know not to be true about mature buck behavior.
Myth No. 1: A Buck's Home Range Grows with Dominance
Matt Ross, a wildlife biologist who works with the Quality Deer Management Association (QDMA), gave a seminar called "Mature Buck Movements: Groundbreaking Research" at QDMA's convention in 2013. After looking at 15 years worth of GPS-collar studies of mature whitetail bucks in various parts of the United States, he determined it just isn't true that as a buck gets older its home range grows. The studies show, if anything, that mature bucks' home ranges actually get smaller as they get older. "Like people, some bucks tend to be homebodies and have relatively small home ranges" while other "bucks are travelers with expansive home ranges."
Myth No. 2: The Moon is a Big Factor in Buck Movement
The studies show that regardless of moon phase, bucks move most at dawn and dusk. They're crepuscular. The hard truth is that GPS research projects in many different locations around the country have found that moon phase has little or no influence on deer movement. "No peer-reviewed scientific data to date has revealed a correlation between moon phase and breeding dates and/or deer movements," says Ross. Many studies, however, do show a correlation between photoperiod (the length of daylight) and the rut.
Also, sometimes the areas bucks use actually shrink during the rut. Ross notes that research from a Texas study recently showed that mature bucks used only 30 percent of their home range during the rut. The bucks "had two or more points of activity that they focused on and they re-visited these locations roughly every 20 to 28 hours," said Ross. Bucks seem to be spacing their visits to doe groups as they periodically assess how close the does are to breeding.
Myth No. 3: Mature Bucks Disappear in The Fall Because They Go Nocturnal
Hunting pressure can certainly make bucks lay up in daylight, but it's also true that a lot of bucks have different summer and fall ranges. Brian Murphy, a wildlife biologist who is the CEO of QDMA, says, "We had one mature buck that would show up every year on our trail cameras during the second week in October. He'd leave again later in the winter. We never killed him. We found him dead. We think he was 81/2 years old."
Many studies indicate that bucks are less likely to leave or change their core areas as they get older. Ross says, "Every project I looked at that estimated a buck's core area (where he spends at least 50 percent of his time) showed that mature bucks really only use 5 to 10 percent of their home range for core-area activities." He also found that most of the buck's core areas were between 60 and 85 acres. This is good news for people who hunt small properties, as they can create small sanctuaries that can hold a mature buck during daylight.
GPS-collar research has also shown that bucks go on excursions outside their home ranges. They'll do this even when they live on properties with high-quality habitat. There is no way to predict when a buck will go on a walkabout, but they do so more often during the rut. This is another reason to hunt in natural bottlenecks bucks will use as they travel to check does in different areas of cover.
Myth No. 4: Weather is Paramount
Regardless of weather, the studies show that bucks move most at dawn and dusk. Ross says, "One three-year study produced almost half a million GPS data points from over 40 bucks and attempted to correlate weather variables such as temperature, relative humidity, barometric pressure, wind speed and precipitation—and no correlation was found." Extreme weather events, of course, can affect deer movement, but it doesn't seem to be as important a factor as we sometimes think.
Myth No. 5: Bucks Leave the Country When the Shooting Starts
Bucks respond quickly to hunting pressure, but they don't abandon their home ranges. On several research areas where bucks were spending a lot of daylight hours before the season in open fields and food plots, the same bucks avoided those open areas until after dark when the hunting season began. One study found that when hunting pressure reached or exceeded one hunter per 75 acres the bucks responded by choosing thicker cover and traveling less. When the season opened, it took three days for the bucks to completely alter their behavior. The lesson is the bucks are still there. You just have to locate them and hunt smart when you enter the thicker cover.