by
posted on February 26, 2016
Support NRA American Hunter
DONATE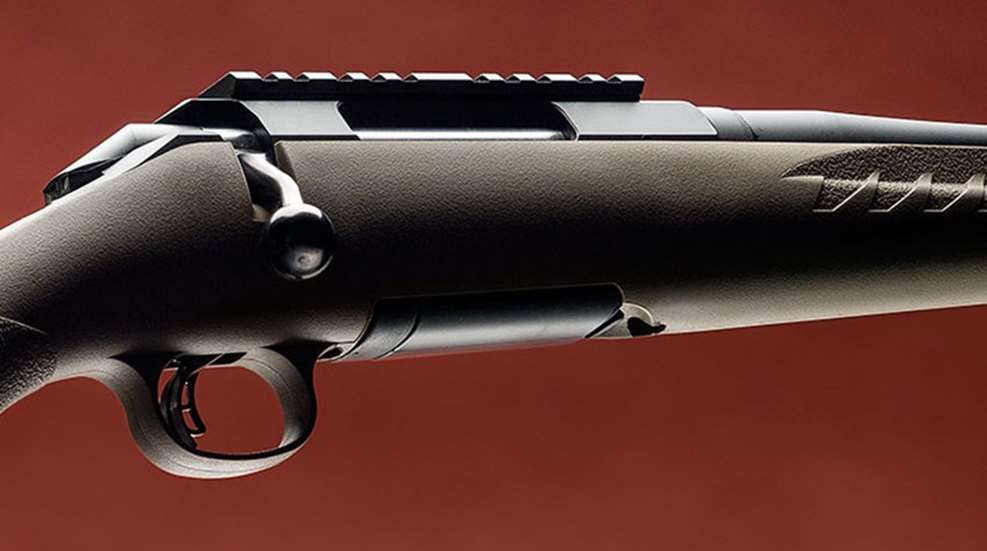 I write about and test a great deal of rifles these days, and no matter what the rifle is capable of, one comment is almost always made by a reader: "That gun is too expensive, how about a gun for the common man?" OK, maybe I'm a bit of a gun snob, but it has nothing whatsoever to do with socioeconomic status—I loved nice rifles back when I was bussing tables, parking cars and pounding nails. It was, by and large, my lust for things that I couldn't afford that drove me through a long and painful education in hopes that I could one day buy the fine guns that I could only read about as a kid. So, though not everyone has the budget for a Hartmann & Weiss, an Echols Legend, or even a Kimber—all is not lost. Let's take a walk on the frugal side and see what $500 gets you these days.
Remington Model 783
MSRP: $451
This is the only rifle in this lineup that I personally own. Mine is a seven-pound .308 that I use as a loaner gun for friends when they come to hunt. The 783s incorporate some of the features that have given the Savage 110s a well-deserved reputation for fine accuracy—the floating bolt head and adjustable barrel nut. The 783 has a great trigger and is quite accurate. The synthetic stock is pillar bedded and comes fitted with a soft rubber recoil pad. It's about as pretty as a Glock but it gets the job done at a low price.

Savage Axis
MSRP: $362
Savage has long been the king of reasonably priced rifles that shoot like high-dollar customs. With the Axis, Savage took affordable rifles to a new level—I have seen these rifles for sale complete with a mounted Bushnell scope for as little as $299. Available in a variety of varmint and big game chamberings from .223 to .30-06, the Axis is a no-frills rifle with a synthetic stock, a detachable box magazine, and a tang safety. Unlike many bargain big game rifles, the Axis is available in a left-handed configuration.

Ruger American
MSRP: $449
Ruger's American has evolved into an entire line of rifles offering hunters a variety of configurations from the standard model to the stainless steel all-weather, predator, left-handed, and ranch rifles. The American incorporates some features that set it apart from many of the "me too" designs on the market: namely a three-lug bolt with a 70-degree bolt throw and a V-shaped bedding block that is likely the secret to the American's reputation for stacking bullets into tight little groups. Ruger brought back the sought-after tang safety from the original Model 77 rifle and the American comes with scope bases. The standard model is available in 7 cartridges, each of which hold four rounds in the detachable magazine (with the exception of the .223, which holds five).

Marlin X7
MSRP: $391
Marlin is an iconic American brand so it's probably not surprising that the X7 is the most traditionally-designed of the rifles profiled here. The X7, like the Savage 110 and Remington 700, is a push-feed action that uses dual opposing locking lugs on the bolt and has a polished traditional blue finish in-lieu of the matte black that covers the other models. The Marlin has a blind magazine, which is to say that it is fixed in-place and does not have a hinged floorplate for unloading. X7s are pillar-bedded into the injection-molded synthetic stocks (sorry, you don't get a $500 fiberglass stock on a $400 rifle) and the adjustable trigger can be dialed-down to 2½ pounds by the user. 

Mossberg Mossy Oak Deer THUG ATR
MSRP: $485
I'll have to admit, I never thought I would review a firearm named "THUG" but I swore I'd never wear Crocs either (they're just so comfortable). Mossberg has always been a company that delivers a lot of value at a decent price so it's no surprise that they have the second least expensive rifle in our lineup. The Mossberg is the only rifle on this list that is available with a black walnut stock, though it is available in a synthetic Mossy Oak camo pattern as well. The THUG has a fluted barrel, what Mossberg calls the LBA trigger, and even comes with a sling. Like the Marlin, the Mossberg ATR is a blind magazine design that loads downward through the open action. 

None of these rifles will win any beauty contests and they are unlikely to become family heirlooms, but if you are looking for no-frills rifles for putting meat in the freezer, you can't go wrong with any of them. For the ultimate bargain setup, I would mate one of these guns with the best quality fixed 6-power scope that I could afford and head to the woods.