by
posted on April 4, 2018
Support NRA American Hunter
DONATE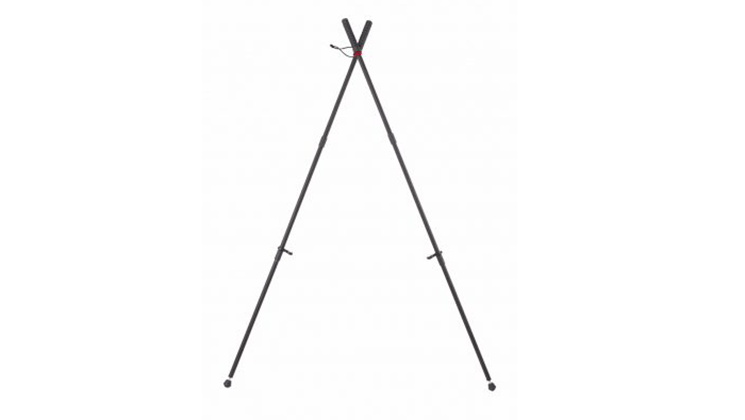 1. Bog-Pod Dead Silent Kneeling Shooting Sticks
These 11-ounce, tent-pole style shooting sticks extend to 39 inches—that's perfect for sitting or kneeling. Rubber collars on the joints keep noise to a minimum during deployment. Retractable rubber feet reveal a metal spike for traction. Retention clips allow you to fold legs out of the way for shorter heights. MSRP: $32.99; boggear.com.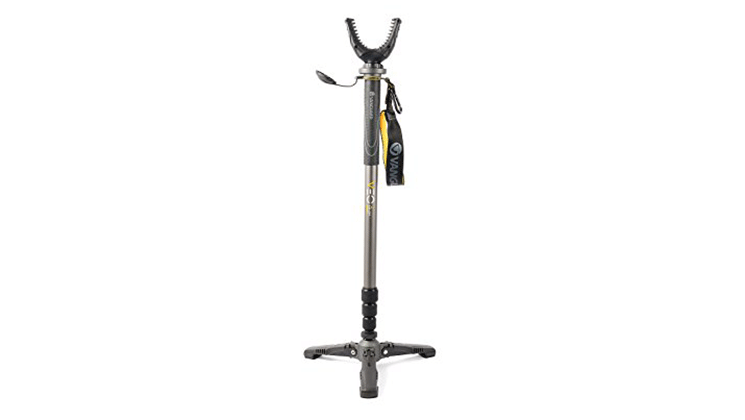 2. Vanguard VEO AM-234TU Aluminum Shooting Stick
What sets this telescoping mono stick apart is its ability to pan and tilt via a ball joint at its base, so you can stay on targets that don't stand still. Three feet keep it in place and fold away when not in use. Remove the yoke and use it as a walking stick, or attach a spotting scope or camera. Pole extends 23-62 inches. MSRP: $89.99; vanguardworld.us.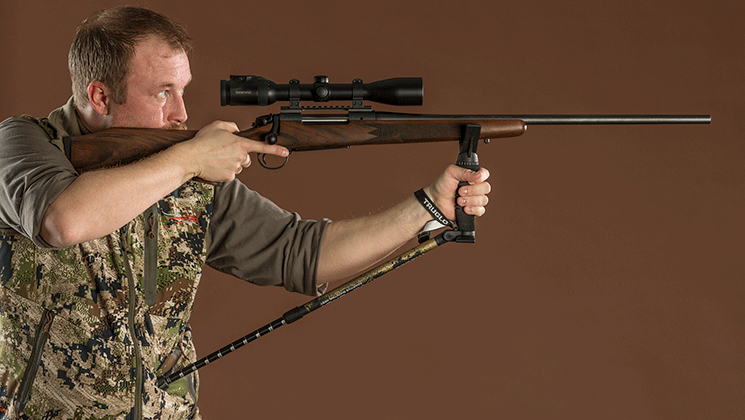 3. TruGlo Hip Shot
This simple post-and-yoke system was designed to steady your aim in any shooting position. Stand the telescoping post on the ground when sitting or kneeling, or snug it into your hip for sturdy, three-point support. Use the handle base on a flat surface for prone or bench shooting. Lightweight and compact, this rest is ideal for run-and-gun hunting, or for use in a treestand or ground blind. MSRP: $40; truglo.com.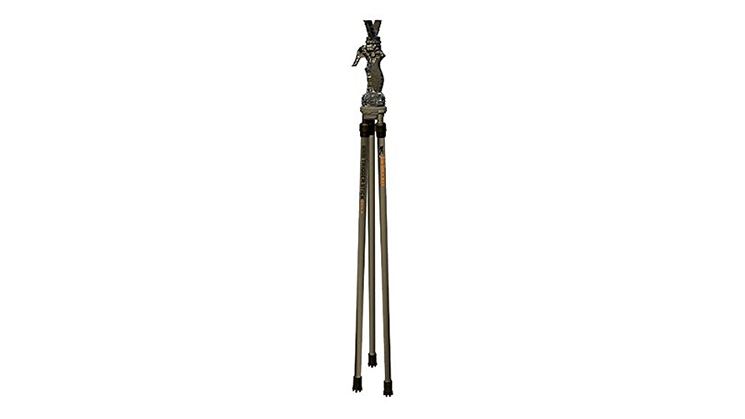 4. Primos Trigger Stick Gen 3 Jim Shockey Tall Tripod
The third generation of this simple-to-use system incorporates a quick-detach yoke and a replacement camera/optics mount to switch from a rifle rest to a scouting tool. Three legs extend and spread out to provide a solid rest from 24 to 62 inches. As always, deployment and height changes are accomplished with a pull of the trigger. MSRP: $193.45; primos.com.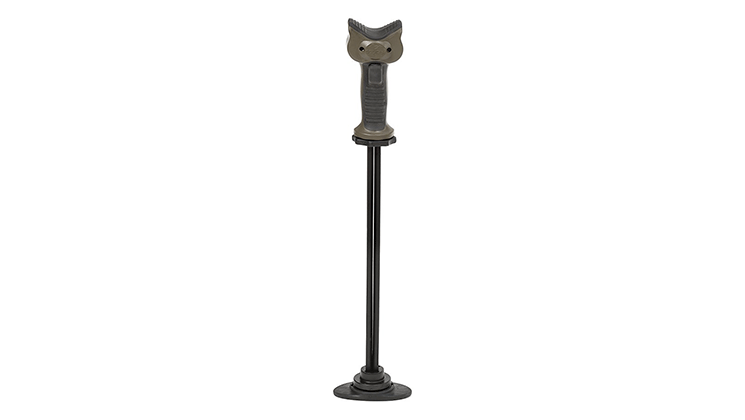 5. Solid Aim
Paired legs that look like back-to-back measuring tapes extend 8-60 inches via the push of a button, and just like a tape measure, they retract into their housing when you push it again. Flip-out knobs on the base provide a toe hold for secure placement, or attach the included rubber base for support that permits a bit of movement and tilt. MSRP: $69; solidaim.com.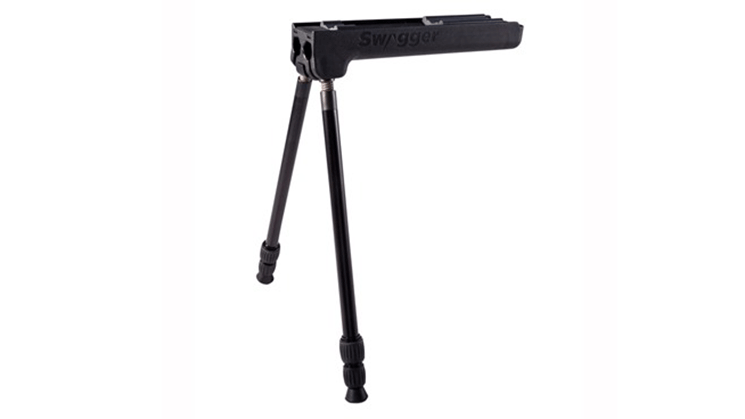 6. Swagger Bipod
The "crazy legs" on this "field model" bipod can switch from a rigid rest to a flexible one that allows you to twist and move, lean forward or backward. Legs extend to 29 inches, and each can be quickly repositioned, shortened or lengthened to accommodate terrain and shooting position. Mounts on an existing sling swivel stud. MSRP: $199.99; swaggerbipods.com.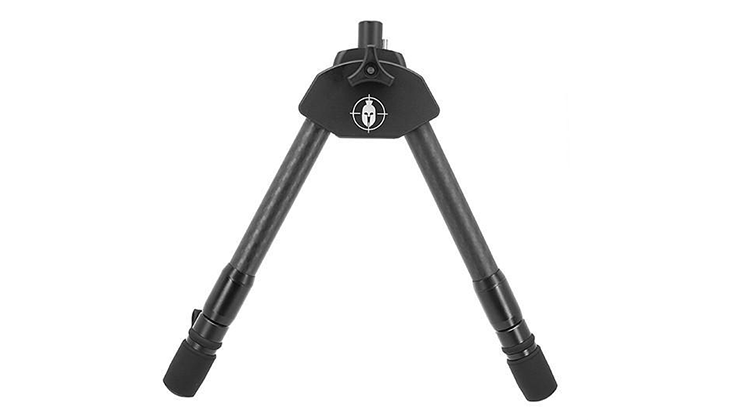 7. Spartan Javelin Bipod
Use the mounting bracket to replace your sling swivel stud or attach it to your existing stud via the "accessories" kit (sold separately). Keep the lightweight, carbon-fiber bipod in the belt pouch (sold separately) and it's ready to mount in seconds via magnetic attachment. Legs on the "Standard" model extend 6.5-9.5 inches, and allow for rotation to follow moving targets. MSRP: $255; javelinbipod.com.