by
posted on October 24, 2018
Support NRA American Hunter
DONATE
For most of PowerBelt's less-than-20-year existence, it's been the dominant bullet brand in muzzleloading, and though it caught on quickly, this All-American success story didn't occur without much hard work and sacrifice. Here's how they did it.
1. Two related factors motivated the invention of PowerBelts by a trio of Idaho men—present CEO Michael McMichael, Harold Crosin (still a partner) and tinkerer Bob Kern—all of whom had previously worked together in construction. First was when their state added a special muzzleloader season for elk. But that only increased their frustration with the conicals and saboted projectiles then on the market, both of which were quite difficult to ram down the bore, especially on follow-up shots. Kern had come up with an idea for a polymer gas check (the belt or skirt) mounted to the base of a slightly undersized lead bullet. Convinced it would serve better than existing offerings, the threesome decided to run with the concept and bring it to market themselves.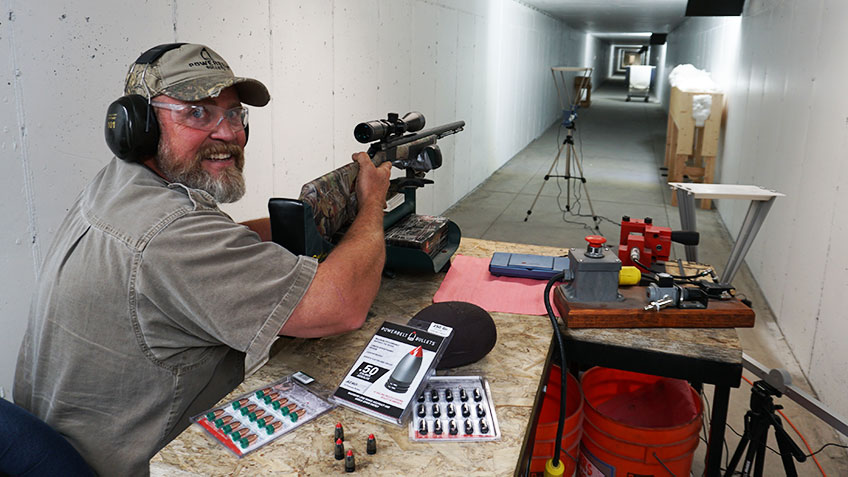 2. While easy loading was the chief driver, improved accuracy and knockdown were also important. At the time, most sabot loads used hardened jacketed pistol bullets that didn't always expand to users' satisfaction, with less-than-desired terminal results. The new Black Belts (as they were originally called) were purposely made from pure lead to allow violent upset upon impact. Furthermore, the polymer gas check easily expanded within the bore to protect the soft lead bullets from internal pressure and gases.
3. According to McMichael, the biggest developmental challenge was finding the right material for the skirt. "It had to be flexible enough to engrave the rifling, but also had to withstand extreme heat of burning powder." With that problem solved, feedback from local hunters was overwhelmingly positive.
4. Working in his garage, Crosin handled production on a 1930s-era machine originally intended for making the steel rivets used in bridge construction. After getting off from his construction job, McMichael picked up the day's run and took them home where he and his children gathered in the family basement to attach the gas checks and then package the bullets.
5. An early fan was the godfather of modern muzzleloading, Tony Knight. Tony reportedly pushed for Knight Rifles to acquire rights to the new projectile, but since he'd sold his company by then, the final decision wasn't his, and the new management never followed through.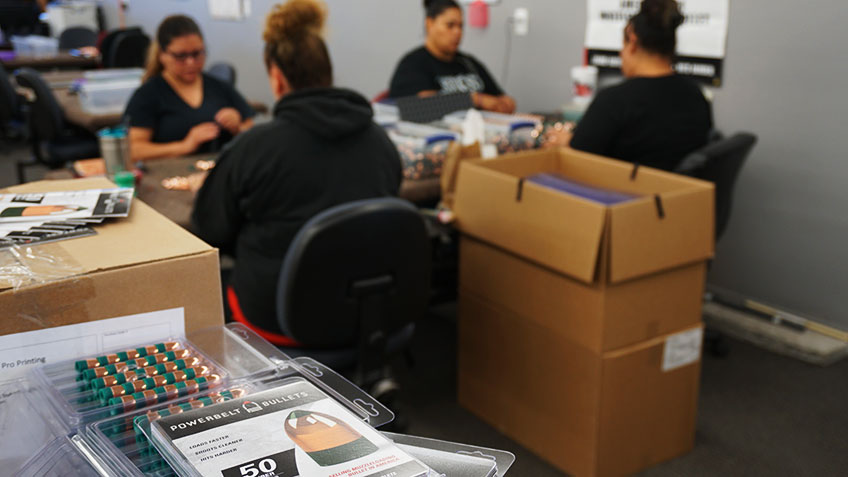 6. McMichael took the product "national" by removing the back seat from his Geo Metro, filling the tiny car with bullets, and then heading east, "… where the market was." Driving state-to-state and store-to-store on a two-month odyssey, he hustled for sales, even bartering when need be. Two major early adopters were Cabela's and Jay's Sporting Goods in Michigan.
7. Efforts to affiliate with a major gun manufacturer were unsuccessful until McMichael got a message to call Dudley McGarity at CVA. As it turned out, CVA was extremely bullish on what it had seen in testing the new bullets, and soon a deal was struck.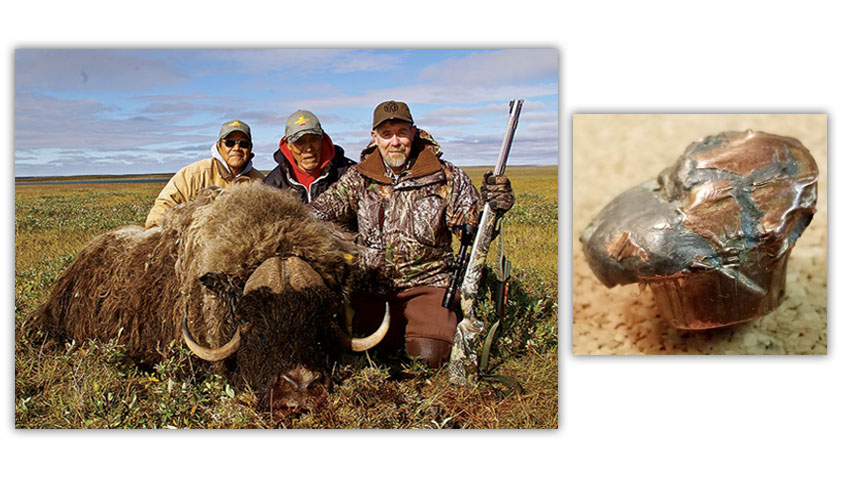 8. Says McGarity: "[PowerBelts] were the best bullets we'd ever tested from an accuracy standpoint. No matter what gun, chances are you were getting great groups and none of the loading problems of sabots. If there was a third part, it was that this bullet was full-bore-diameter—no more lost accuracy and knockdown from having to shoot .45 projectiles in .50-caliber rifles." CVA also relished the idea of being the sole distributor of a patented product going head-to-head with sabots, an old idea that couldn't be patented.
9. Propelled by CVA's marketing clout, " … it took off incredibly fast," notes McGarity. "We sold 10 times more than forecast that first year; doubled that the next year; and then doubled sales again the following year."
10. Within three years, PowerBelt was the number one bullet on the market and has been ever since. It recent years the line's market share has run about 50 percent.

11. PowerBelts have been made in many different configurations over the years. Today's lineup includes: Aerolite—Constructed with a deep nose cavity under its plastic tip for reliable performance with 100-gr. propellant charges. Platinum—Precision-plated for high velocity, ballistic consistency and controlled expansion. A top choice for magnum-charge loads; Copper—Thin copper jacket reduces bore friction for optimum velocities and bullet expansion; Pure Lead—Like the original, a great option for price-conscious or wherever jacketed/plated bullets are not allowed; ELR—Just announced, this super-streamlined .45-caliber newcomer achieves a ballistic-coefficient breakthrough. Expect flat trajectories and long-range precision previously unheard-of in muzzleloading.
12. At its home base in Nampa, Idaho, 20 full-time employees currently staff the parent company, Accura Outdoors. That name, by the way, also identifies the firm's other major product line. Accura Bullets chiefly are OEM components supplied to ammunition companies, "precision-bonded" bullets mostly loaded in pistol rounds ranging from .380 to .44 Mag. and .45 ACP, but included as well are a couple options for the .300 Blackout, a favorite among AR-platform rifle shooters. An e-commerce portal at AccuraOutdoors.com makes these same bullets available to handloaders, too. Because PowerBelt is somewhat a seasonal offering, the two brands complement one another and keep the plant busy year-round. The annual combined production exceeds more than 50 million bullets.