by
posted on August 14, 2020
Support NRA American Hunter
DONATE
I don't know about you, but 2020 has cancelled some fantastic hunts for me, and it's becoming frustrating; to say that I'm looking forward to the local fall hunting seasons is an understatement. In the meantime, I've looked at my own rifles—if I can't hunt with them, I'll shoot them at the range at least—and made a few modifications to enhance their performance. In one or two instances, it made a big difference and changed the way I feel about certain rifles. Let's look at some ideas, at varying costs, which can give your rifle a facelift.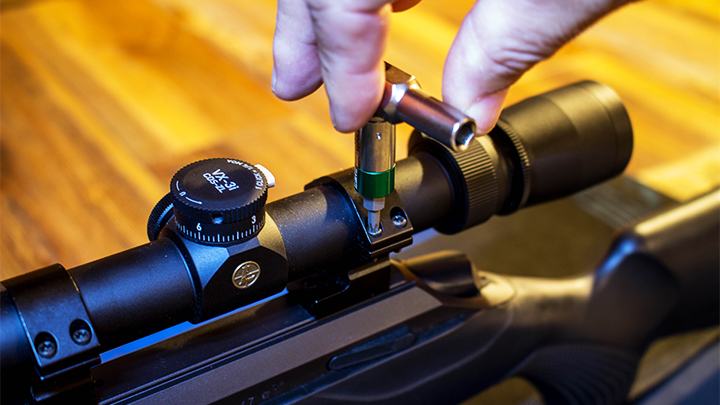 1. Re-torque your screws. It was Dad's .300 Win. Mag., a Ruger Model 77 MKII with a semi-bull barrel that used to shoot very well. He'd indicated that the rifle seemed 'off.' Taking it to the bench myself—sometimes a different shooter can make a difference, as we all can have an off day—I saw the same results. Checking around the rifle, I found the front action screw was relatively loose; tightening it to the proper specs brought the rifle back to where it was shooting before. I've seen the same idea with scope mounts, both bases and rings. A loose base can manifest itself in weird ways, and once they're installed, we generally tend to forget about them. A good torque wrench, or even a set of Fix-It Sticks, can become a good friend, and keeping the screws of your rifle and mounts at the proper torque settings will help get the most out of your rifle.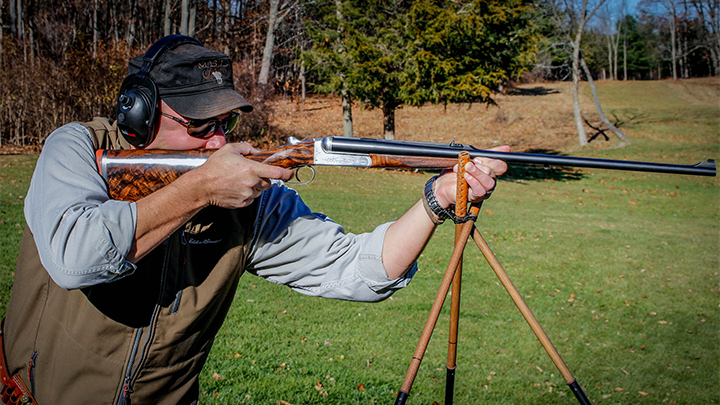 2. Get measured for a proper length of pull. When I began shooting a few of the British and European rifles and shotguns, the first thing that jumped out at me was that the length of pull is generally longer than that which we use in the United States. In my opinion, the U.S., the common length of pull runs between 13½ and 13¾ inches, and that was all I ever knew. When I first shouldered my Heym Express (probably my favorite rifle), I felt like the light came on for the first time, and was surprised at how well a 14¼-inch length of pull fit me. I then had a few of my other bolt rifles lengthened to the same dimension, and they fit me like a glove. Sometimes a shorter LOP works when I'm wearing a heavy winter coat, but generally speaking, I shoot better with a rifle built to my length of pull. Find a competent gunsmith who can properly measure you, and you might find you shoot better when the rifle or shotgun fits you properly. If you don't want to alter your existing stock, there are plenty of replacement stocks available.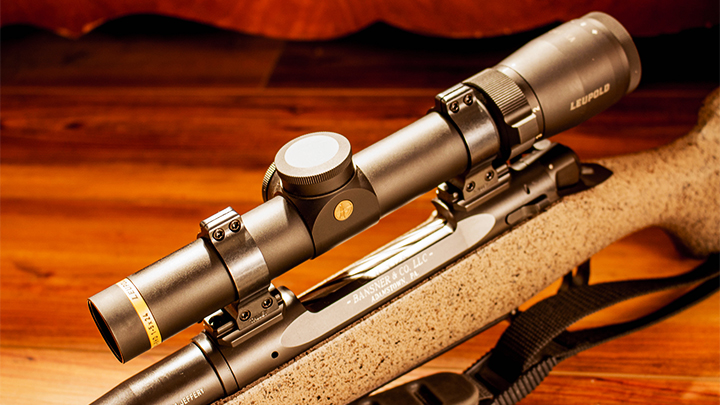 3. Pick a new optic. I feel that the two greatest advancements we've had in the rifle world have been bullet design and the optics currently available to us. I remember saving as much as I could to buy a used Leupold scope about 20 years ago; it was a Vari-X IIc 3x-9x-40mm with an adjustable objective lens, and I thought it was fantastic. In fact, it was—possibly not if compared to the high-end European glass—at that time. It still sits on my .308 Winchester, but when you compare it to one of the new Leupold scopes, like the VX-5HD or VX-6HD, it pales in comparison. The modern lenses and their coatings have changed the game, and your favorite deer rifle may well benefit from an optics upgrade. There are lots to choose from, and a mid-priced scope can truly be eye-opening (pun intended).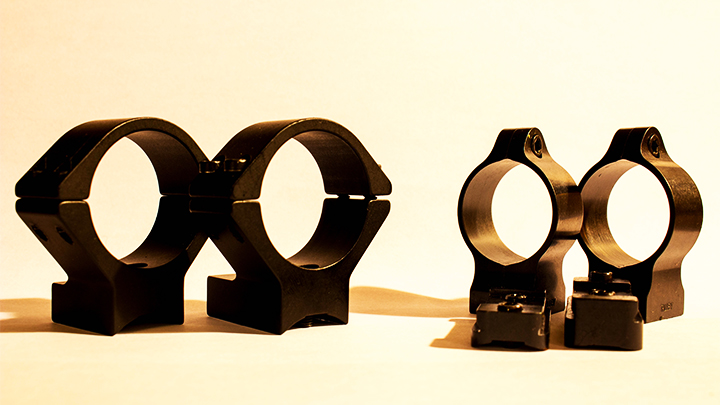 4. Replace your old mounts. It has happened to me at the worst possible times: the scope mounting system either comes loose or shifts in a way where the scope most definitely needs to be re-zeroed, and the rifle can't be hunted. It happened to my Dad and me on a Cape buffalo hunt in Tanzania; the scope mounts on his Winchester 70 .458 Win. Mag. came loose while tracking buffalo. I removed the scope for the remainder of the day until we could zero it the following morning. I have come to appreciate premium scope mounts, and when properly installed (see No. 1 above) will not only give a lifetime of service, but will help you get the most out of your scope. I am a huge fan of Talley rings and bases, and they have been very good to me on all sorts of rifles. They seem to require the least amount of adjustment, and will get you on paper quickly. There are other brands of equal value, but the vast majority of my rifles wear Talleys; they stay where you put them, and help your scope 'go to sleep.' If you went with cheap scope mounts, it may be time for a new set.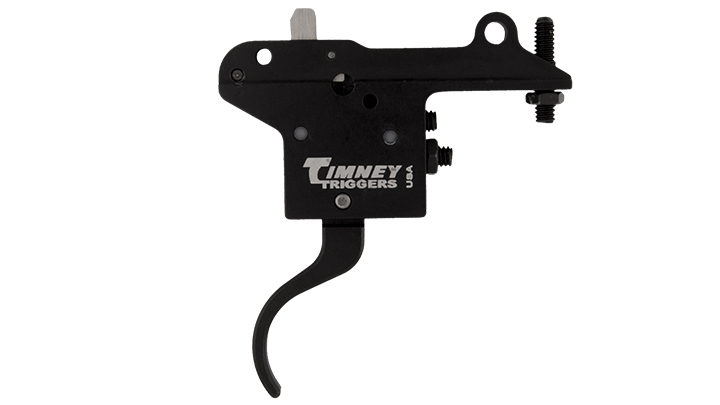 5. Tune or replace that trigger. In this day and age, there are few excuses for having a poor trigger. It makes me crazy when I find a beautiful rifle, with classic lines and stock that feels great, only to find out it has a six-pound trigger with all sorts of creep. My varmint rifle—a Ruger 77 in .22-250 Remington—had an absolutely terrible trigger, to the point that it affected group size. I replaced the factory trigger with a Timney aftermarket trigger and cut in groups in half. If your rifle has an adjustable trigger, you can tune the weight and feel of the trigger to give the optimum performance. If you don't feel comfortable tinkering with your trigger, your gunsmith should be able to provide that service. To me, there's nothing like a properly tuned trigger in a rifle you love; it makes me a more confident shooter.

6. A fresh coat of paint. Not all rifles are stocked in AAA figured walnut with deep, rich bluing, with a correlative value among collectors. While those rifles are wonderful to own, many of the more modern rifles are utilitarian, with a finish highly resistant to weather. Cerakote is a popular finish material, which is easily sprayed onto metalwork. The process isn't radically expensive, and a competent gunsmith should be able to re-spray your metalwork. Take a look at the wide palette of colors now available, and you could give your rifle a custom look while enhancing its weather resistance. My pal Nate Chesney of Hillbilly Rifles even does a cool distressed Cerakote look. Having a one-of-a-kind look can be a lot of fun, and the custom color scheme can be a lot of fun.