by
posted on October 8, 2019
Support NRA American Hunter
DONATE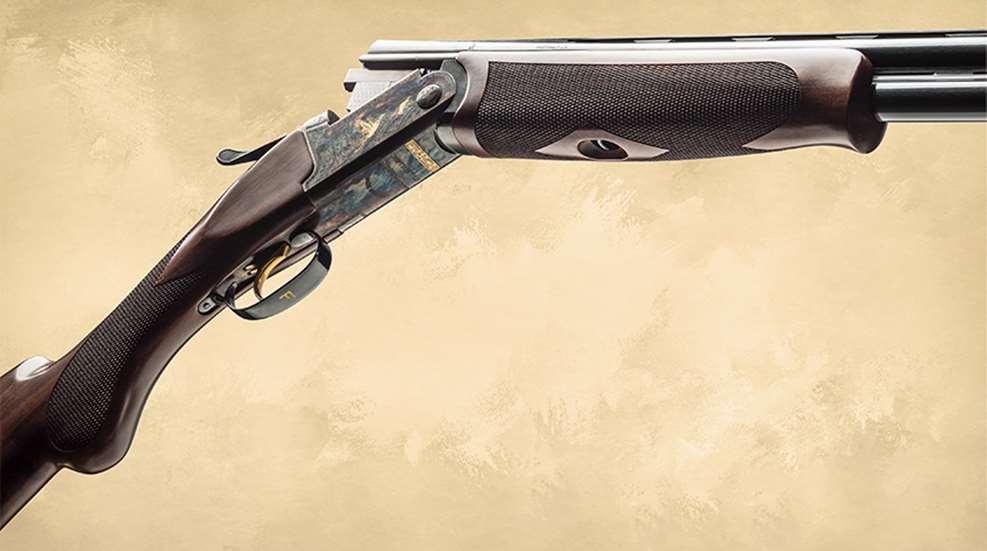 Thank you Franchi. You get it. You understand the American hunter. Your Instinct LX shotgun proves it.

We'll pull no punches here: Franchi is Italian, and Italians have a lot of flare—European flare—which doesn't float a lot of boats in my neck of the woods, the U.S.A., where we don't necessarily appreciate Lamborghini curves and Maserati lines on our bird guns. Think South Dakota pheasants, Kansas prairie chickens, West Texas bobwhites, Idaho chukars, Arizona Mearn's quail, Great Lakes ruffed grouse. And woodcock. Don't forget our lovely little timberdoodle.
These are the places and the birds that bring us joy, that reconnect us to our roots in nature, our roles as gentle men and women hunters, civilized folk who fully appreciate both the challenge of collecting our free-range fowl and the gastronomic delight in eating them. And we're not piggish about it. Short seasons. Daily limits. Good dog work. Restraint. Bird hunting is more about the journey than the destination. We hunt to fill our souls more than our bellies.
In short, life's too short and important to hunt birds with an ugly gun. So let's make it a pretty one in which form follows function. Then accent it subtly, not garishly, with a bit of classy embellishment. Dark, satin-finished walnut with more than a touch of figure. Clean, cut checkering. Rounded Prince of Wales grip. Schnabel fore-end with wrap-around checkering. Set this smoldering AA-wood off with a muted, case-colored receiver with light scroll engraved borders and hinge pins. Soften the top of the fence and tang with a bit more elaborate engraving. Checker the top lever for good traction, dry or wet. Then highlight the receiver side walls with gold inlaid pheasants flushing from grass on one side, ducks landing amid reeds on the other. There's no question what this tool was designed for.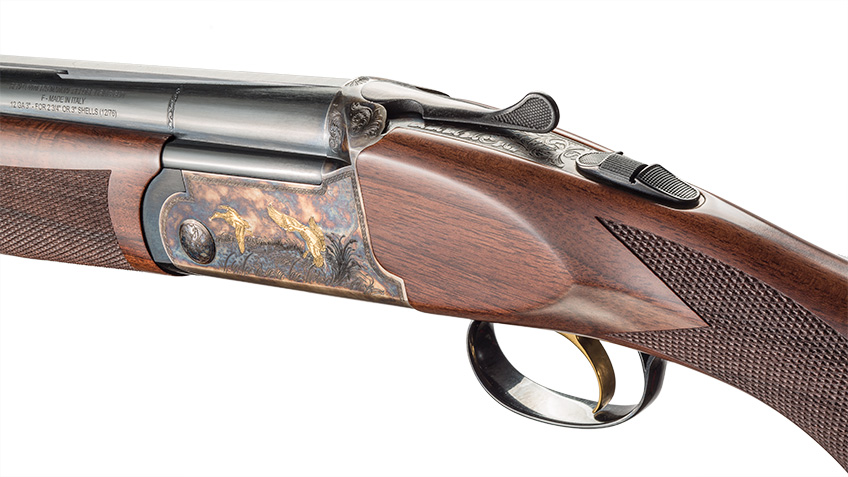 This leaves room for going commercial under the receiver with a gold inlaid Franchi logo and Instinct LX nameplate.  All this is appropriate, understated and nicely done. The only flaw, in my subjective judgment, is the plain blued trigger guard and the all-too-modern, stylistic Franchi "F" logo set upon it. Clash of styles and character.
But in a solid, $1,699 over/under this is serious nitpicking. The beating heart and soul of this shotgun is its feel and performance, and those are as solid and traditional as its looks. The stacked, gloss-blued, back-bored, 28-inch barrels with red fiber-optic front "bead," ventilated top rib and ventilated center rib come up smoothly, naturally, and hang on target with just the right length and balance for helping maintain a swing. That swing is easy to get started, too. This 7-pound 12-gauge is nicely balanced and quick to the shoulder where the stippled black buttpad glides smoothly into place, thanks to a rounded heel. A generously rounded comb moderates any cheek slap from 3-inch loads and makes light field loads pop as if 20-gauge. The back-bored (essentially over-bored) barrel also moderates recoil. That said, I wouldn't shoot 3-inch loads—or even heavy 2¾-inch loads—from this light field gun as a regular practice. As with all shotguns that point, swing and pattern properly, this one should smack birds decisively with bird shot weighing 11/8 ounces to 11/4 ounces.
The single selective trigger is freed via a top tang safety that features the common and popular selector switch in its center. Inertia from the first shot sets the firing pin for the second barrel. Upon opening, the gun ejects any fired rounds smartly and automatically resets the safety. This will frustrate some trap, skeet and clays shooters, but not many hunters who rarely shoot more than twice before all birds have flown the coop. Thereupon one reloads and reactivates the safety anyway.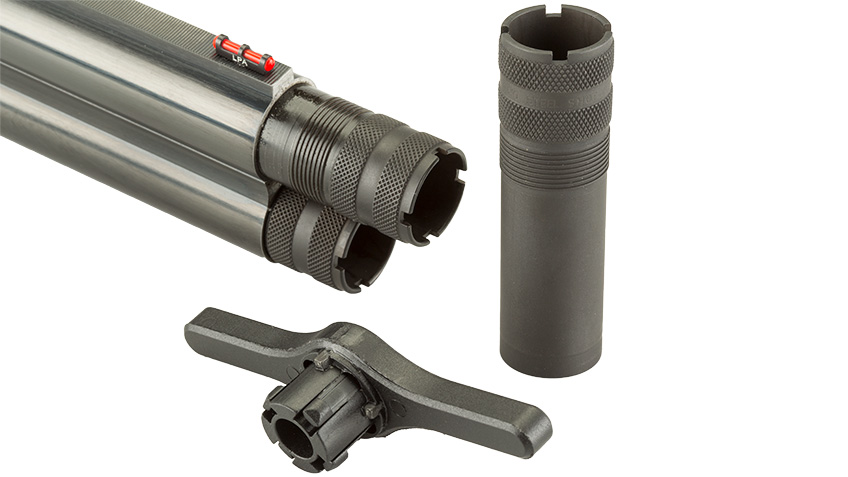 The Franchi Instinct LX locks into battery via a single, action-locking bar under the fence that juts forward as the gun is closed. This wedges into a matching recess in the monoblock, suggesting a self-tightening tendency that should keep things snug for thousands of rounds. Three knurled, extended coke tubes (full, modified and improved cylinder) and a choke wrench ship with the gun in a hard, plastic take-down case. This is a compact, convenient container for carrying and storing a gun that deserves to be protected and taken on many, many trips afield.
Franchi's Instinct LX has at least three things going for it: as over/unders go, it isn't expensive, it balances, handles and functions perfectly, and it ain't ugly. No, it sure isn't ugly.
Technical Specifications
• Type: boxlock over/under shotgun
• Gauge/Chambers: 12/3ʺ (tested); 20/3ʺ
• Barrel: 28ʺ
• Trigger: single, 5.25-lb. pull weight
• Sights: red fiber-optic front sight
• Safety: tang-mounted manual w/barrel selector
• Stock: checkered AA-grade walnut w/Schnabel fore-end and satin finish; LOP 14.25ʺ; drop at heel 2ʺ; drop at comb 1.5ʺ
• Metal Finish: gloss-blue barrels, color-casehardened receiver
• Overall Length: 45.5ʺ
• Weight: 7 lbs.
• Accessories: extended choke tubes, hard case
• MSRP: $1,699; franchiusa.com