by
posted on December 20, 2015
Support NRA American Hunter
DONATE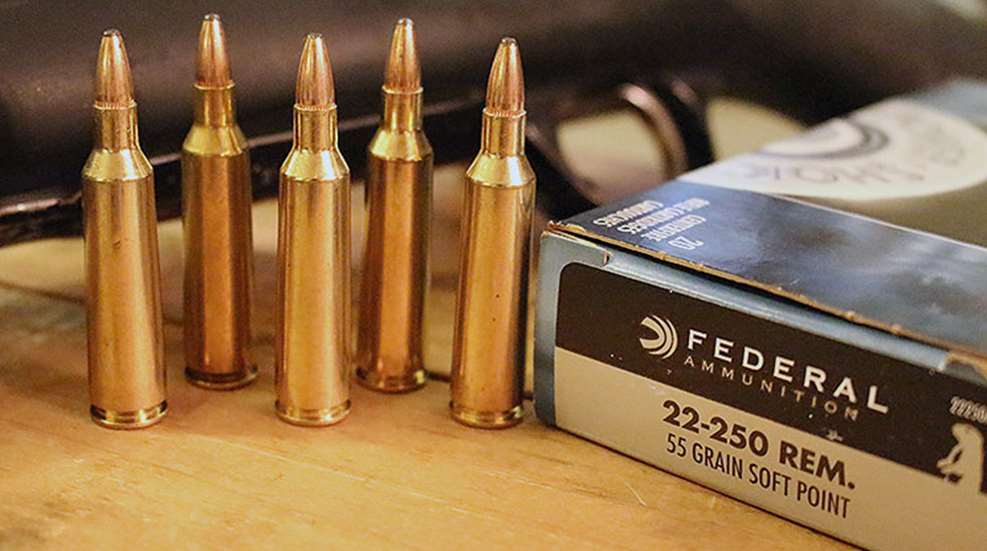 The multitude of rifle cartridges available to us shooters can be dizzying, and many of our firearm purchases are based on the availability of ammunition. So, it warrants questioning: "What are the best selling rifle cartridges?" 
I am the proud owner of Massaro Ballistic Laboratories, LLC, a fully custom ammunition shop, and I get a wide selection of inquiries from rifle shooters. From varmint cartridges that have become obscure, to popular deer calibers that aren't factory loaded with certain projectiles, to the big safari guns that are becoming rarities in the factory lineup of ammunition, I do my best to see the customer's vision come to fruition.
J.J. Reich of Vista Outdoor—which includes Federal Premium Ammunition and Savage Arms—and I were chatting about rifle chamberings and ammunition sales. The conversation turned to the best selling calibers of rifle ammunition, and I was surprised at a couple of the cartridges that popped up. Some of them mirrored the top inquiries I get from Massaro Ballistic Laboratories, yet some were older cartridges that are still hanging on, despite the present market of uber-flat-shooting magnums and high magnification optics.
My own business thrives on the ammunition you can't get, while Federal Premium thrives on the ammo you can get. Here are Federal's top sellers from 2014:
1. .223 Remington/5.56mm NATO
2. .308 Winchester/7.62x51mm NATO
3. .30-'06 Springfield
4. .30-30 Winchester
5. .270 Winchester
6. .243 Winchester
7. .300 Winchester Magnum
8. 7mm Remington Magnum
9. 7.62x39
10. .300 Winchester Short Magnum
11. .22-250 Remington
Now, mind you, not all these sales are of hunting ammunition, so we must accept the fact that target/military rifle crowd has quite an influence on these figures. I was a bit surprised to see that the good old .30-30 is still hanging in there, but considering the number of good rifles still out there (they number in the millions!), it's not completely shocking. Based on the top two spots, America loves its military cartridges; no great secret there. The 'ought-six', like the .30-30, isn't going anywhere soon; while lacking the new-kid-at-school appeal, the .30-'06 works so well it's almost boring, and I mean that as a compliment. The .243 Win. is another very effective round, which kills much better than its paper ballistics would suggest, so I'm not shocked by that name on the list either. The two magnum cartridges, the .300 Win. and 7mm Rem., have proven themselves as good choices for an all-around North American caliber. I was a bit surprised to see the .300 WSM make the cut, as the rest of the herd has faded quickly into near-obscurity.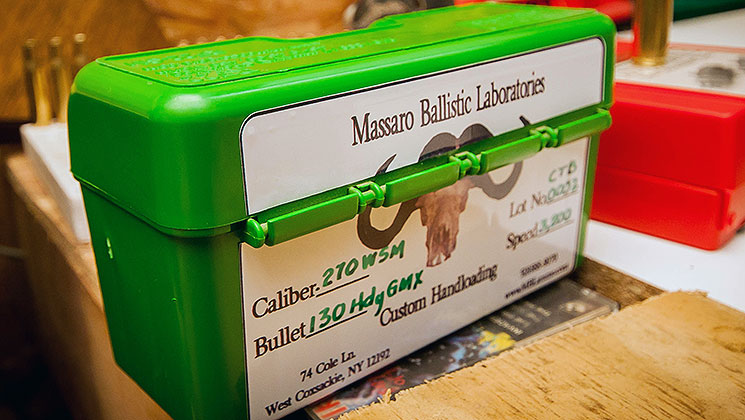 That's where my own shop differs. I get three or four calls a month from folks desperate for .25 WSSM cartridges, and while I help them as best I can, Winchester is the only source of brass, and they make it in unpredictable runs.
The most common cartridges I deal with are the safari calibers. .375 Ruger, .375 H&H, .416 Rigby, Remington and Ruger, .450/400 NE, and .404 Jeffery top the list, but I've done the odd run of .425 Westley Richards, .505 Gibbs and .500 Jeffery, as well as some of the lighter guns, like 9.3x62 and 7x57 Mauser. It's usually a customer that wants a particular component bullet that the factories don't load, or in a weight that isn't common. I like the safari guns (and safari itself, for that matter), and enjoy playing with the big cartridges. It's exciting to have a client call up after they get home with a success story; I feel like I helped out in a small way.
The oddball/obsolete cartridges make up another big chunk of my work. I've had a couple of folks who have a pet rifle 8mm Remington Magnum that they simply adore, yet can't get ammunition for. I've made some .250/3000 Savage stuff that worked out very well, and fueled a couple .35 Whelen Ackley Improved rifles to make happy customers.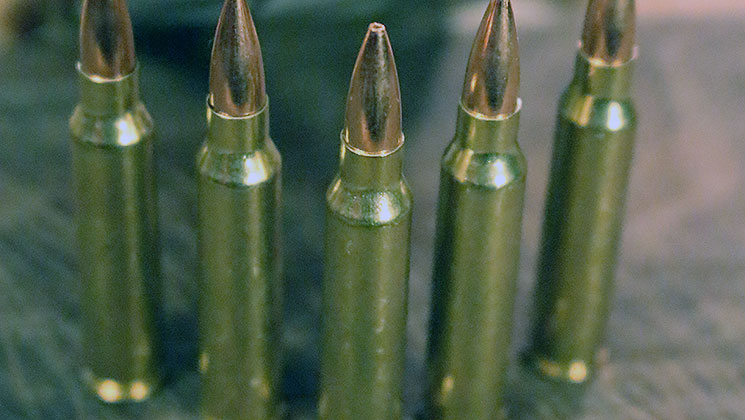 I do get orders for .300 Win. Mag., 7mm Rem. Mag. and .30-'06 Sprg., and again it's usually a customer looking for a different style bullet that they've heard about but can't find, or a customer with a rifle that just doesn't like factory ammo. Either way, I've solved most problems, knock on wood.
The Remington Ultra Magnums have also been well represented in the custom order department. They have their small, but dedicated following, and once those customers realize the potential of the big case, they're after a stiff, premium bullet.
I've often wondered, if the availability of abundant ammunition weren't factored in, what would the most popular cartridges be? Would they stay as they are, based on popularity, or would things change, based on performance in the field? If the slate were blank, would the .30-'06 still reign supreme in the hunting world? We'll probably never know the answer, but I like having a diverse selection of cartridges to choose from.