Support NRA American Hunter
DONATE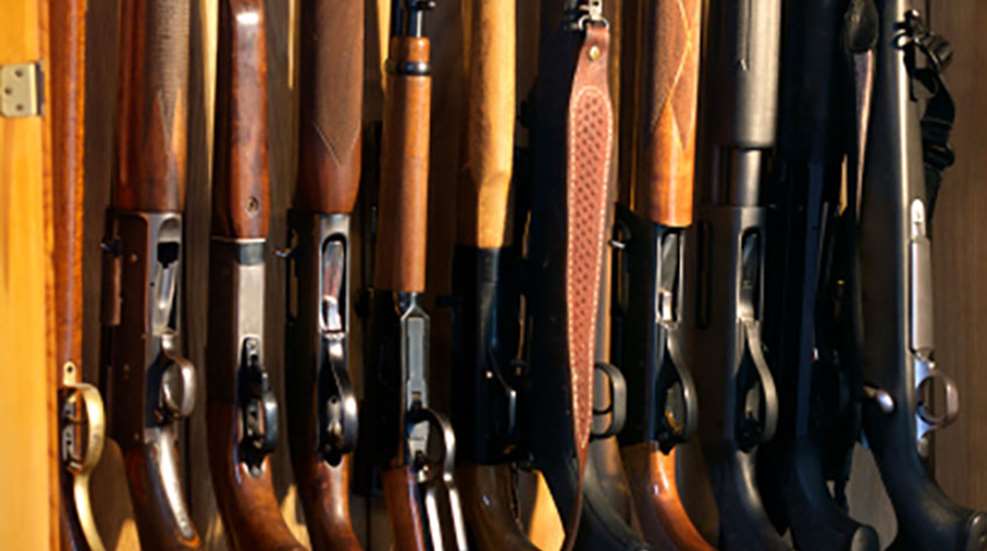 It sounds obvious, but you'd be amazed how many hunters at the end of the year simply dump their gear in a corner of the garage or shed with the intent to get it straight as soon as they get the time. The only problem is that time doesn't often materialize until later in the spring or summer—maybe not even until mere weeks before next season. By then, they're not sure what is where, they don't remember what wasn't working right or needed replacing and some items are even lost in the inevitable shuffle of stuff over time. Don't be that person!
There are a few important steps every hunter should take now to ensure next season gets off to a good start.
Fluff N Fold First
The first thing you want to do is take all of your hunting clothing, turn it inside out if it is camo to prevent fading of the pattern and wash it. Since most of us do some level of deer or other big-game hunting where scent control is vital, use a scent-free sportsman's wash, such as Hunter's Specialties Scent-Away or Primos Silver XP Laundry Detergent. If you want to go on the cheap, you can also use the old staple, baking soda (edit), which absorbs odors and leaves clothes with no flowery scent. Then toss clothes in a dryer with dirt-scented or scent-eliminating dryer sheets or, even better hang them outside to dry. Once they are ready to be put away, again, if scent-control is a concern, don't just shove them in a dresser drawer or on closet shelf with the regular clothing.
Place them in a scent-free bag or plastic tote and store them where they will be free of gas odors in the garage or shed, as well as away from rodents, insects or other persistent critters that might like to make them home in the offseason. Place natural-smelling scent wafers, cedar chips or pine needles in with clothes and boots to help encase them in a natural scent during storage. For cedar chips and pine needles, place them in plastic bags with small holes punched in them to keep them from getting into clothes.
To be prepared when next season rolls around, organize clothing into outfits that you can simply pack and haul when you have a trip. For instance, create one or two early season outfits, sans heavy base layers since it will be warm and you won't need them. For later hunts, put those base layers, heavy socks and coats together so you won't have to go looking before setting out on a cold-weather hunt.
Toss or fix torn or worn-out clothing and examine how much fading your camo has endured in its lifetime. Faded camo can appear whitish in the woods and betray your presence instead of keep you concealed. Toss and replace it if it has this look. This is also a good time to make a list of what you will need for next year. Were clothes a little tight? Get bigger ones or plan on losing weight over the spring and summer. Did something leak that wasn't supposed to? Go ahead and replace it now, as end-of-season prices are cheaper than they will be once you get closer to the season.
Clean and Store Firearms
I am notoriously bad about placing a shotgun or rifle in my gun locker at the end of season with the intent to clean it the following weekend when I'm not as busy, only to forget about it for several months. That is not a good way to be, and I'm seriously working on getting better. Even if you have cleaned all of your firearms or other shooting equipment after you used them last, to be safe, this is a good time to go over everything once again. Break down and clean all working parts, as well as barrels.
Remember to use a light amount of bore solvent in the bore of the rifle or shotgun to remove any fouling or residue, preferably running the brush and subsequent patches from breach to muzzle. Limit hitting the rifling or muzzle with the cleaning rod. Another good tip is if the barrel suffers from excessive fouling, take the gun out and shoot it a few times before cleaning. This warms the fouling up and expands the pores of the barrel, making it easier to clean. Apply an extremely light coat of oil on all surfaces once grit and dirt have been cleaned from the firearm, as excessive oil simply attracts more dust and can gum up later when the firearm is used in cold weather. Remember to remove slings and clean the swivels and attachments, as these areas are notorious for rusting from use or extended storage. Birchwood Casey makes a great set of full-service cleaning kits, while OTIS Technology makes a variety of easy-to-carry, compact field kits designed specifically for various types of shooting and hunting.
Ideally, you want to store firearms in a humidity- and temperature-controlled environment, but if you can't, at the very least, place a bucket of DampRid or some other desiccant with guns to draw moisture from the air of your gun locker or safe. Never store guns barrel-down for extended periods, as the weight of the gun over time can potentially cause some warping of the metal. If while cleaning you notice cracks or pits in the muzzle or other potential problems, as well as if you suffered any misfires or jamming during the season, take your firearm to the gunsmith now to get looked at. Don't wait until you need to use it again to remember that it needs some work.
Clean and Organize Additional Gear
As for the rest of your gear, give it the same once over. Boots should be wiped down and cleaned of debris before storing in a scent-free, room-temperature area. Avoid storing them in excessive heat as it can weaken sealed seams and cause them to leak. Speaking of leaks, if you had a pair that allowed water through, either toss them or try applying a waterproofing treatmentm such as beeswax or fabric protector, and then test them well before you use them again to ensure it makes a difference.
Check that all electronics such as GPS, radios, etc., are in good working order, and if you don't plan on using them until next season, remove the batteries to prevent them from spoiling and leaking on contacts in the battery compartment. Optics should be wiped down, cleaned and stored in soft cases to prevent them from getting scratched or dirty when not in use. Sharpen knives now so they are ready to use when you need them. Calls that use latex reeds should be stored in a cool, dark place away from the damaging rays of sunlight. Organize everything according to its use in small bins so you can easily find them when you need them.
Deodorize
Lastly, when it comes to any items you wish to keep scent-free, remember not to store them in the same garage or shed where you store your lawn equipment and gas cans. These odors will permeate decoys, clothes, stands, boots and other items over time and will linger long after you are trying to use them in the field. Always keep hunting gear and gas cans or gas-operated equipment separate.
Get your gear in order now—before you know it the season will be here again!