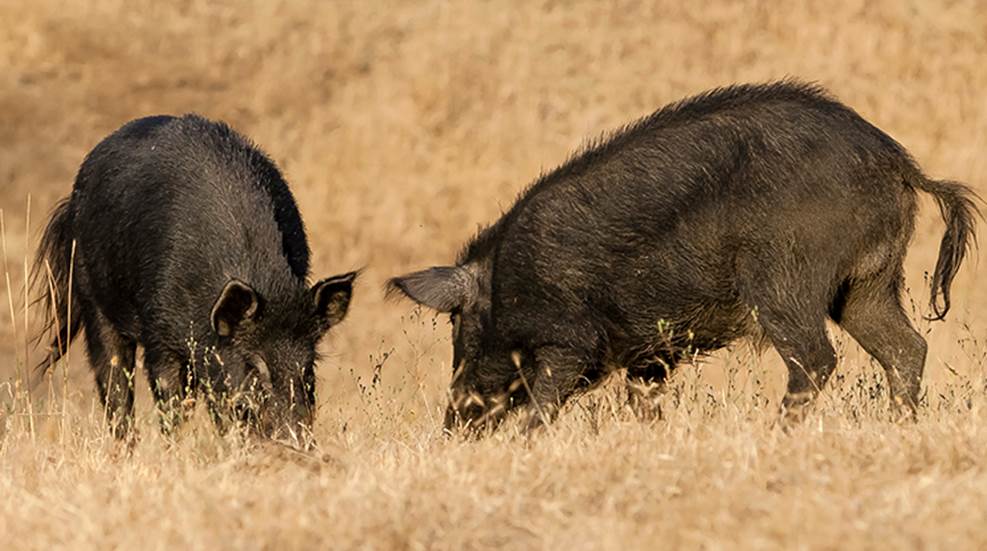 Sid Miller, Texas Department of Agriculture (DOA) commissioner, proposed a change to the Texas Administrative Code in an attempt to control the 5 million feral hogs in the state. The destructive hogs are estimated to cause upwards of $52 million in damages a year in Texas alone, and Miller suggested using poison, specifically Kaput Feral Hog Lure, a bait mixed with the blood thinner warfarin that is normally reserved for humans but happens to be lethal to pigs.

A trail camera at California's Tejon Ranch Conservancy has captured must-see footage of a black bear attacking a sounder of wild pigs.

The state's proposed changes could ban hog hunting on 2.5 million acres of public land.

A growing nuisance in 45 states, feral pigs have established an increasing presence in the wine country of California's northern Sonoma County. And just like nearly everywhere else, they are a problem there, too.