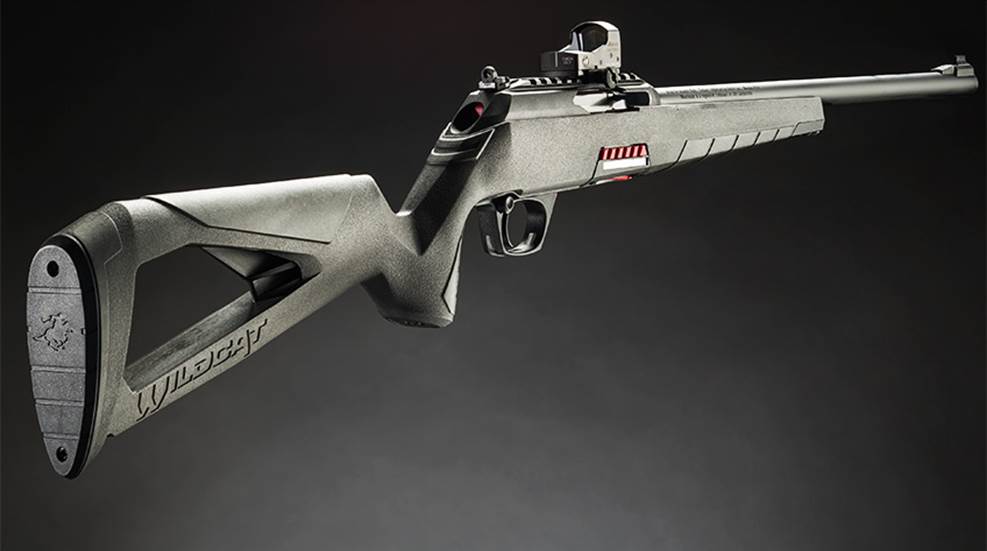 A lot has changed in the .22 market since the mid-20th century. The blowback action Winchester debuted has been refined to near-perfection. If the Wildcat is going to compete with the likes of the vaunted Ruger 10/22, it has to bring a lot to the table. Fortunately, it does.

Get a closer look at the Winchester Wildcat, the latest addition to our #SundayGunday series.

Winchester introduces the Wildcat, a striker-fired autoloading rimfire rifle that is a snap to clean because its lower receiver is easily removed from the upper with a push of a button; then hunters punch the bore by merely insert a cleaning rod through the rifle's rear access port, protecting the crown.