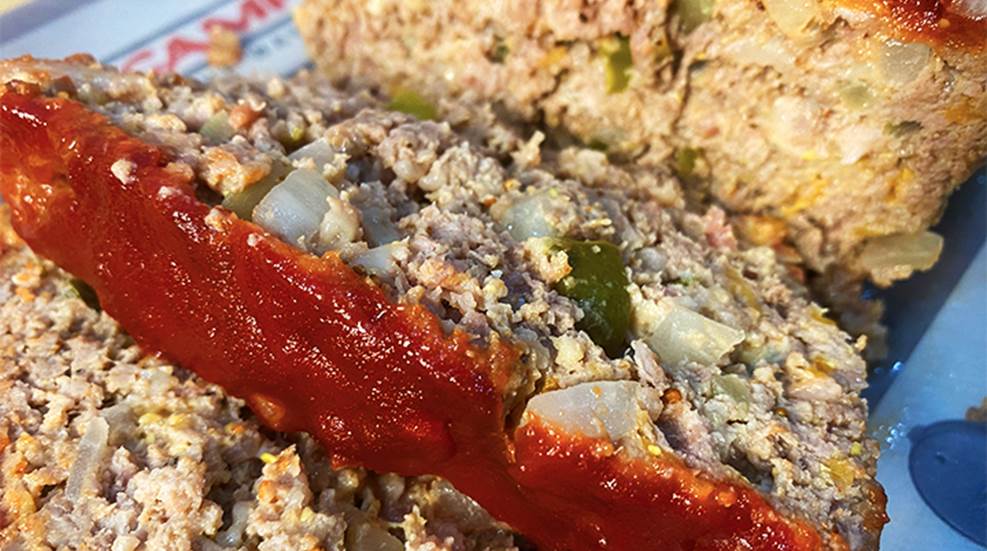 Adding the ingredients of a bacon cheeseburger into the next meatloaf you make for hunting camp is sure to turn heads. Pickles, bacon, cheese and mustard all help to keep the loaf moist and add flavor, while a ketchup and sugar topping complete this crowd-pleasing recipe.

When you mix popular snacks and comfort food, you get a meal that tastes great, fills you up and makes you look forward to leftovers the next day. And the best part: the dish is easy to make with little cleanup.

It's a good time of year to settle down at the dinner table and enjoy a warm, hearty meal—and meatloaf is a dish that fits the bill perfectly.

Axis deer mostly graze on grass, as well as weeds and forbs. This makes the meat very lean, slightly sweet and perfect for meatloaf.