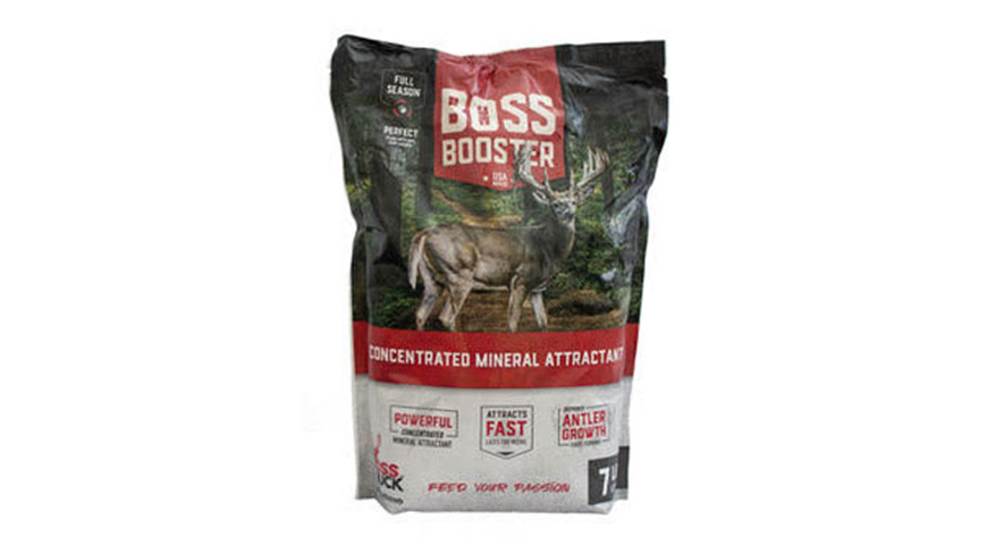 Boss Buck has released a new way to reinvigorate old and new mineral sites: the Boss Booster Concentrated Mineral Attractant.

This spring, help draw deer to your property and aid their antler growth with Big & J's Legit mineral product.

According to wildlife biologists, minerals such as calcium, phosphorus and salt may enhance antler growth in bucks. Therefore, adding a few mineral licks on your property couldn't hurt. The good news: It's cheap and easy.

The Mineral Mizer bag is simple to fill with the mineral of your choice. You then hang it, wet it and leave it.