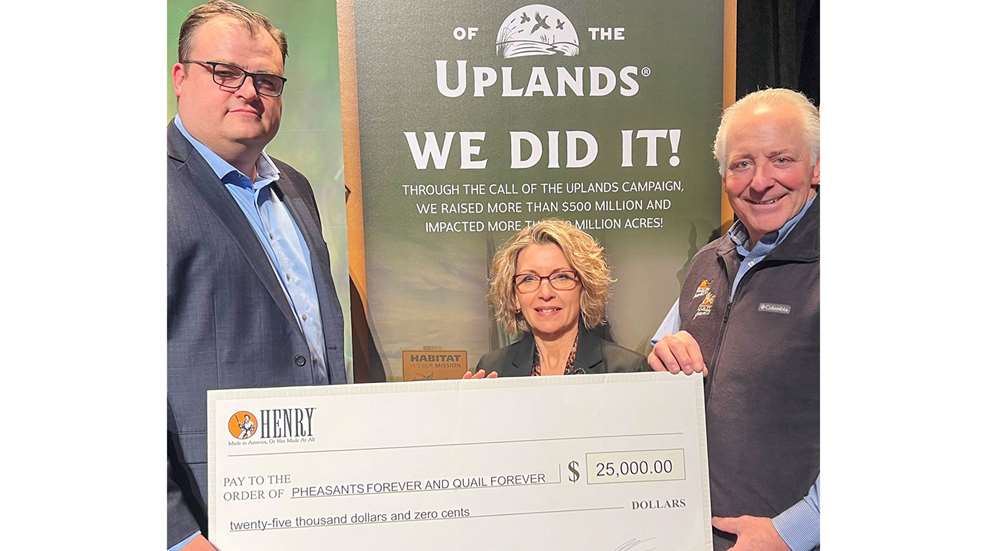 Henry Repeating Arms has announced a donation of $25,000 to Pheasants Forever and Quail Forever as part of its $1 million silver anniversary pledge and the company's commitment to safeguarding America's outdoors and hunting traditions.

Henry Repeating Arms donation supports the children and families of first responders who have been killed or injured in the line of duty.

In support of America's military veterans, Henry Repeating Arms President Andy Wickstrom presented a $50,000 check to The American Legion at the organization's national convention in Milwaukee, Wisconsin.

Wayne LaPierre accepted the ice bucket challenge and has now passed the challenge along to Karl Malone, NASCAR driver Austin Dillon and Lt. Col. Oliver North.