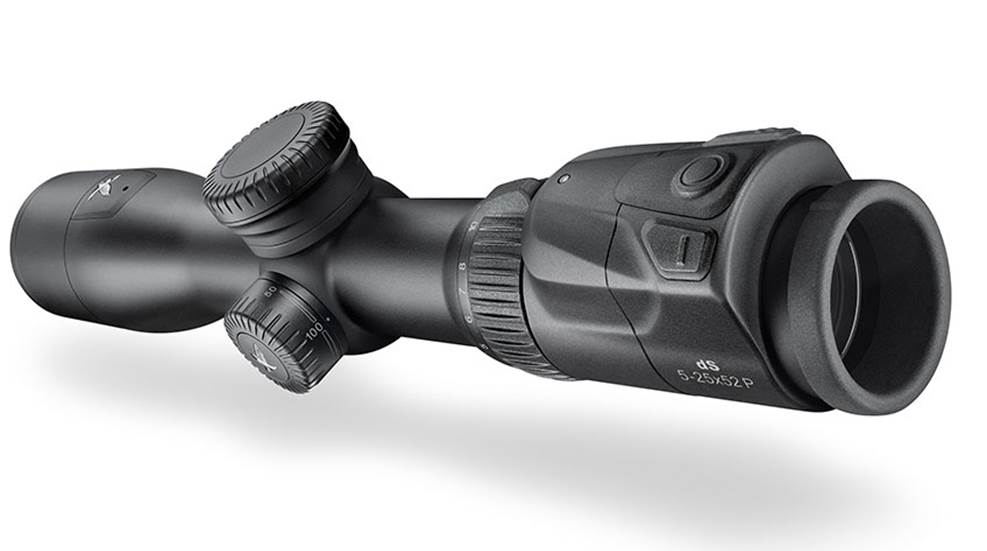 Swarovski Optik North America introduces the dS, a digital rangefinding riflescope that combines the exceptional qualities of Swarovski sport optics with digital targeting technology.

With a press of a button, Swarovski's brand-new dS digital rangefinding riflescope factors previously inputted ballistic data, magnification setting, air pressure, temperature and shot angle, then measures the exact distance to the target. A heads-up display provides hunters with a correct aiming point and all other relevant hunting data in real time.

Warne Scope Mounts has released a 40mm Mountain Tech ring set, designed for the Swarovski dS scope.