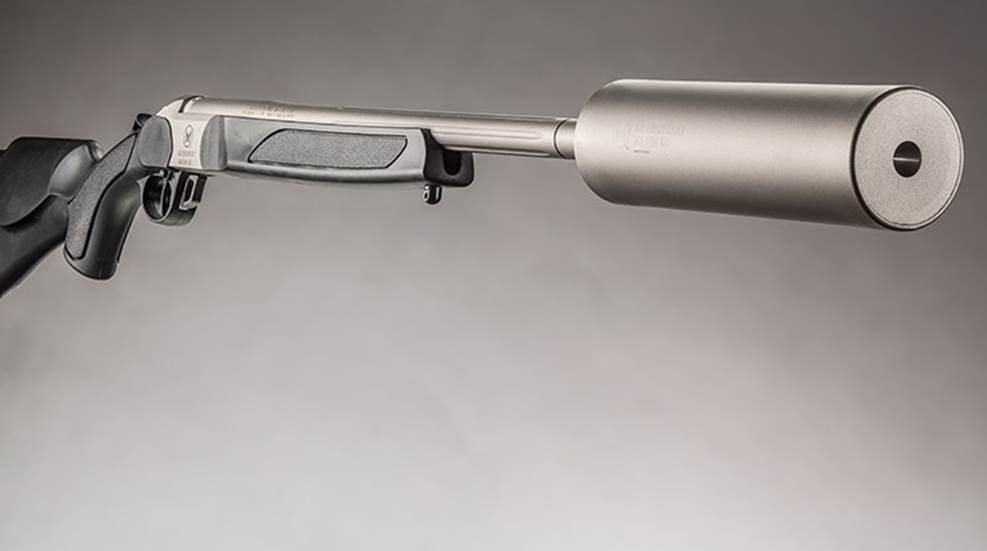 With the new Maxim 50, suppressor manufacturer SilencerCo has disrupted the blackpowder world with the first integrally suppressed muzzleloader.

Alliant Powder has announced its new Reloder 16 rifle powder, which is designed to provide consistent long-range accuracy across temperature extremes. Shipments of Reloder 16 are being delivered to dealers now.

Developments come along a little less frequently in the muzzleloader realm than they do in other corners of our industry. It's just the nature of the beast—how much can you really tweak the muzzleloading formula? That said, when new product does hit the market, it tends to be borderline revolutionary—a recent example being Federal Premium's B.O.R. Lock MZ projectile. Alliant Powder is hoping to score a similar victory with its brand new Blue MZ muzzleloading pellets. Here are five things you need to know.

Our annual survey highlights the year's best ammunition and components—and you can see most of them under one roof at this year's NRA Annual Meetings.