Support NRA American Hunter
DONATE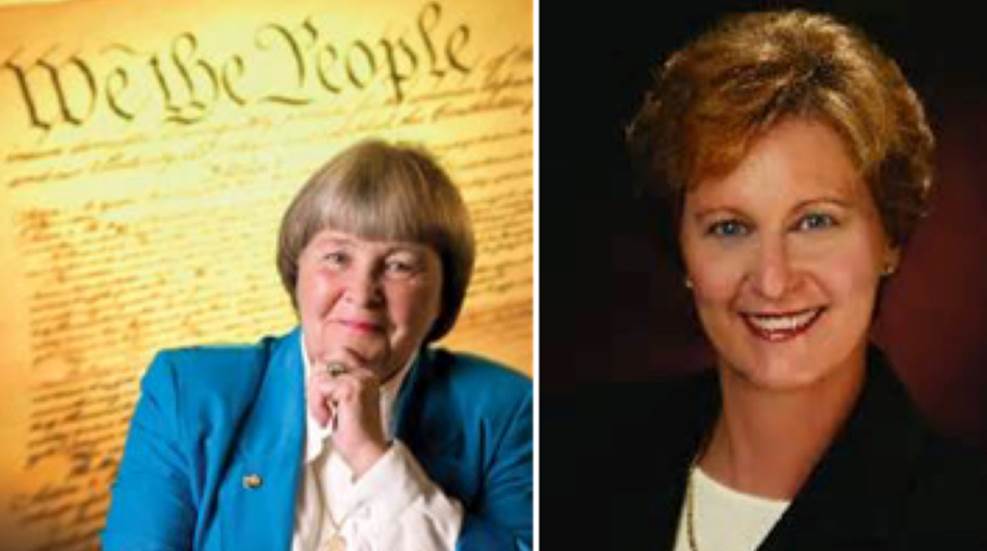 I'm excited! There are more women than ever at the NRA Annual Meetings and Exhibits. Speaking as one of them, in addition to our being all over the show floor and attending special sessions, quite a few of us just attended NRA Women's Leadership Forum Luncheon and will likely pop up at tomorrow's 2nd Annual Women's New Energy Breakfast in Music City Center Room 205 at 9:30 a.m. Of course, two of the NRA women I'm always most excited to see are the only two female presidents in NRA's 144-year history: Marion Hammer, who served from 1995-1998, and Sandra S. Froman, who served from 2005-2007.
Marion Hammer founded the United Sportsmen of Florida in 1976 with assistance from the NRA and has been working to protect the rights of law-abiding gun owners there ever since. As NRA president, she was a driving force in creating the National Firearms Museum at NRA headquarters in Fairfax, Va. In addition to getting Florida's "Castle Doctrine" law passed in 2005—which since has been passed in multiple states—she is credited with the three-year push for the Florida bill that now prevents employers from firing employees for having a firearm in their personal vehicle on company property. She was nominated by Florida's former Attorney General and later Governor Charlie Crist for the state's Florida Women's Hall of Fame and inducted in 2005.
Author and attorney Sandra S. ("Sandy") Froman has been a partner in three separate law firms, has taught at law school and serves on the boards of the University of Arizona's law school and the George Mason University School of Law. Froman speaks and writes regularly on the importance of the Second Amendment and promotes the NRA's role as a civil rights organization that showcases the importance of the right of self-defense for women and minorities. She is an advocate for the appointment of judicial conservatives as federal judges, stressing the need for judges and Supreme Court justices who are faithful to the original meaning of constitutional text.
With women like this involved in the NRA—from NRA Board members to industry reps and members from all walks of life—I'm certainly in good company at the NRA show! Considering that both Hammer and Froman serve on the NRA Board of Directors Executive Council, I'd say the NRA is in very good shape!