by
posted on May 25, 2018
Support NRA American Hunter
DONATE
After more than a year's worth of entries and waiting, the winner of the Richard Childress Truck Sweepstakes has been chosen from the largest raffle contest the NRA has had to date.
Ronnie W. of Alabama is the lucky winner of the sweepstakes, which included a special edition Chevrolet Silverado customized by Richard Childress Racing (RCR), a Textron Off Road Stampede 900, a Textron Off Road Onslaught 550 ATV, a custom trailer and $50,000 cash. When notified one of his two raffle tickets was the winner, he was shocked.
"I really bought the tickets just as a contribution to the NRA. I didn't expect to win, though I prayed about it. So when I found out I won, I felt super blessed. I know that God was in the middle of that. I can't even comprehend it. It's a miracle," Ronnie said. "I've had several people tell me that they really didn't believe they give things like this away. I can't thank the NRA, Richard Childress and everyone involved enough."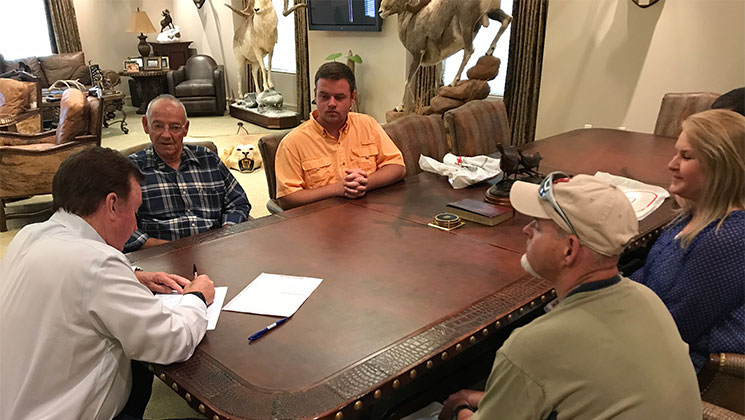 Ronnie received a call from the NRA notifying him he'd won the raffle, and was told to head from Alabama to meet Richard Childress at the RCR Headquarters in Welcome, N.C. at 9:00 a.m. on Monday, May 14. Ronnie and his family made the trip to North Carolina where they met the NRA's 1stVice President. The group had lunch at Childress' own vineyard, during which Childress himself handed Ronnie the keys to his new ride.
Ronnie's new truck was based on the 2017 Chevrolet Silverado 1500 LTZ Z71, complete with a 6.2 Liter V8 coupled with an Edelbrock E-Force supercharger. The suspension setup included a 3.5-inch lift and a rugged shock package, rounded out with Goodyear all-terrain tires. The truck also had several personal touches, such as a custom rollbar system and custom fender flares, among other features.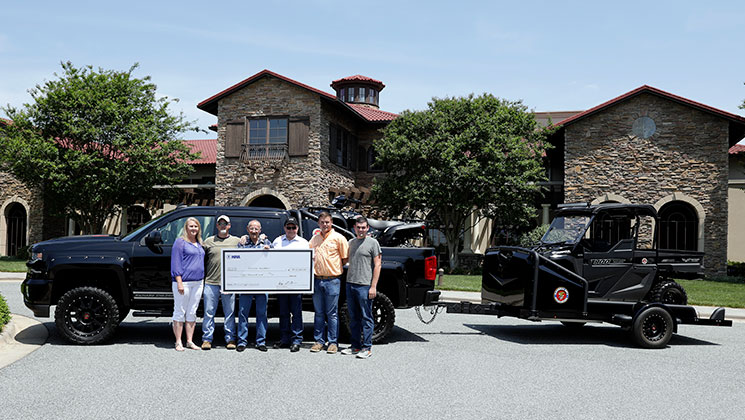 "I do some hunting and I have a small farm, so I'll certainly use what I've won for maintenance. I gave my old truck to my oldest boy. That truck will be 27 in September, but I've kept it all these years," said Ronnie.
Ronnie bought his original truck when it was brand new, but noted that in three decades, technology can make a huge difference in a vehicle, and the quality of his new truck was what surprised him most—aside from winning the truck in the first place, of course.