by
posted on November 17, 2009
Support NRA American Hunter
DONATE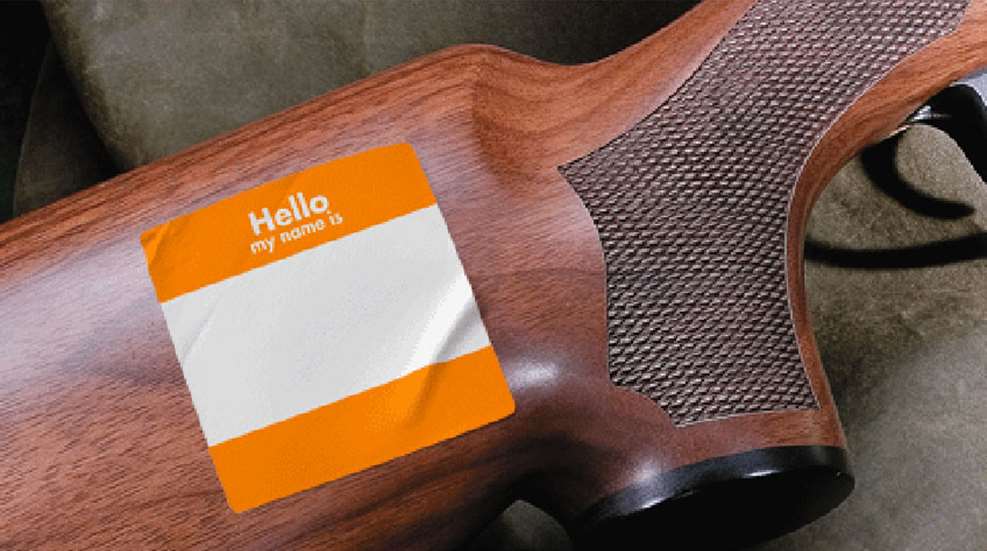 Porsches preach success. Hondas reek of practicality. So goes the reputation of a car guy. For hunters, the deer rifle you choose is no different. Every time you sling it over your shoulder and step out into the field, it speaks to your reputation.
The Everyman
Deer Rifle: Savage 111FCXP3 in .270 Win. Savage is known to have some of the most accurate rifles on the market. With this package, you get that accuracy along with a free-floating barrel and a mounted, bore-sighted scope all at rock bottom suggested retail price. When your kids get older and want to hunt, it's the perfect hand-me-down.
Personality: You're a weekend warrior. Don't get me wrong, you love hunting, but it's a hobby not an obsession. Your deer rifle makes its weekday home in the basement gun safe, only to be handled on hunting's biggest days (season opener and the following Saturdays). You and your reliable bolt action take a trip or two to the range each year, fire a few rounds at 100 yards and call it a day. A low maintenance, dependable and less-than-pricey rifle will do you just fine, as long as you can take it out on those treasured days in the field, as few as they may be.
The Dirty Harry
Deer Rifle: Ruger M77 ss/syn in 30-06. Comes equipped with a synthetic stock that can take a beating and the stainless steel barrel won't rust if you clean it every now and then. It also features an integral scope mount and steel rings, so you can be sure that scope won't budge.
Personality: Your deer rifle better be feeling lucky. You're about to dragit upevery muddy/snowy/rainy hillside on God's green earth. Each scratch and scar on your deer slayer is a badge of courage, and you'll be sure to test its mettle at every turn. Tracking through rolling hills of the whitetail-heavy western U.S or the crop-dusted flats of the Midwest buck paradise shouldn't be a problem—you work hard and so must your deer rifle. You'll take every chance to hunt whitetails no matter how far you must travel or how big a dent it puts in your wallet. You're a hardcore hunting soldier and your rifle needs to be a tank.
The Sniper
Deer Rifle: Remington 700 Sendero SF II in .300 Win. Mag. Fluted 26-inch heavy contour barrel makes it perfect for ultimate long-range accuracy. The X Pro Mark trigger is 100 percent user adjustable—no gunsmith needed to make the trigger all yours. The stock is reinforced with aramid fibers and features a contoured beavertail fore-end with ambidextrous finger grooves and palm swells and twin front swivel studs to accommodate your bipod.
Personality: You love to watch Tom Berenger work his magic – one shot, one kill. You demand perfection out of your deer rifle. She probably has a name like Lola, Marie or the always-eccentric Gen. Robert E. Lee (true story). You may even prop her at your bedside come October, just so she knows you care. You know your rifle inside and out, in fact, you probably have the exploded view hanging neatly above your kitchen table. Your deer rifle is more than a tool with which you dispatch game; it is a part of your camo-clad soul.
The Prince
Deer Rifle: Weatherby MK V Ultramark in .257 Wby. Mag. The hand-selected AAA fancy exhibition grade walnut stock, 20 LPI checkering, maplewood/ebony spacers and rosewood fore-end and grip caps scream highest of high end. This is the only gun on the market at this price range with an accuracy guarantee of 1.5 inches or less at 100 yards.
Personality: Aesthetics, sir, are what hunting is all about—at least for you. Some may call you pompous, arrogant and downright vain, but no matter, you're probably a better shot anyway. You demand a gun that exudes importance or maybe even royalty, the most regal deer rifle a man can buy (that isn't custom). Which is undoubtedly a rifle with ripe historical value and the pristine condition to match. You won't go afield just anywhere or stoop to hunting on public land. Your rifle deserves better. Boone & Crockett bucks are all your rifle will ever harvest. Well, that is if you ever decide to pull the trigger for fear of dirtying up your hunting scepter.
The Old-Timer
Deer Rifle: Winchester Model 70. Tested and proven, this is what some call the "rifleman's rifle." The three-position safety is one of the best-known and most copied safeties in the world. The accuracy is second to none and the bolt is one of the smoothest on the market. Over 71 years after its creation this rifle is still the epitome of the American bolt-action.
Personality: Fudd, Elmer Fudd that is. You're a traditionalist, an old-timer and a man who has spent more time in the woods than most young folks have been on this earth. You don't need a fancy deer rifle or some tricked out sniper tool, and your firearm is just as stubborn as you are. It may have a few flaws or glitches but it's trusty, timeless and shoots with the best of them. While your take-it-slow methods may be maddening to the iPhone crowd, you never come home empty handed. You've been hunting the same tract of land for decades and you can be found in that same old blind from dawn 'til dark every rifle season.
Tyler Kreis contributed to this article.