by
posted on June 21, 2018
Support NRA American Hunter
DONATE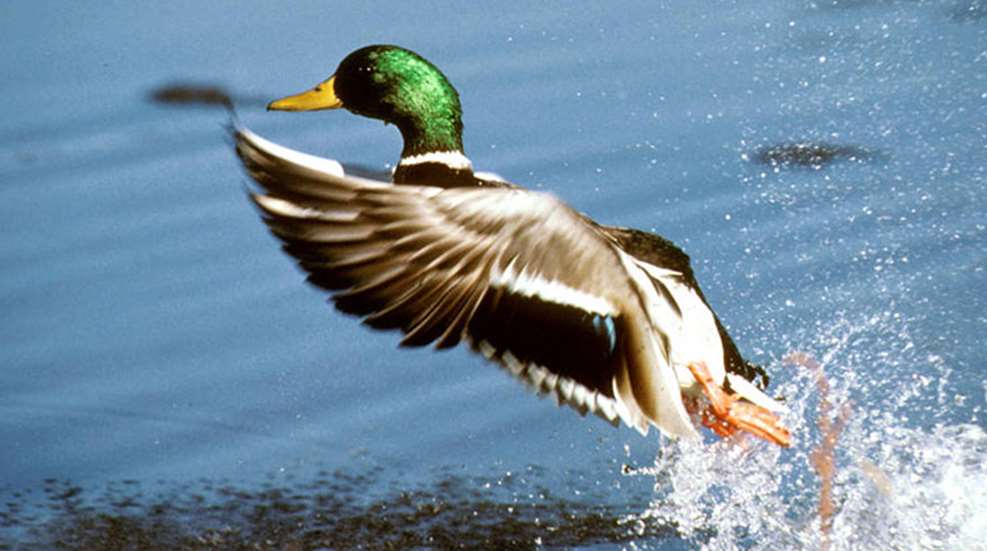 Waterfowl hunters on the Atlantic Flyway take notice: The U.S. Fish and Wildlife Service, along with the Atlantic Flyway Council, are proposing a reduction in the mallard limit to two birds for the 2019-20 season, both of which, according to reports, may be hens.
While the proposed reduction is supposed to be good news for Atlantic flyway mallards, as population data from the northeast U.S. seems to suggest a decline in breeding populations over the last 20 years, the move is opposed by leading waterfowl conservation organization, Delta Waterfowl.
In a recent press release, Delta argues the proposed limit reductions, intended to reduce mallard harvest rates, would unfairly punish hunters and, by still allowing two hens to be taken, and would do little to nothing to increase the number of breeding hens.
Rather than simply cutting the limit in half, Delta suggests, based on their own analysis, that a reduction in hen harvest is what matters most. Their recommendation, a three-bird limit with a hen limit of one, would not only decrease the harvest of hens, but would further help correct the current drake-skewed mallard sex ratio in the Atlantic flyway, according to Delta.
Though Delta Waterfowl has brought its findings, along with a request for an analysis of its "three-bird/one hen" proposal to the U.S. Fish and Wildlife Service and Atlantic Flyway Council for consideration, both organizations have declined. By October, if no change is made to the federal recommendations, the proposed two-duck mallard reduction will become part of the framework for the 2019-20 waterfowl season.
To read the full release from Delta Waterfowl, click here.