Support NRA American Hunter
DONATE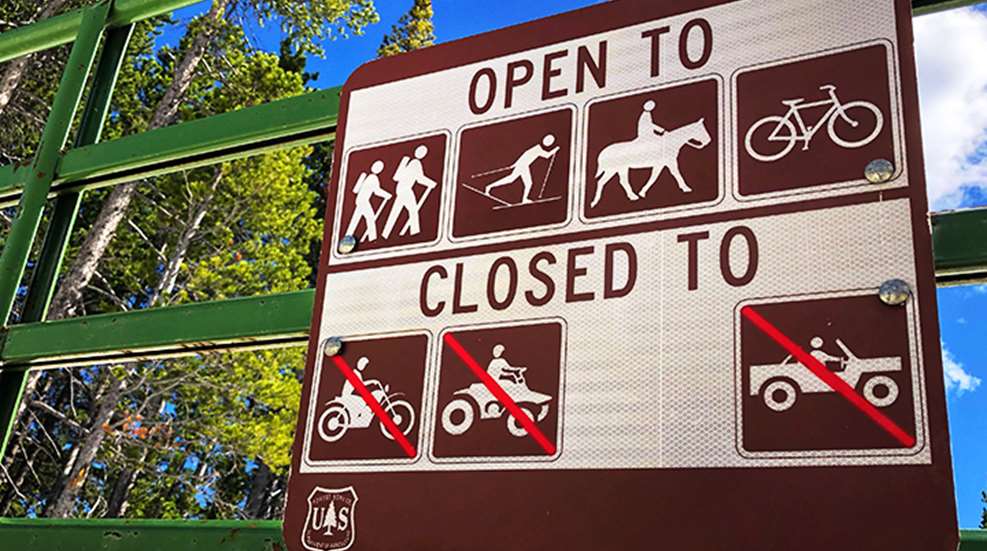 It's controversial, to say the least: Roads and two-track trails on lands managed by huge public-land agencies such as the U.S. Forest Service (USFS) and the Bureau of Land Management (BLM) are being shuttered annually. The controversy flows both ways. Protectionists hail the closures as a win for the environment. Hunters, off-road recreationists and four-wheel drive explorers view the locked gates as just another threat to public-land use. The USFS alone includes nearly 400,000 miles of developed roads with the majority closed for use, according to their own reports.
Set aside the debate for now and utilize these shuttered roads for elk hunting success. The benefit of a road system closed to motorized vehicle access could far outweigh the time spent arguing about whether you have a right to wheeled admittance.
Fast Access
Scouting is paramount in locating roads closed to vehicle access. Most have signage, gates or even large boulders bulldozed into place to stop traffic. A few are seasonal and many are closed indefinitely, but locating these developed routes ahead of your elk hunt gives you ample time to scout where the yellow brick roads lead. Some are noted on public maps, but most require research via public records and calls to land managers.
The overriding benefit of closed roads is the developed nature of the trail. Whether the closure is a modest two-track trail or a lightly graveled road, it provides a speedy path of least resistance into elk country.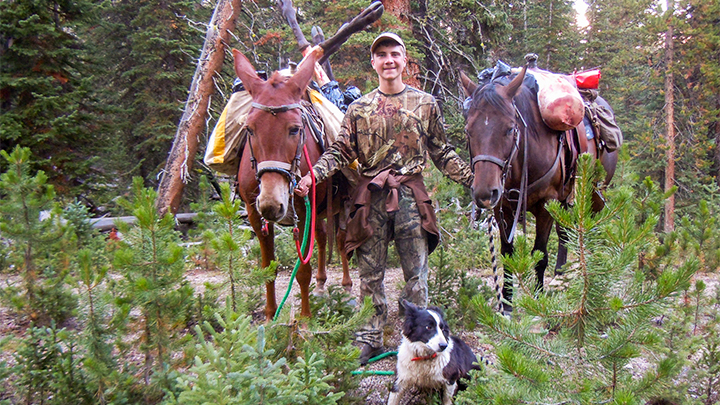 How many times have you bushwhacked your way through a tangled mess of conifers to gain entry to a perceived elk wonderland? Even without maintenance, closed trails offer an engineered route into elk country. Trailhead elk hunters can hike swiftly from a comfortable camp, even under cover of darkness. Mountain bikers have a mapped route to wheel in quickly outside designated wilderness areas that oftentimes have mechanized restrictions. And if you're on a weekend backpack hunt, a locked gate equals easy hiking and adds hours to your limited hunting time.
One of my Wyoming elk haunts was clear-cut decades ago and the roads graveled for heavy-truck log extraction. The road system is barred to motor vehicles, but I use it with my horse, mountain bike and boots for breakneck elk access.
Fast Locating
Speeding into elk country is a bonus, but once you sense elk nearby, slow down and use the thoroughfare to find them. Closed roads and trails weave through a variety of elk habitats and typically conquer elevations easily. Using the system to course through elk country while utilizing elk calls advances the rapidity of finding and calling elk.
It also saves you calories while climbing mountains or crossing canyons while chasing bugles instead of fighting through deadfalls or thickets. Pick a gated road before sunrise and slowly ease along, sending the occasional elk call for a possible giveaway of a herd.
Fast Extraction
If you do find yourself looking down at 700 pounds or more of future dining, closed roads are an extraction bliss. Backpacking out 80-pound-plus loads over uneven terrain tests even the best backcountry hunters. Dropping onto a plotted path saves you time, energy and injury with uncomplicated navigation. Even under the cover of darkness you can exit easily with a flashlight and the help of a hunting app.
Shuttered public roads are controversial, but as the controversy continues, use the "road closed" signs to your elk-hunting benefit.
---
Hunting App for Help at Home and On the Go
You lead a busy life and that leads to shortcuts for everything to carve out time for hunting. Installing a first-rate hunting app on your phone is invaluable in that department, but can be costly at more than $100 per year for some services. The
HuntStand
mobile app delivers, free of charge, with limited advertisements. Spend $24.99 and you can utilize
HuntStand Pro
to release even more helpful hunting functions.

HuntStand utilizes vivid satellite images that are updated to never be more than 1½ years old. It provides access to the most comprehensive land ownership database in the country. All subscriptions are nationwide and include property address, owner name, mailing address and property area. Best of all, you can save boundaries to your custom maps. Maps include topographical overlays or the Real 3D feature that allows you to virtually fly over your hunting area to survey terrain.

Need a weather check? Detailed, 72-hour weather updates give you hourly information to plan a long weekend of hunting. The app also includes a detailed five-day forecast. Combine that with the unique HuntZone feature that displays scent dispersion via graphics at a given location for perfect stand selection. Waterfowlers will relish the LandZone feature, similar to HuntZone, for decoy placement. Best of all, you can make useful notes on the app with the help of 45 distinct map icons to mark sign, stands and more. Land measurement tools speed up food-plot planting, and distance measurement aids you in determining shooting scenarios ahead of the hunt. These are just a few of the standout features available at an affordable price.

If you still enjoy the feel of a real map in your hand, HuntStand permits you to order maps for your specific hunt area. These high-resolution maps can be printed in sizes up to 3x4 feet on materials that are virtually armored and waterproof. When your battery dies or you want a larger view, unfold the map and continue course.
Use a proven hunting app like HuntStand to strategize your next adventure from almost anywhere … except work, wink, wink. For more information, visit
huntstand.com
.