by
posted on January 17, 2019
Support NRA American Hunter
DONATE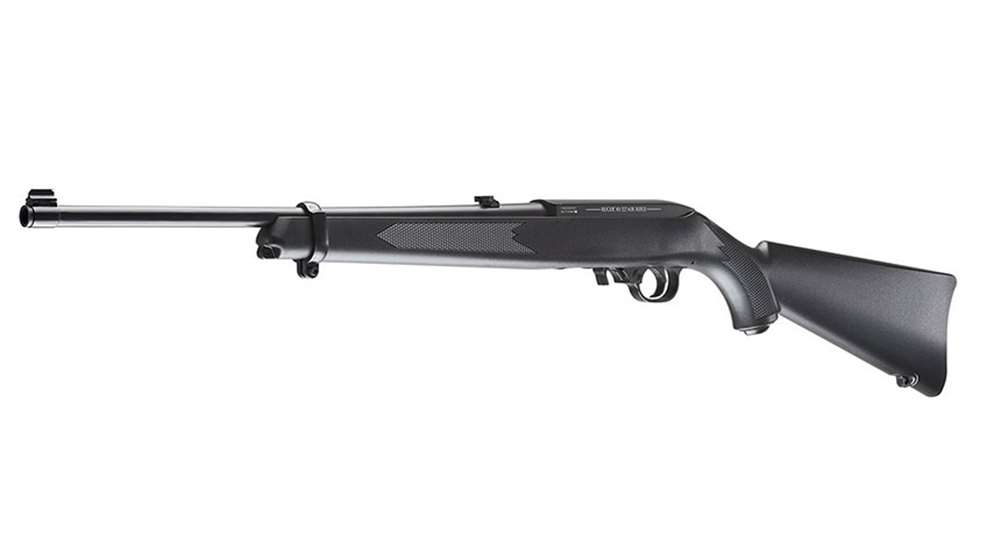 European-based Umarex, known for their quality replica airguns, has just introduced an officially-licensed .177-caliber, air rifle replica of the much-loved Ruger 10/22 rifle.
Visually identical to the original Ruger 10/22 in nearly every way, the new Ruger 10/22 Air Rifle sports the same ergonomics, an authentic-looking 10-round rotary magazine with functioning 10-round pellet clip, sling-swivel studs and 10/22-style sights. About the only thing that sets the Ruger 10/22 Air Rifle apart from the original is its slightly lighter weight and an action powered by 12-gram CO2 cartridges rather than .22 LR rounds.
"The 10/22 has earned its place in shooting history and we couldn't be more excited that Ruger backed our development of the Ruger 10/22 Air Rifle," said Richard Turner, Umarex USA President. "Lots of people pulled a trigger for the first time with an airgun and if it wasn't an air rifle, it was a 22. Very few guns can lay claim to that fact."
With features like a 10/22-style magazine release, cocking bolt and a receiver that accepts all standard 10/22 after-market rails and accessories, the new Ruger 10/22 Air Rifle will make an ideal firearm for new shooters as well as long-time fans of the Ruger 10/22 rimfire rifle.
"Umarex did a great job in developing the 10/22 Air Rifle," said Ruger Vice President of Marketing, Rob Werkmeister. "We are truly impressed by the level of authentic detail and craftsmanship incorporated into this airgun, and we are proud to be affiliated with a company that shares our passion of providing quality products and exceptional service for shooters around the world."
The new Umarex Ruger 10/22 Air Rifle has an MSRP of $129.99. For more information, visit umarexusa.com.