by
posted on February 3, 2014
Support NRA American Hunter
DONATE
Given that northern shovelers are a rare treat in my region of the Atlantic Flyway, it seems foreign to me that hunters in the Central Flyway and elsewhere often pass on shooting them. Rest assured, if a drake spoonbill nears my spread, my safety comes off.
The rule would hold especially true if I ever catch a glimpse of the two unique spoonies tweeted by Delta Waterfowl in consecutive months.
The first was an albino spoonbill shot by Charlie Potter Jr: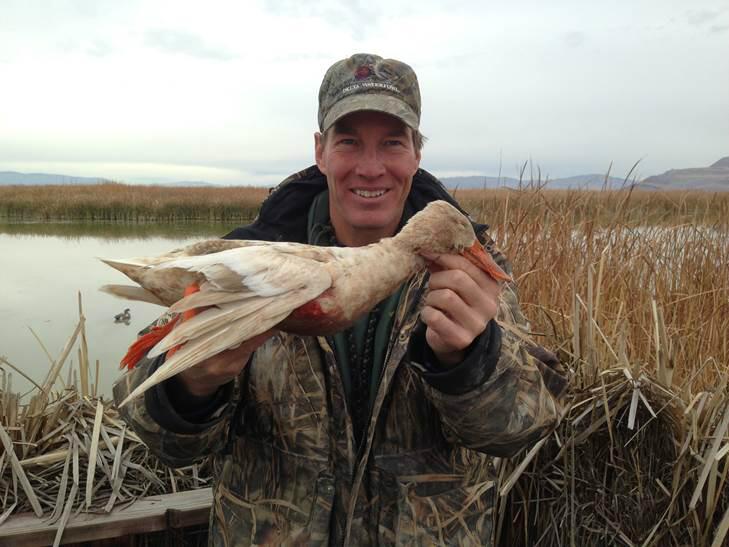 And the second was a shoveler/blue-winged teal hybrid bagged by Delta board chairman Charlie Hager: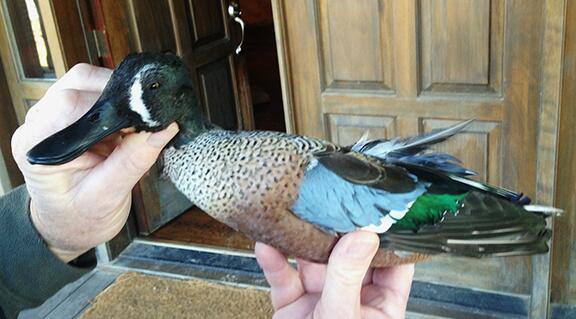 I'm not sure which I'd rather spend the rest of my life admiring on the wall, but I believe it'd be the hybrid by a slight margin. The shoveler/teal cross is actually one of the more common hybrids and arguably one of the most beautiful that occurs.
It's interesting to me how closely related the spoonbill is to teal, yet how differently it's perceived by hunters in terms of prestige. It's underrated on the table, flies much like a teal, and—among other features—its attractive blue shoulder patches and green speculum are quite similar to the bluewing. Essentially in many ways it is a teal, albeit with an oddball of a bill and greater tendency to decoy.
Point is, if a flock of spoonbills and a flock of teal simultaneously decoyed, I would ... oh, who am I kidding? I'd shoot the teal.