by
posted on April 9, 2012
Support NRA American Hunter
DONATE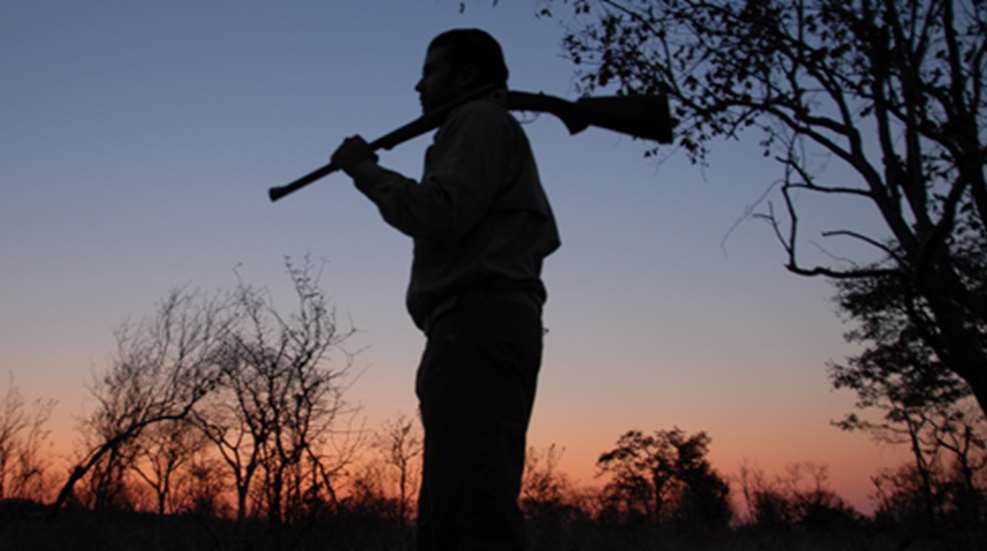 Fact checking, who needs it when you have photos? TMZ, a celebrity scandalmonger website, had photos of Donald Trump Sr.'s two sons, Donald and Eric, on an African safari. One photo showed Donald Jr.—he's 34 years old—holding a severed elephant tail. Another showed Eric—he's 28 years old—smiling with a dead leopard. They threw the red meat to their insular audience and added a quote calling the Trump boys "pitiful bloodthirsty morons."
TMZ didn't report that Africans traditionally cut off the tail and make bracelets from the tail hair. They didn't seem aware that Africans do so as a sign of respect for the fallen animal. And they didn't report that elephants are over-populated in the area the Trumps hunted and therefore need to be managed so they don't destroy the habitat. TMZ didn't respect the local African culture enough to even ask.
What surely prompted TMZ—and all the "mainstream-media" outlets that piled on—into a knee-jerk, full-blown character assassination was the Trump boys are from one of the leading families in America. (TMZ wouldn't have bothered attacking the 18,000 or so non-celebrities who travel to Africa to hunt each year.) The mainstream media believes the sons of Donald Trump Sr., the real estate tycoon and host of "The Celebrity Apprentice," shouldn't be killing their own meat, not in the 21st century. After all, the Trumps are men other men want to be. If the mainstream media don't turn up their noses at this, hunting could catch on and then they'd have Ernest Hemingway wannabes showing up in pop culture everywhere. That can't be allowed to happen. They had to condemn the Trumps, to mock them, to drive their hunting lifestyle right out of polite society.
So when TMZ somehow (even the Trumps don't know who gave them the photos) obtained photos of Donald Trump Sr.'s sons with game they'd harvested while in Zimbabwe in 2010, TMZ reported (no one was brave enough to add their byline), "The gruesome photos of Donald Trump's sons posing triumphantly with mutilated animal corpses in Africa isn't going over too well with the animal rights groups … ." They also said: "Donald Trump's sons, Donald Jr. and Eric, are under investigation in Zimbabwe to determine if their hunting trip … was actually legal." Then TMZ said the "independent Zimbabwe Conservation Task Force said that Trump's sons used a South African safari firm that is not registered in Zimbabwe during their 2010 hunting trip. They reportedly killed an elephant, an endangered leopard, a buffalo, a crocodile … ."
The Truth About the Safari
Donald Jr. said he travels with his brother somewhere in the world at least once a year to hunt and fish. "We've done a lot of safaris and always hunt wild, free-ranging animals in ethical and legal ways," says Donald Jr. "We're hunters and we're proud of what hunters do for conservation in America and in Africa."
Sure, as sons of Donald Trump Sr., they're used to sensationalistic hit pieces. Donald Jr. is a co-star on "The Celebrity Apprentice." He is also an executive vice president at The Trump Organization. He works with his siblings, Ivanka and Eric, to expand the company's real estate and other interests. But no one gets used to dishonesty.
First of all, Donald pointed out, the leopard they hunted in Zimbabwe was not endangered, nor was the elephant. As for the legality of the hunt, the Director-General of the Zimbabwe Parks and Wildlife Management Authority, V. Chadenga, published a letter on March 27 in which he called the charges against the Trumps "baseless" and said, "Donald Trump Jr. and Eric Trump hunted legally during their visit to Zimbabwe." He also noted there was never an "investigation" of the Trumps' hunt and that they hunted with a "registered outfitter" and were accompanied by "game rangers."
TMZ shrugged. They'd done their dirty business. They didn't retract the stories or print the truth.
"Very few reported the truth," said Trump Jr. "The hit piece was news to them, but the facts that later eroded their slanted story weren't worth their ink."
How Trump Became a Hunter
Donald Jr. is from New York City. His father, Donald Trump Sr., doesn't hunt and, according to Donald Jr., "really doesn't understand why Eric and I hunt. However, he is open-minded and so has always allowed us to go hunting." Their grandfather actually introduced them to hunting, fishing and shooting. "Our maternal grandfather was Czechoslovakian. He would have us to his place in Czech for a month or more during summers," said Donald Jr. "He loved to hunt and fish and taught us how."
Their grandfather died when Donald Jr. was just 12 years old, but he'd "gotten us started right," said Donald Jr., who next found teachers in his boarding school—The Hill School in Pottstown, Pa.—who liked to hunt upland birds and more. Later, when he attended the University of Pennsylvania, he'd jump in a car every fall weekend to drive to his parent's place in upstate New York where he'd hunt with a bow for deer.
Given this background, TMZ's use of quotes from the anti-hunting group In Defense of Animals (without bothering to quote anyone from a hunting group), revealed how closed-minded they are; for example, one TMZ quote said, "This is truly a pitiful testimony to their lack of character and compassion … ."
Donald Jr. has a more worldly perspective. He says, "I live and work in Manhattan. I get that they don't get hunting. I've been friends with people here for 15 years before finding out they're also hunters. But, you know, when I was growing up and other people I knew were getting into trouble, I was somewhere in a deer stand or going to bed early so I could be up before dawn to hunt turkeys. My love of the outdoors kept me solid."
That's a point of view the mainstream media wasn't open-minded enough to even look into.
Trump's Conservation Ethic
When it comes to what hunting does for wildlife, Donald Jr. just wishes more environmentalists would be honest about what hunting does for game and non-game species. After his 2010 African safari became public, many said they thought the Trumps had left meat to rot in the African bush. "That isn't true. After we killed the elephant, Africans came from every direction with buckets and knives. That entire elephant was cut up in hours and hauled off to feed villagers in every direction."
Actually, even National Geographic has acknowledged what hunting does for African game. In its March 2007 issue it reported: "Trophy hunting is of key importance to conservation in Africa by creating [financial] incentives to promote and retain wildlife as a land use over vast areas … ."
Donald Jr. is aware of how hunting dollars benefit wildlife and local communities. He said, "Without hunting dollars, the local populations would simply decimate the wildlife populations for food; however, because they don't want to lose the hunting dollars, they view the game animals as a resource they can benefit from. Hunting is literally saving these wildlife populations. But few of the media outlets that attacked us wanted to print any of that true story. That's why I've reached out to the NRA to tell the truth about our Safari and about hunting in general."
In sum, the mainstream media simply wanted to tear the Trumps to shreds, not to look into what really benefits conservation. That's a shame, because conservation and wildlife management would benefit a lot from a more honest approach.
By the Numbers: What Hunters Do for Africa
• 18,500 Approximate number of hunters who travel to Africa each year
• $200 million Amount traveling hunters generate annually for rural areas in 23 African nations
• 540,000 square miles Area protected by hunting concessions in Africa
• $20 million Funds hunting generates in Botswana annually
• $28.5 million Funds hunting adds to Namibia's economy annually
• $100 million Funds generated by traveling hunters in South Africa in 2000
• 3,700 people Number of people employed in Tanzania because of hunters
(Source: Safari Club International)