Elk don't have a habit of making things easy on hunters, and the herds prowling of the hills in and around Coalville, Utah, were no different last November.
Gallery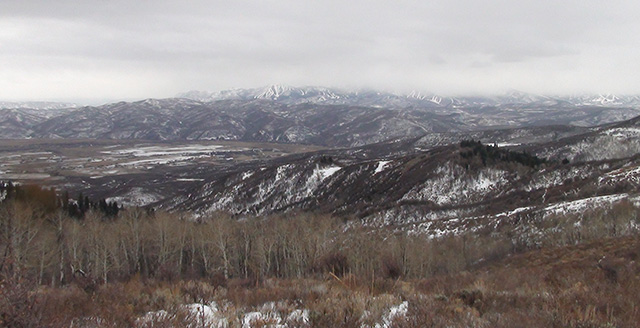 Utah's Terrain
The hills of Coalville and nearby Kamas, Utah, made for challenging terrain. Early in the hunt we battled snow, which would go on to turn paths into a muddy mess upon melting. Pictured here is the view from atop "The Hole," a particularly wild area on the property where I was placed. Naturally, it's where I'd go on to shoot my elk.
Ryan Gilligan
What a View
The Utah landscape—particularly from elevations reaching nearly 10,000 feet—offered no shortage of beautiful views.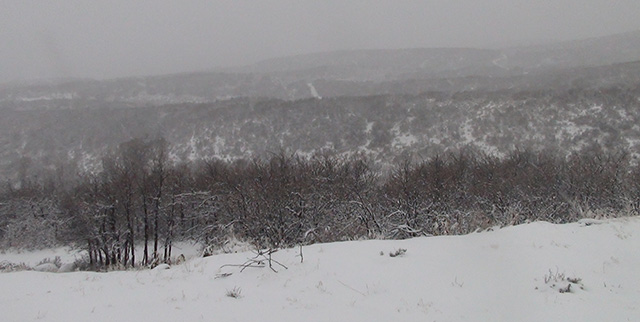 Let it Snow
There was already a fair bit of snow on the ground when we arrived in Coalville, and more was on the way. Day one of the hunt was, at times, severely hindered by heavy snow, which could wreak havoc on visibility. The fresh powder would later prove beneficial, though, in locating elk.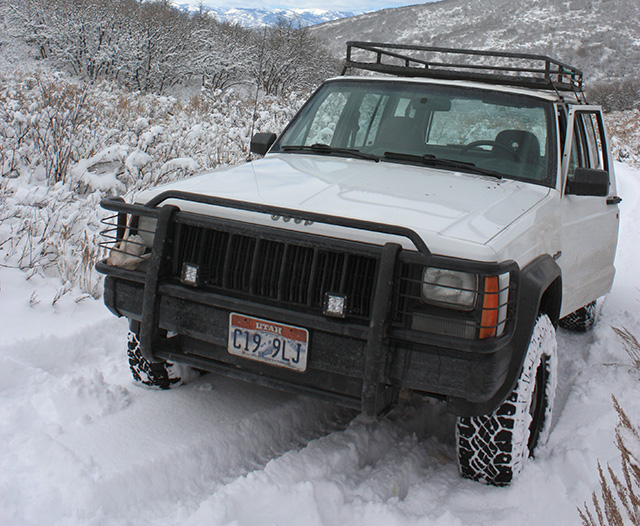 Ryan Gilligan
Making Tracks
Fortunately, we were able to save our legs a little trouble. Trucks and SUVs allowed the guides and hunters to scope out the property each morning, before hopping into an ATV and driving to where we'd begin the stalk.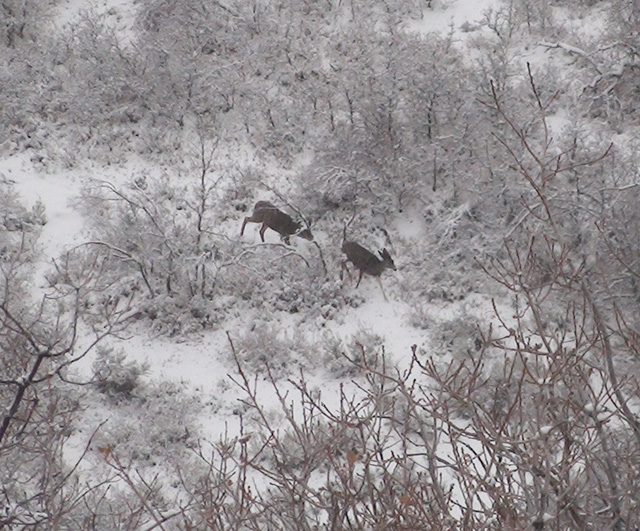 Plenty of Life
There was no shortage of life on the properties that we were free to hunt. From mule deer, like those pictured here, to moose, the hills were teeming with game. The deer, which were mid-rut during our stay, were particularly active.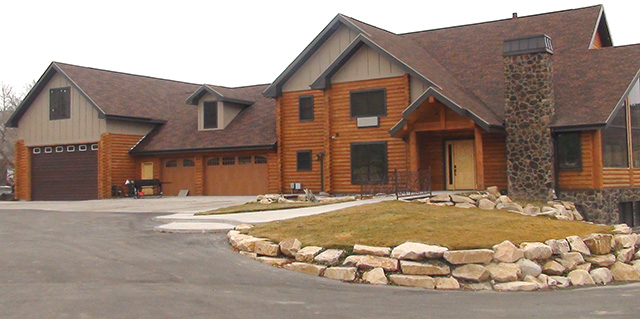 Staying in Comfort
Our outfitter, R&K Hunting Co., provided a very comfortable lodge during our stay—which was doubly impressive when you consider it wasn't the top-of-the-line private facility the company typically houses its hunters in. The primary lodge (which was just up the road) was undergoing a series of repairs and features additional cabin housing and a trout pond.
Ryan Gilligan
The Guides
The guides and other employees of R&K Hunting Co. delivered absolutely top-notch service throughout the week—whether they were putting hunters on elk in the field or preparing another fantastic meal back at the lodge. Pictured here is R&K owner Justin Richins, who occasionally brought his dog along when tracking downed game.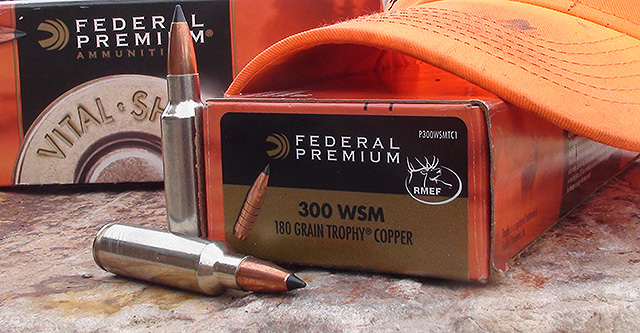 Federal Trophy Copper
Premium ammunition is required to bring down an elk, and on this particular occasion I was locked and loaded with Federal Premium's .300 WSM Vital-Shok Trophy Copper cartridges. The first 180-grain bullet caught my bull through the lungs and stopped him in his tracks. The second put him on the ground.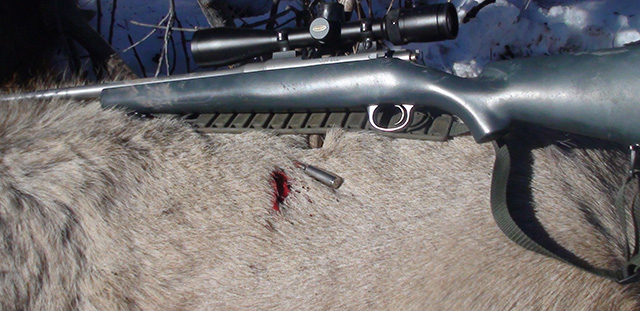 Tools of the Trade
Federal's Vital-Shok loads were only half of the equation, though—the other being the Kimber Model 8400 that I was armed with. Borrowed from NRA Publications Editorial Director John Zent, the rifle (topped with a Weaver optic) had no trouble finding its target twice at 300 yards.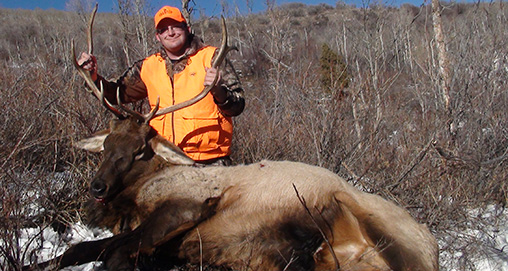 Elk Down
Three days of stalking yielded this bull, my first. He was harvested later on in the day, and in a rather hard-to-reach location—forcing us to tag him and then return the next morning to quarter him out.