by
posted on June 4, 2009
Support NRA American Hunter
DONATE
For Kyle Wintersteen, the Benelli Vinci was not a "love at first sight" type of gun. Frankly, he had serious reservations about the gun's aesthetics, especially its rather bulbous trigger guard and unconventional lines.
Gallery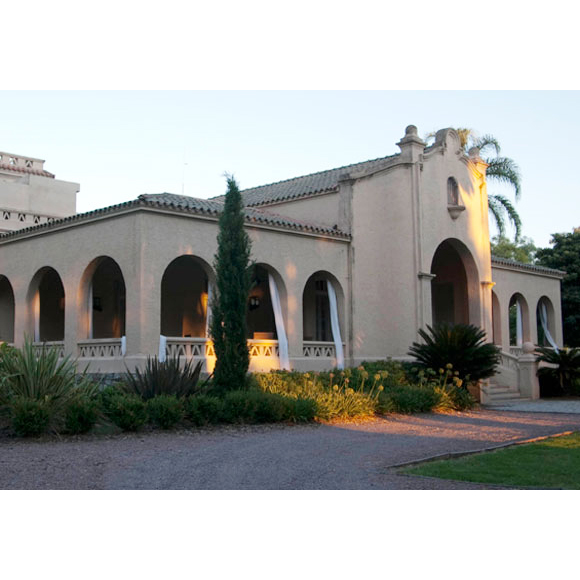 A Place to Rest
David Denies' Pica Zuro lodge was a welcome place to return to for a meal and a cold drink after a fun day in the field.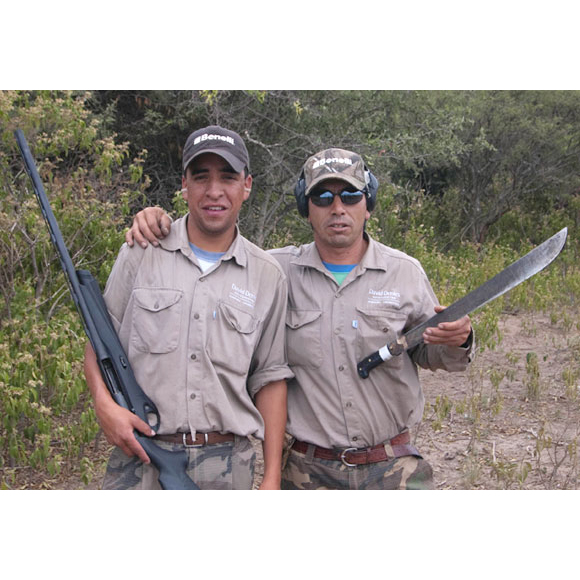 Trail-Blazing Bird Boys
Bird boys (l. to r.) Facundo "Trucha" Santillan and Jean Carlos were hardworking and wonderfully enthusiastic. Each morning, Carlos used the machete he's holding to carve a rather intricate blind for his hunter.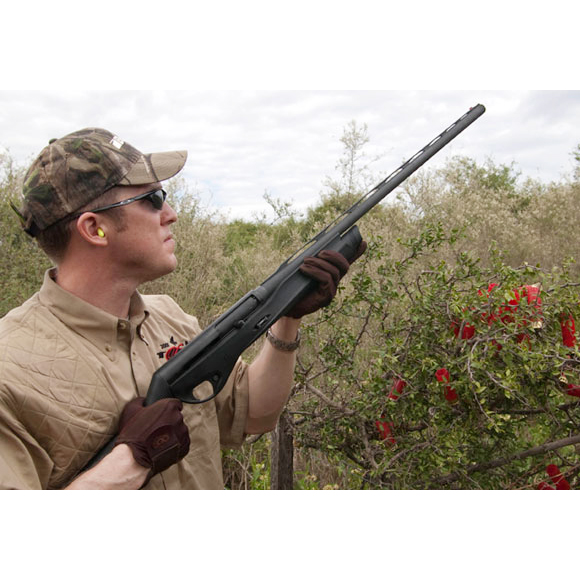 An Intuitive Design
The safety is positioned just forward of the trigger guard, a relocation reminiscent of the Winchester Model 12. My trigger finger slid to it intuitively.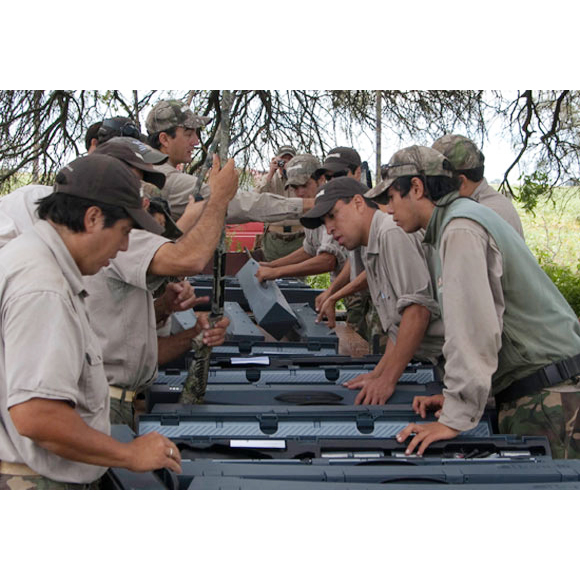 One of a Kind
Unlike any semi-auto ever devised, the Vinci breaks down into three parts (Benelli calls them modules): a barrel/receiver, trigger group/fore-end and buttstock. None of the bird boys—let alone the writers—had ever seen a shotgun quite like it.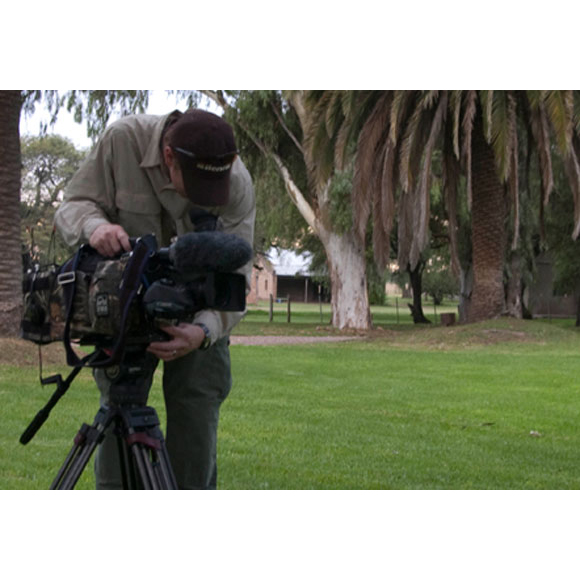 Shooting the Shots
Benelli's cameras were on hand to film the hunt for an episode of "Benelli On Assigment." It's scheduled to air in August on Versus.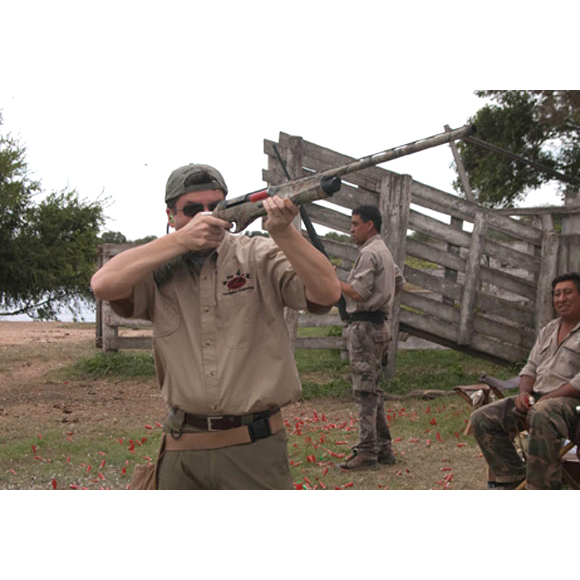 Built for Comfort
Benelli's Jason Evans shoots the Vinci. Notice the muzzle position. Recoil was quite negligible for a 6.9-pound 12-gauge. As with other Benellis, the Vinci features the "ComforTech Plus" system, which consists of a smooth, friction-reducing comb, a good recoil pad and flexible chevrons in the stock.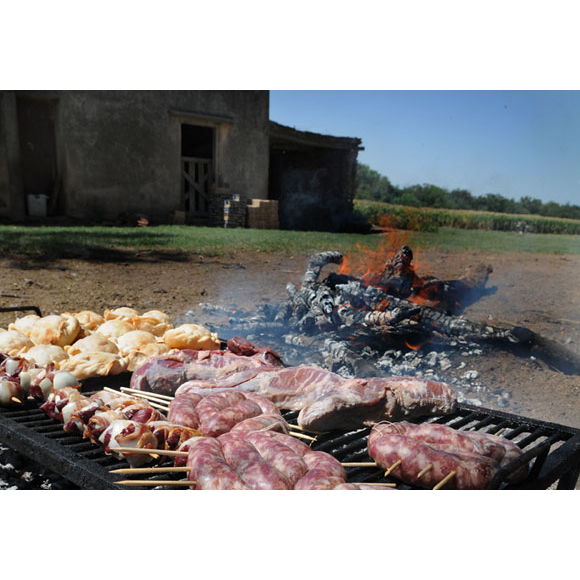 Steve McKelvain
Waste Not
Any doves not consumed were donated to a local orphanage and food banks.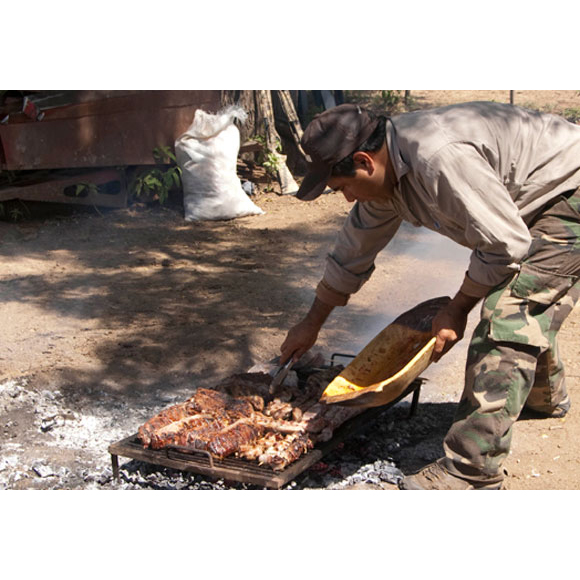 Fit for a King in the Field
Lunch was served daily in the field, consisting of freshly marinated doves, sausage, chicken, beef and empanadas.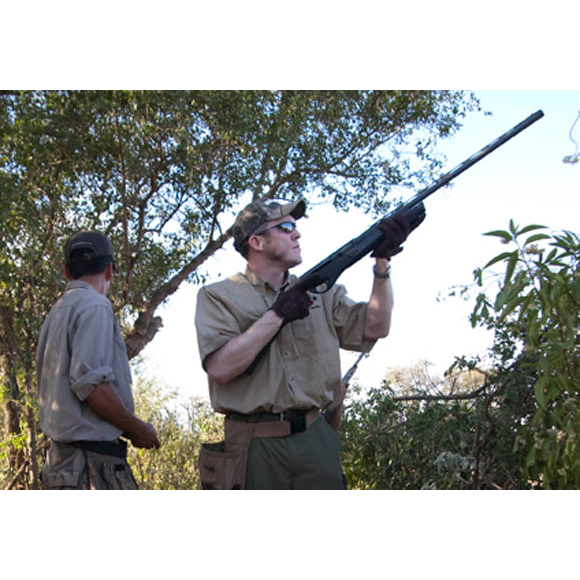 Not Too Shabby
During three days of hunting, I put 302 boxes of 12-gauge (Estate, three kinds of Fiocchi and some extremely dirty and inconsistent locally made shells) through the Vinci and had zero failures to feed or extract. Overall, our group of outdoor writers and Benelli employees fired 87,950 shells without any reports of malfunction. Those numbers ought to impress anyone.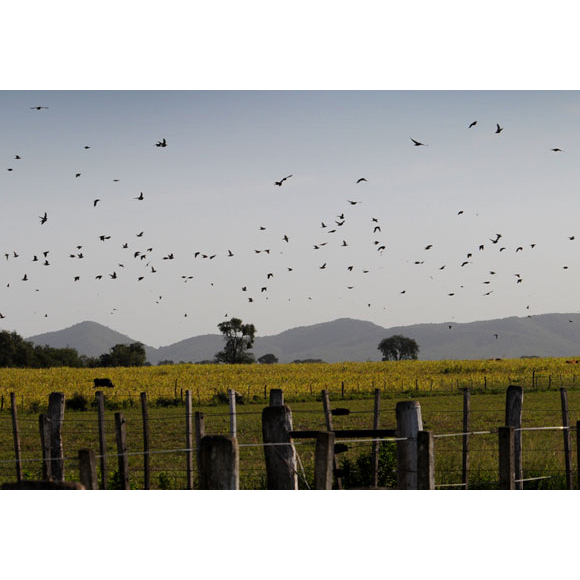 Steve McKelvain
Barely a Moment to Breathe
At last estimate, Argentina had a dove population of 70-80 million, and David Denies Wingshooting (DavidDenies.com) had us right in the middle of them. The shooting was practically non-stop.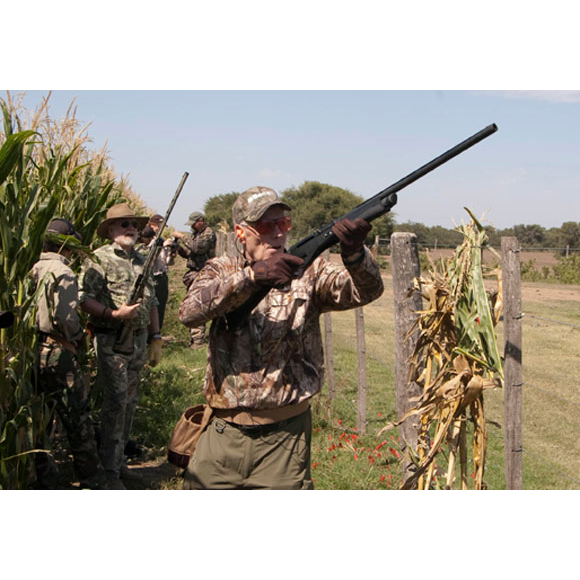 First-Timers and Experts Alike
It was my first trip to Cordoba, Argentina, but shotgun writer Nick Sisley has made an annual pilgrimage since the country first opened its doors to American hunters.
Marcos Furer
A Lasting Impression
After the hunt, I had a small, recoil-pad shaped callus on my shoulder—possibly from the friction of several thousand gun mounts—but there was no bruise, no cherry on my cheek and no detachment of my retinas. My hands actually fatigued sooner than my shoulder from gripping the gun and possibly due to stock/fore-end vibration. I'd fired 302 boxes of shells, but I definitely could have continued.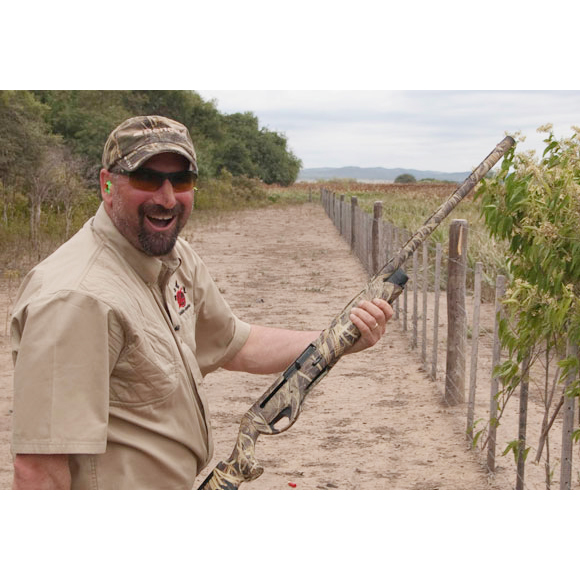 Rounds by the Thousands
Troiani shot 20,000 rounds during his stay in Argentina, 6,000 of which were fired in a 48-hour period.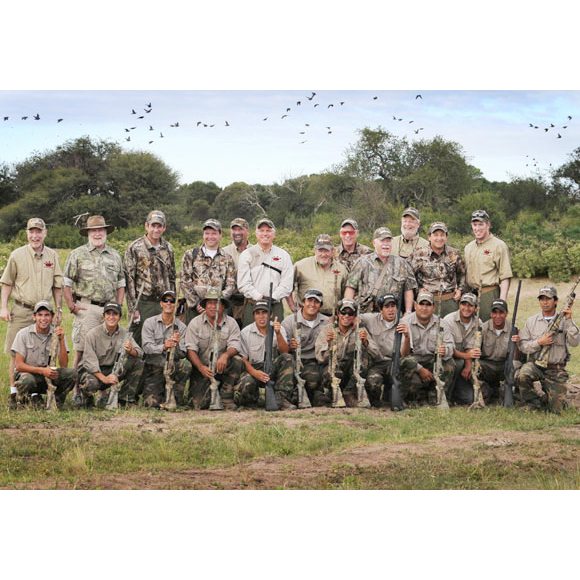 Steve McKelvain
All You Need Is Dove
As with dove hunts in the United States, the social aspect and camaraderie are key elements to any good dove shoot.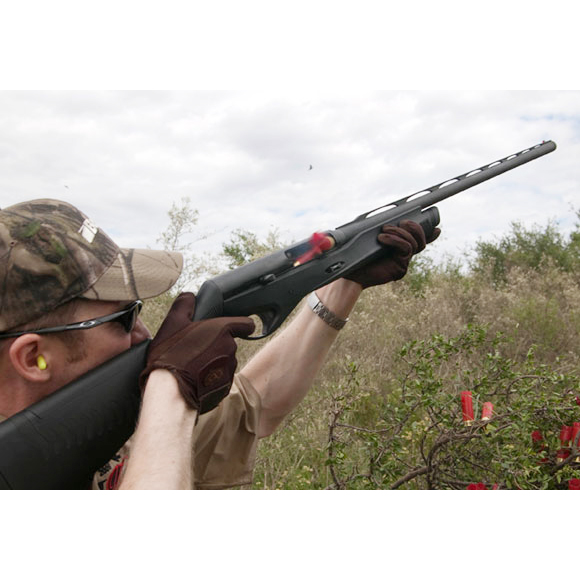 So Easy It's Hardly a Chore
The ease and extent to which the Benelli breaks down for cleaning and transport is an impressive innovation to say the least. Vinci cases are small and convenient for transport. And if the old adage, "If I shoot a gun, I clean a gun," means anything to you, the Vinci will definitely make life easier. The Vinci's trigger assembly and magazine tube are accessible within seconds.
The Beefier The Better
The Vinci's comb and recoil pad can quickly be swapped out to adjust for fit. I snapped on a beefier recoil pad, which gave me 14.75 inches of pull—the process couldn't have been easier.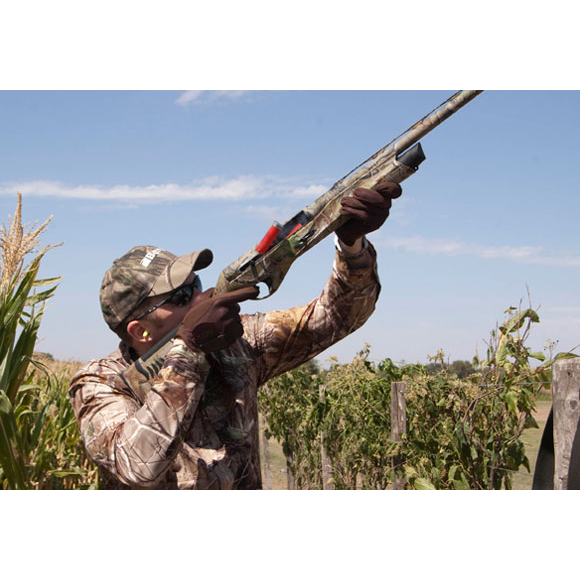 Good Handling
The Vinci's lower receiver is a little thick in the middle, but its bulk is in the right places; it balances between the hands, where it should (some shooters prefer a forward balance, but they are not to be trusted). Handling is reminiscent of the Benelli M2, with an intuitive mount and smooth swing devoid of the choppiness so often accompanying light shotguns. At times during the hunt my shooting was about as good as can be with a shotgun (which still isn't very good, but that's no fault of the Vinci).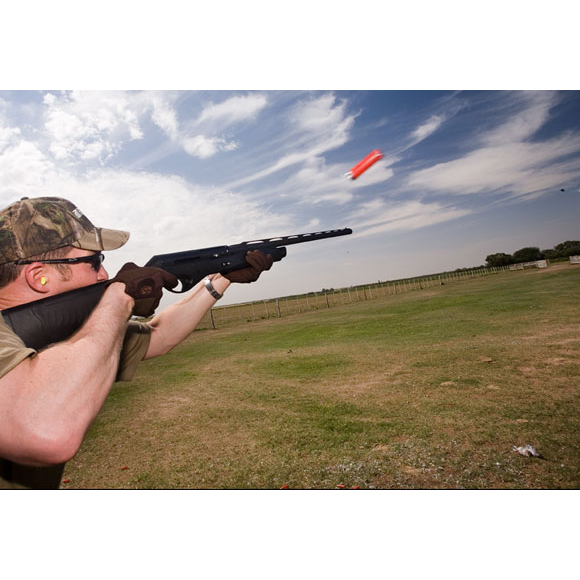 Marcos Furer
Not a Love at First Sight
For me, the Benelli Vinci was not a "love at first sight" type of gun. Frankly I had serious reservations about the gun's aesthetics, especially its rather bulbous trigger guard and unconventional lines. Then I shot it—7,550 times to be precise—during a 3-day dove hunt in Cordoba, Argentina. Turns out, I just had to get to know it better.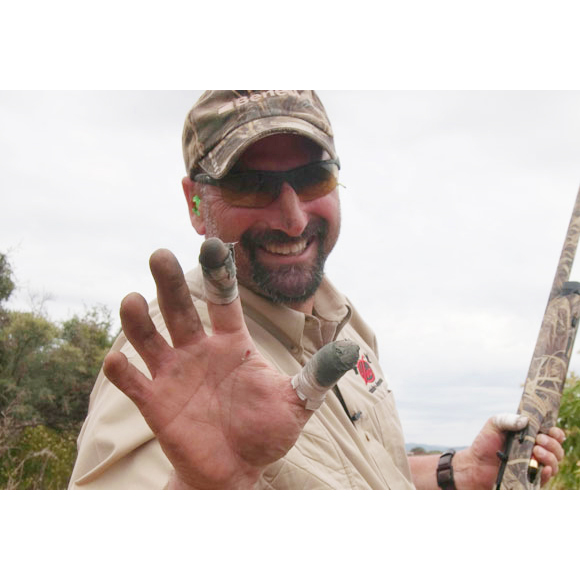 Take A Load Off
It's a good idea to tape your fingers, wear gloves or both when partaking in a high-volume dove hunt. Loading the gun can be as fatiguing as the actual shooting.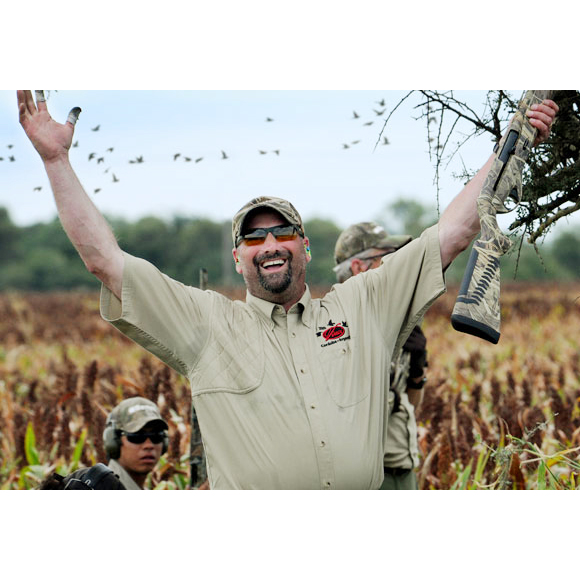 Steve McKelvain
A Dream Job
You'll be hard pressed to find anyone who enjoys his job more than Benelli's Joe Troiani.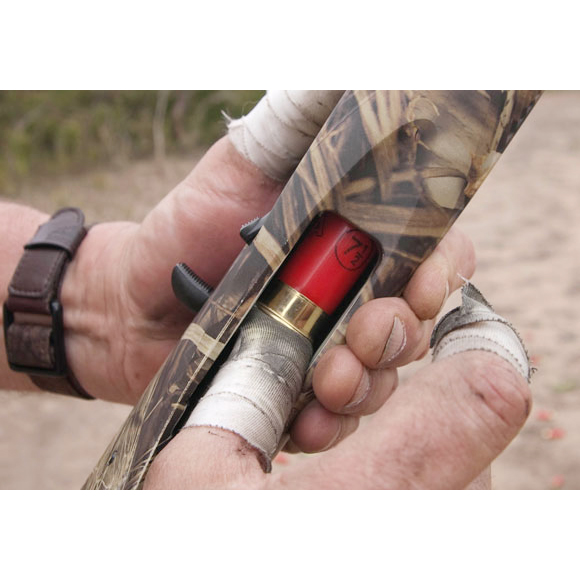 Worry-Free Shooting
During the course of hurriedly loading 7,000-plus shotgun shells, I committed a rather silly mistake several times over: sticking a shell into the magazine brass first. With some shotguns, this would have caused serious aggravation and put the hunt on hold. With the Vinci, I just pressed the magazine release button and the shell ejected before anyone noticed that I'm an imbecile.