by
posted on September 19, 2017
Support NRA American Hunter
DONATE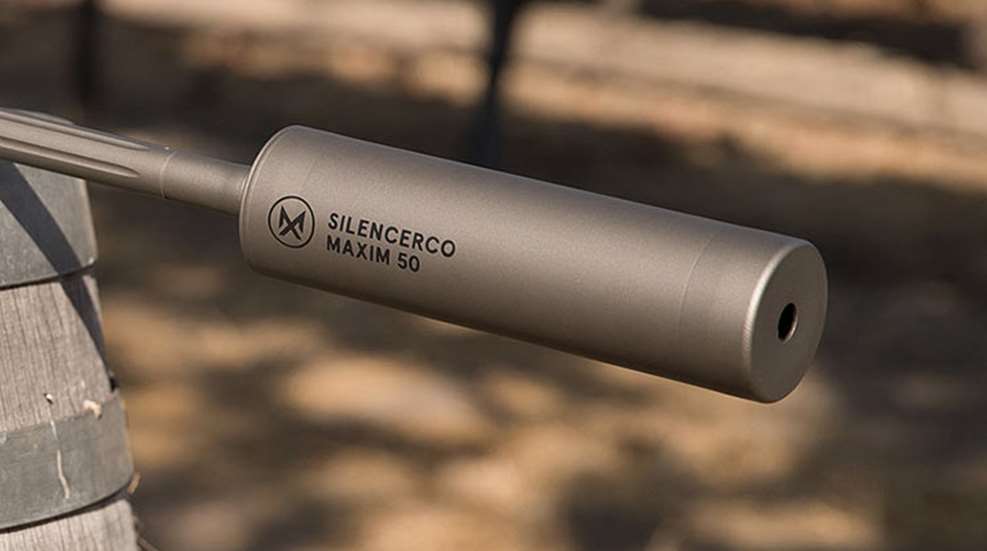 SilencerCo has announced the release of the new integrally suppressed Maxim 50 muzzleloader, which hunters and shooters in most states will be able to purchase without regulation—meaning no tax stamp, no photographs and no fingerprinting. It will be available for shipping direct from SilencerCo, with a few exceptions that are detailed on the SilencerCo website.
SilencerCo went to great lengths to make the Maxim 50 available without regulation. Residents in the 42 states that allow civilians to possess suppressors have to pay a $200 tax, fill out the appropriate paperwork, send in photos, submit to fingerprinting in order to be cleared for ownership—often after months of waiting for federal officials to approve an application. A keen interpretation of the law is what keeps the Maxim 50 from being regulated in the same manner.
According to the Bureau of Alcohol, Tobacco, Firearms and Explosive (BATFE), a silencer is defined as a "device for silencing, muffling or diminishing the report of a portable firearm." What that effectively means is that a silencer is only a silencer if it can be attached to a firearm. As hunters know, BATFE doesn't consider most muzzleloaders to be firearms. The Maxim 50 is built on the base of a Traditions Vortek Strikerfire Muzzleloader, meaning that the moderator that SilencerCo has permanently affixed to it is not legally defined as a silencer.
Long story short, SilencerCo had to dance around a lot of legalese, but found itself able to build a suppressed muzzleloader that will be legal, without paperwork, in most states.
"It took a lot of creativity to arrive at this solution," said Josh Waldron, SilencerCo CEO and Co-Founder. "We have been working on this product for three years, with most of that time spent waiting on a determination from the Technology Branch of the BATFE as to how this product would be classified. As soon as we received official word that it wouldn't be considered or regulated as a silencer, we got to work on bringing the Maxim 50 to customers across the country."
​For more information, go to SilencerCo.com.