by
posted on October 29, 2021
Support NRA American Hunter
DONATE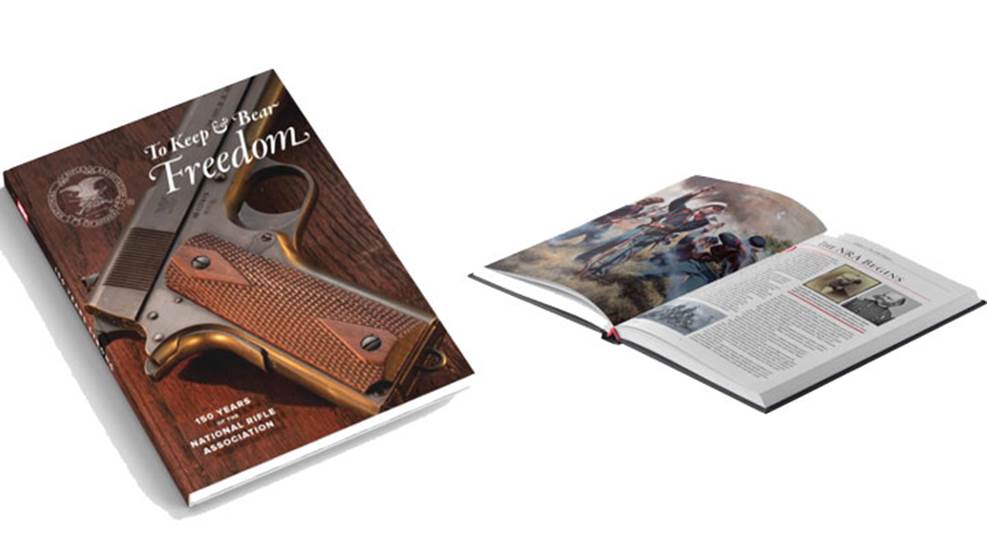 Earlier this week, your National Rifle Association released To Keep & Bear Freedom: 150 Years of the National Rifle Association. 

Since 1871, the organization has promoted marksmanship, the national defense and the knowledge, skills and attitude necessary to be a responsible gun owner. In celebration of that heritage, your NRA has produced a hardbound, collectible book, To Keep & Bear Freedom: 150 Years of the National Rifle Association, chronicling NRA's century-and-a-half of service to America.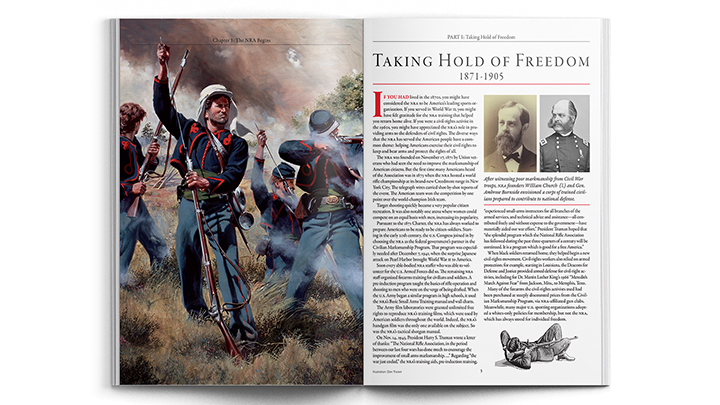 This colorful retrospective takes a fresh look at the key events and achievements that have made NRA's 150-year run such an indelible part of American history. Across its 158 pages—divided into seven, themed, lavishly illustrated chapters—the book examines the turning points, personalities and anecdotes that defined your NRA's critical role in defending the freedom that makes our nation the greatest ever conceived.

To Keep & Bear Freedom covers NRA contributions, from teaching hundreds of thousands of Americans to shoot during World War II to developing the nation's first hunter education curriculum, championing competitive shooting and creating world-leading firearm safety programs. As pressure for restrictive gun control has ratcheted up in recent decades, the NRA has taken up the challenge of defending lawful gun ownership.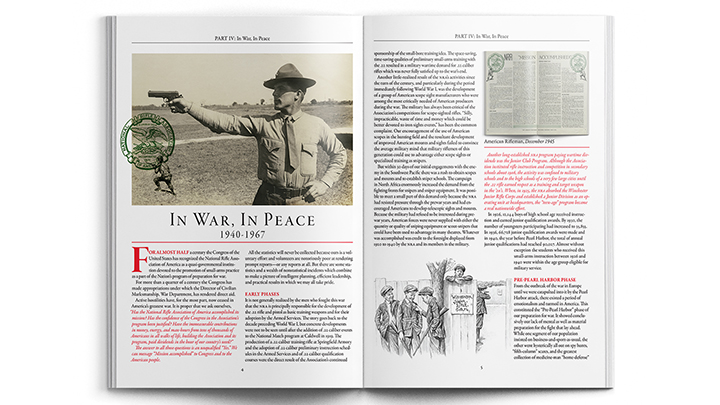 "To Keep & Bear Freedom is the culmination of much hard work and initiative," said executive director of NRA Publication Doug Hamlin. "The objective was simple—to share with our members and Second Amendment supporters the rich history of the National Rifle Association of America. The book looks back on our founding in 1871 through our current status as America's largest and most effective voice for individual freedom in the United States."

To Keep & Bear Freedom is available through the NRAStore.com or by calling 866-672-2020. MSRP: $29.95