by
posted on December 20, 2016
Support NRA American Hunter
DONATE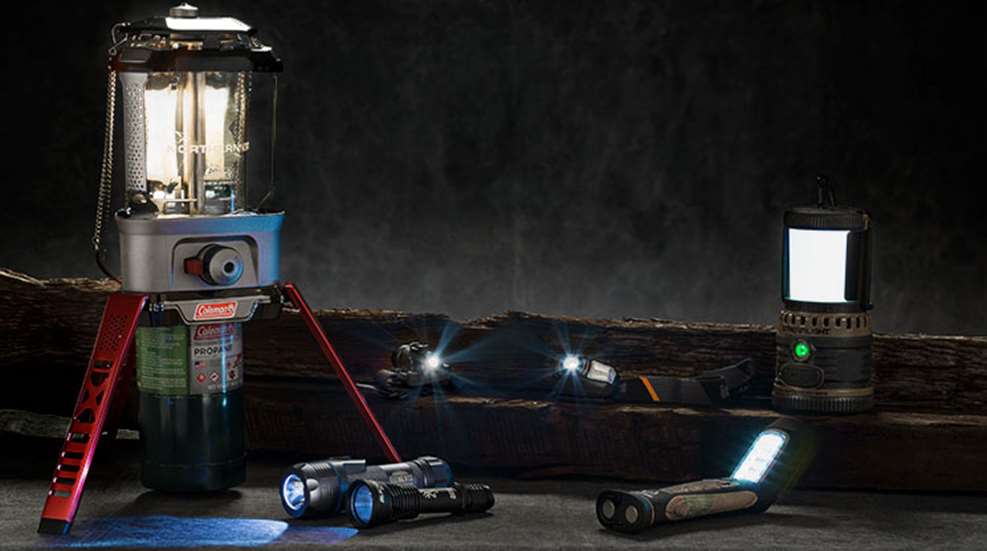 Coleman Northern Nova Lantern
Touted as its brightest lantern yet, Coleman's Northern Nova lantern has more going for it than simple illumination. It features adjustable brightness via an easy-to-use dial, push-button ignition and a high-temperature glass globe with metal globe guard and folding legs. The Nova runs on common propane canisters and comes complete with a carrying case. What's hunting camp without a Coleman lantern? MSRP: $149.99.
Celestron Elements Thermotorch 5
Light produces heat, so it's about time someone put them together in a single, compact flashlight. The Celestron Elements Thermotorch 5, 3-in-1 Hand Warmer Flashlight and Power Bank does just that and more. It's a 300-lumen flashlight that doubles as a hand warmer able to run for up to six hours at 114 degrees. With the incorporated USB output charger, the Thermotorch can also resupply your smartphone battery up to two times. MSRP: $69.99.
Surefire 2211X LED WristLight
Ideal for close-up tasks or for those who may need to use a firearm in the dark of night—think "bear country"—the 2211X LED WristLight from Surefire provides a new way to shed light on things. As the name implies, it's a wrist-worn light the user dons like a wristwatch, allowing your hands to do more important things. Lumen outputs from 15 to 300 and run times from 1.5 to 13 hours mean it'll be up to the task, whatever it may be. MSRP: $169.
Browning Blackout 6V L.E.D. Flashlight
Small enough for pocket carry at 5.5 inches long with basic utilitarian functions: That's exactly what you need in a handheld flashlight, and that's what the Blackout 6V L.E.D. Flashlight from Browning delivers. Housed inside its tough, drop-resistant aluminum body is a light that produces up to 650 lumens with three settings, high, low and strobe. It's also waterproof and submersible up to 3 feet. MSRP: $109.99.
Bushnell Rubicon Headlamps
With a "spotlight" setting for long range and a "flood" setting for, well, flooding an area with light, as well as a low-lumen red "halo" setting, the Bushnell Rubicon series headlamps are ideal to have on hand, when hands are needed elsewhere. Complete with USB charging cable, these rechargeable headlamps run for hours and stay bright even when the power is low. MSRP: $30.
Realtree Mammoth Multi Light/Charger
For those needing a flashlight and a work light, the Realtree Mammoth Multi Light/Charger from HybridLight provides those two lighting options in one package. It's a 400-lumen light and a 160-lumen flashlight that charges via the included USB port, the integrated two-prong 110-volt wall plug or via any light source. It also charges your mobile device. Able to run up to 20 hours on a full charge, this is one light that seemingly does it all. MSRP: $69.95.
Streamlight Super Siege Lantern
The upgraded Super Siege lantern from Streamlight is small in size but big in features with an 1,100-lumen output and 35-hour run time. It's waterproof, it floats, it's impact-resistant and sports three brightness settings. Upgrades include an emergency red S.O.S function that lasts up to nine days, a removable "glare guard," watertight storage compartment and a rechargeable lithium ion battery (which can charge your smart devices). MSRP: $159.