by
posted on January 31, 2023
Support NRA American Hunter
DONATE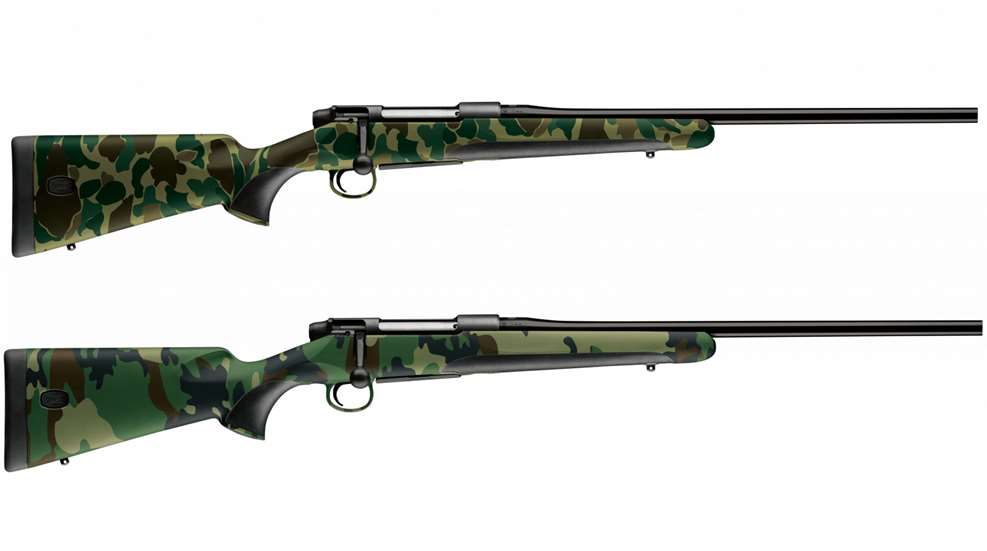 Blaser Group has announced the importation of the Mauser M18 bolt-action rifle in two camo patterns—U.S. Marine Corps (USMC) and Fred Bear Old School Camo. These newest M18 models have the same features as the Savanna tan version, boasting a rugged composite stock with grip inserts and a threaded barrel for the addition of a suppressor or muzzle break.
Further, the rifle features a cold hammer-forged German-steel barrel, a three-position safety, and an adjustable trigger that allows you to set your own preferred pull weight from 2.25 - 4.25 pounds. A 60-degree oversized bolt with three locking lugs and two ejector pins allows for quick and smooth cycling of cartridges from the standard five-round magazine. Ten-round magazines are also available.
Mauser M18 rifles are backed by a sub-MOA performance guarantee and 10-year factory warranty.
"The new Mauser M18 models in USMC and Old School Camo give hunters even more options in this award-winning rifle that embodies the advantages of German engineering and manufacturing," said Jason Evans, CEO of Blaser Group. "The M18 is an ultra-rugged hunting rifle and a true value delivering superior reliability, durability, and accuracy in its class."
The Mauser M18 Savanna accepts Remington 700 LA-style mounts and is available with a 1/2 x 28 TPI threaded muzzle when chambered in .223 Remington, .243 Winchester, .270 Winchester, 6.5 Creedmoor, 6.5 PRC, and 7mm Remington Magnum. A 9/16 x 24 TPI threaded muzzle is available in .30-06 Springfield, .300 Winchester  Magnum and .308 Winchester chamberings. For more information visit: mauser.com. MSRP: $949.99