by
posted on February 6, 2014
Support NRA American Hunter
DONATE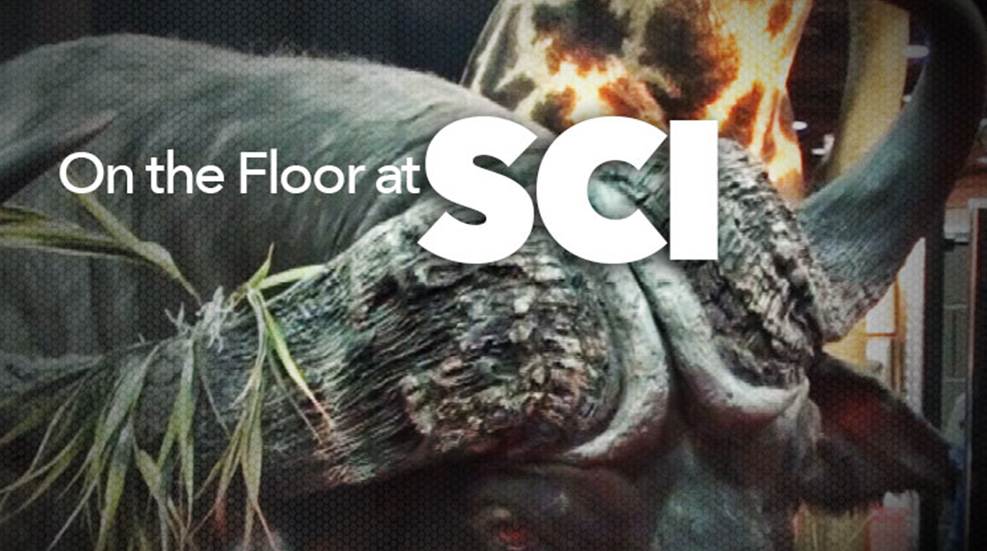 Get a closer look at some of the taxidermy examples that Karen Mehall has spotted on the floor of the SCI show.
Gallery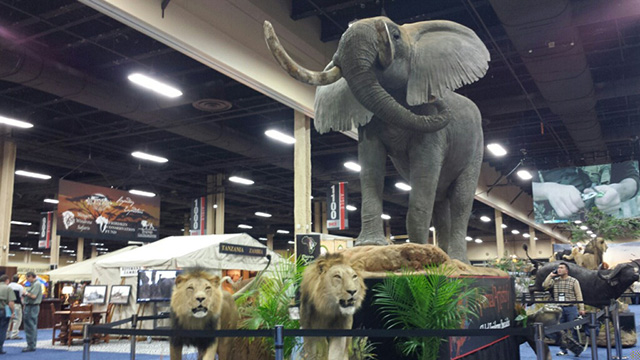 Welcome to the Show
How's this for a greeting as you enter the show?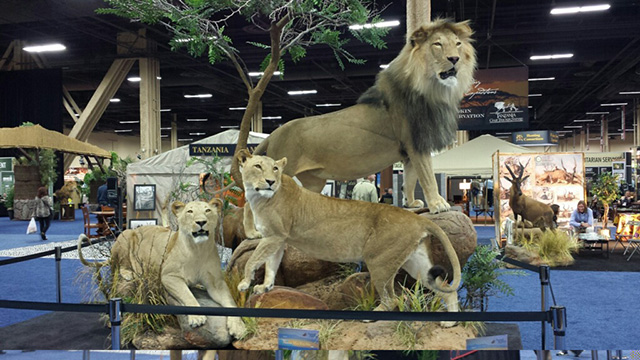 The Pride
Like these lions, we take "pride" in being hunters!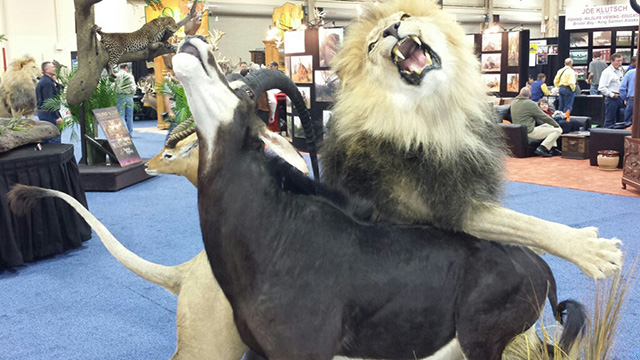 Take Down
A lion takes down a sable, marking another day on SCI's African plain.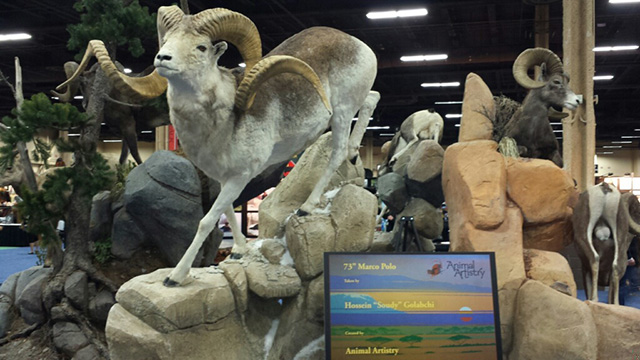 Big Game
Try and guess the size of this huge Marco Polo before peeking at the answer on Animal Artistry's sign. A 73-incher is as good as it gets.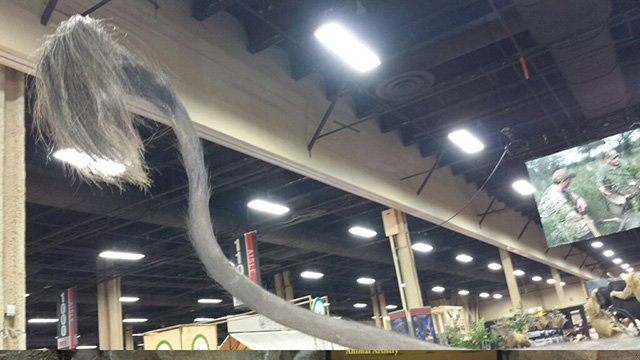 A Test
Guess what animal this tail belongs to before looking at the next photo.
And An Answer
Hunting the aggressive, unpredictable Cape buffalo is on my bucket list!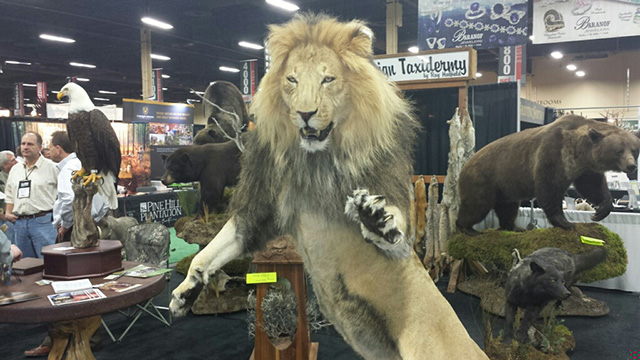 On the Attack
Kitty woke up on the wrong side of the bed this morning. Maybe that's why he's for sale for a mere $15,000!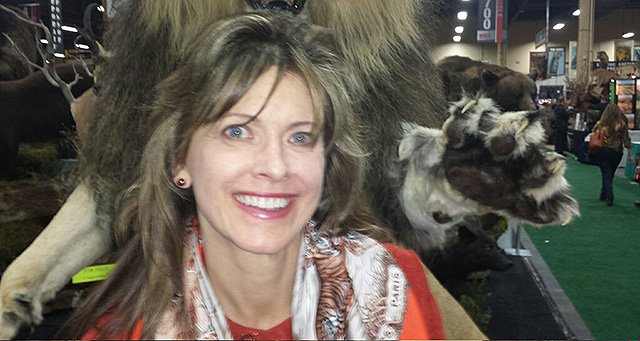 Putting it in Perspective
My head gives you a good gauge in guessing the size of his paws!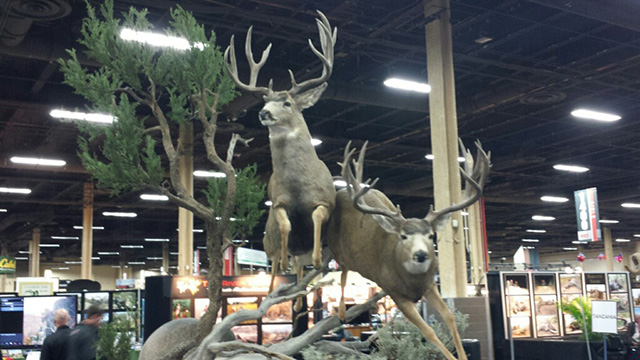 Opening Day Fantasy
Imagine coming across two mule deer like these on opening day.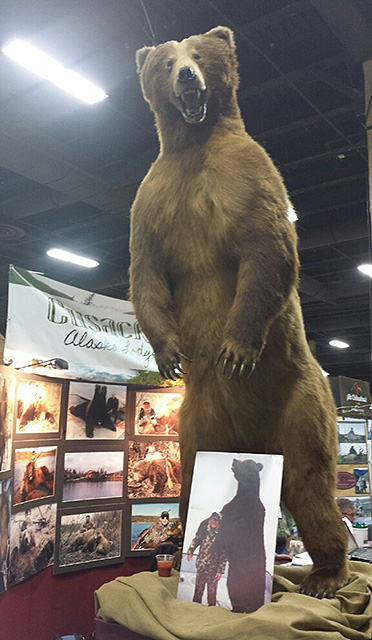 One Big Bear
This is one big brown bear. The photo of the hunter who dropped it puts the bear's size into perspective in a hurry.