by
posted on January 9, 2018
Support NRA American Hunter
DONATE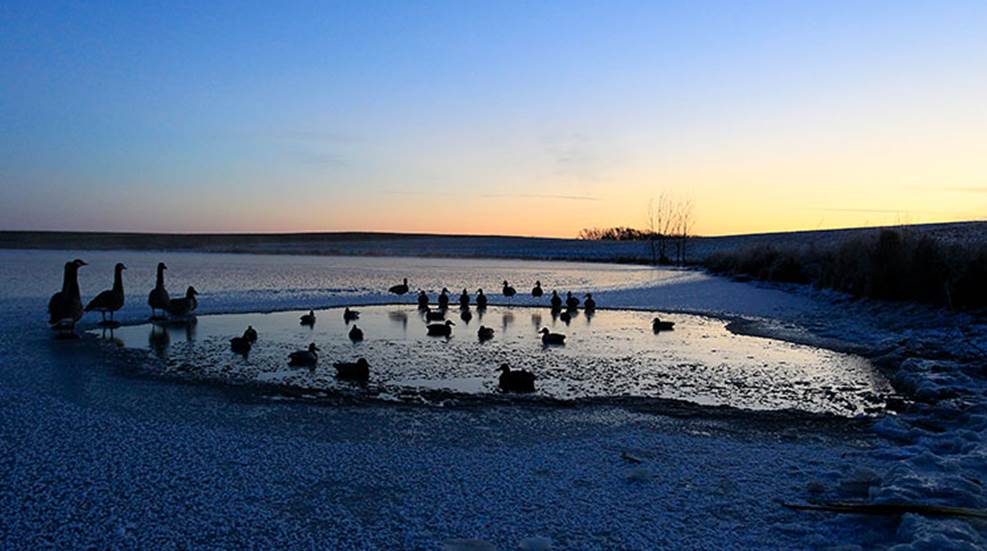 Just about the time the migration hits its peak, the weather turns and the big freeze locks you out of what could be the best waterfowl hunting of the year. While you may be one of the lucky few with access to spring-fed water that stays open, freezing overnight temps bring morning ice for most of us. And that means the end to the sweet treats our honey hole has provided thus far.
The remedy? Use a little human ingenuity to break the ice and keep that water open. If you've got the only open hole in your area, you might have created the biggest "X" you'll ever hunt over. Birds will seek it.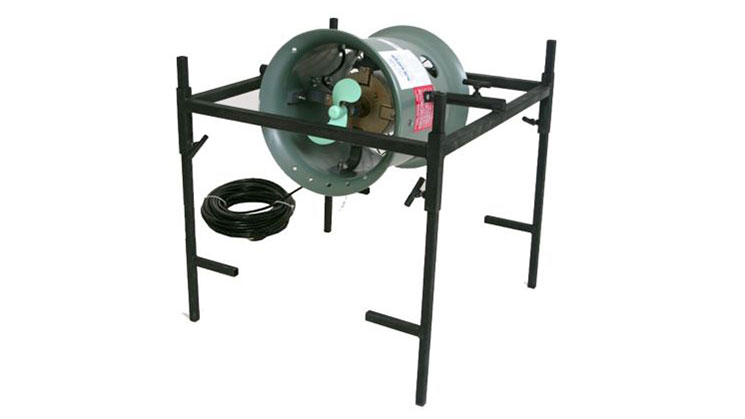 So-called ice eaters, like the Power House from Mallard View Outdoors work by pulling warmer water from below to the surface, up and over the ice. The warmer, moving water won't freeze, and in fact can spread out to make a small hole even larger.
Submerge the ice eater in your hole the night before to guarantee open water for morning hunts. Keep it on during the hunt, and the pump's circulation of water will create lifelike movements in your spread, too. The only downside to an ice eater is you must supply power—not always an easy feat in hunting areas—so be prepared to become the owner of a portable generator, too.